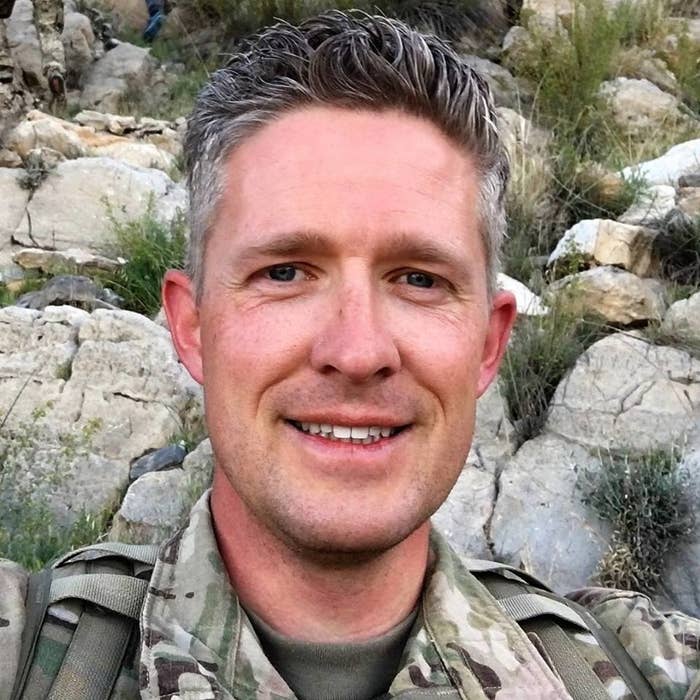 Brent Taylor, the mayor of North Ogden City in Utah, was stationed in Afghanistan on Oct. 28 as part of his fourth deployment when he urged everyone to vote, saying on Facebook, "we have far more as Americans that unites us than divides us."
Five days later, Taylor, a major with the Utah National Guard, was killed in an apparent insider attack in Kabul. He was a 39-year-old military intelligence officer with the Joint Force Headquarters, a Purple Heart recipient, and the father of seven children, according to the Utah National Guard.
He was allegedly killed by a member of the Afghan National Defense and Security Forces, who was reported killed by other Afghan forces.
"Today we mourn the loss of a remarkable American," Maj. Gen. Jefferson S. Burton, the adjutant general of the Utah National Guard, said in a statement. "Major Brent R. Taylor was a patriot whose personal life resonated with excellence. From his commitment to education, to his passion for politics, Brent was dedicated to making a difference."

Taylor also made a difference in the life of Abdul Rahman Rahmani, who said he is an Afghan army pilot stationed in Kabul, and that he served alongside Taylor on some missions.
When Rahmani — who said he is with the Afghan Special Mission Wing — learned that Taylor had been killed, he wanted to honor the memory of his friend. But he couldn't contribute to a GoFundMe account for Taylor's family, Rahmani told BuzzFeed News on Monday, so he decided to write a letter to Taylor's wife, Jennie, and their seven children.
In the letter that was shared by Utah Sen. Orrin Hatch's office, army veterans, and many others on Twitter, Rahmani wrote that Taylor's compassion and love inspired him to be a "better father, a better husban [sic], and a better man."
"I remember him saying, 'Family is not something. It is everything,'" Rahmani wrote.
In Afghanistan, women and children are often treated unfairly and that a "woman cannot express herself fully, either inside or outside the house," he added.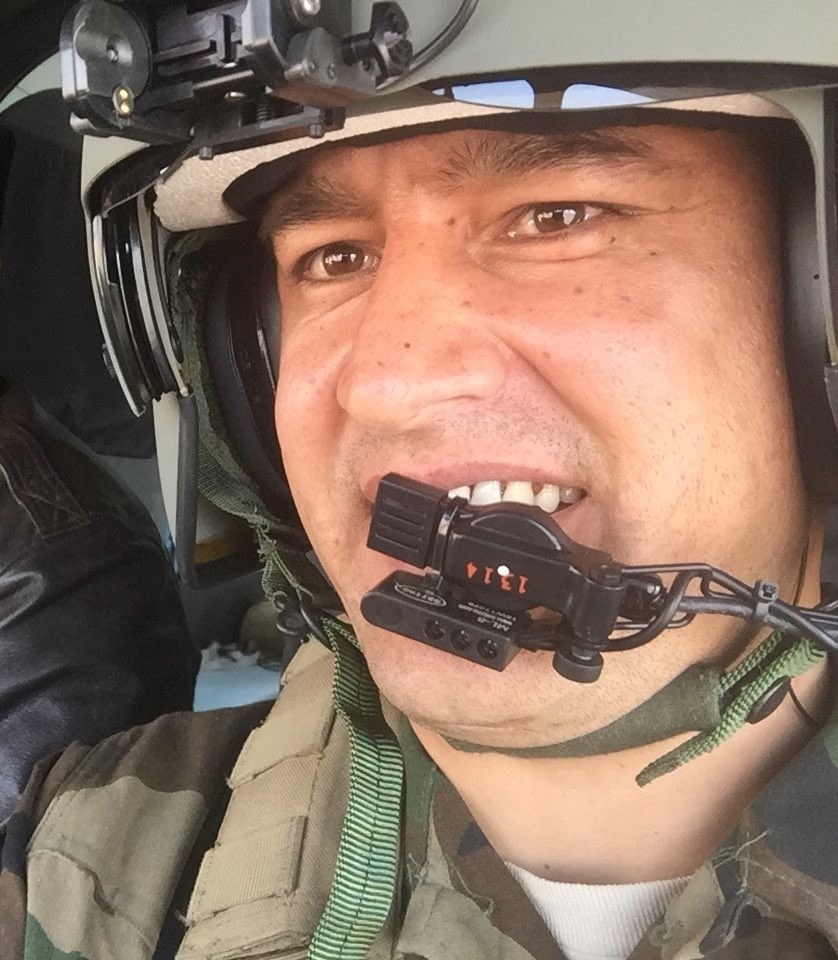 "Let me admit that, before I met Brent, even I did not think that men and women should be treated equally," Rahmani wrote. "Your husband taught me to love my wife Hamida as an equal and treat my children as treasured gifts."
Rahmani told BuzzFeed News that on one of their missions together, Taylor overheard him yelling on the phone at someone and asked him who he was angry with.

Rahmani told Taylor that his wife had asked him to shout at one of their five children for misbehaving. Rahmani recalled that Taylor told him he shouldn't do that because "children have their own rights."
Their mission was delayed so Rahmani said he and Taylor talked for hours about how women and children are treated from the perspectives of religion and democracy.

"He convinced me that I should treat my wife equally and that I should not shout and beat my kids," Rahmani said.
When he returned home, Rahmani said he and wife held their hands together and promised not to beat their children again.
"Jennie, please pass my words to your seven children whom I consider as brothers and sisters to my own five children," Rahmani wrote in the letter. "Tell them that their father was a loving, caring, and compassionate man whose life was not just meaningful, it was inspirational. I gained a great deal of knowledge from him and I am a better person for having met him."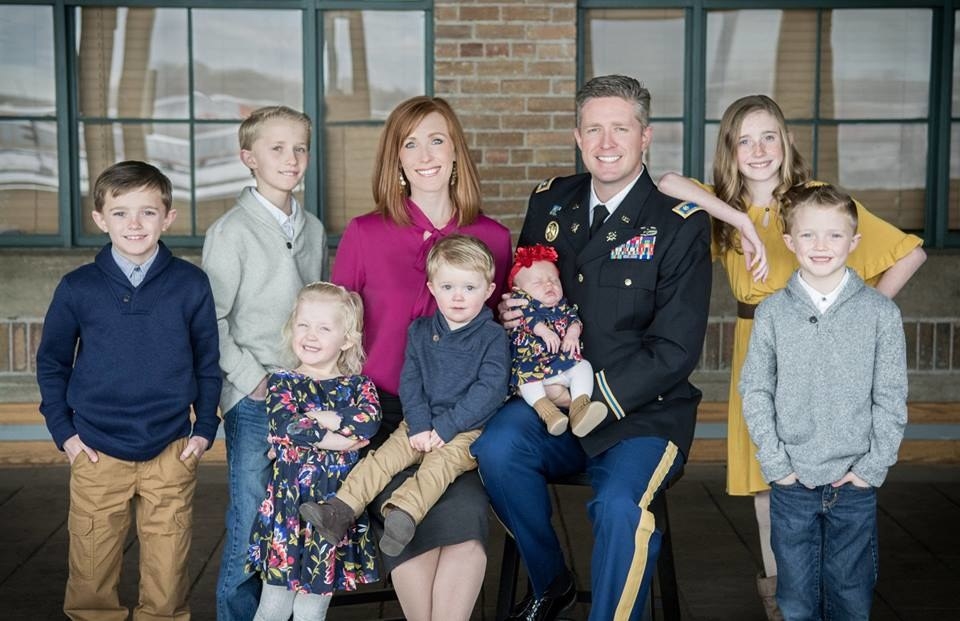 Taylor's brother-in-law, Jared Pack, saw Rahmani's letter on Twitter and texted it to Jennie. Pack told BuzzFeed News that the letter appeared to be "legitimate from all accounts" and that Jennie planned for it to be read aloud during her husband's funeral.

"That letter is like gold to the family," Pack said. "It gives so much context as to why he had gone to Afghanistan."

Pack said that it was important for the letter to be widely shared in the US "because there are people that will use [Taylor's] death for political means one way or the other."

"This letter tells us really why Brent was there," Pack said. "He wasn't there because he was forced into combat. He was there to serve the people of Afghanistan. He was there not to fight, but to serve."
The letter resonated with hundreds of people who shared it on Twitter.
"Read this letter. This is why we fight," one member of the US Army said.
A director with Afghanistan's Ministry of Interior Affairs also shared Rahmani's letter, calling for his country to "protect our friends who fights [sic] the terrorism."
Pack said that he was one of several people who had discouraged Taylor from going to Afghanistan.

"This letter helps me to see the bigger picture that Brent already saw," Pack said. "It's not just about our little community here or about the US. This is a bigger issue."
In his letter to Jennie Taylor, Rahmani told her to tell her children that their father was a "true patriot."
"He died on our soil, but he died for the success of freedom and democracy in both our countries," he wrote.