A Texas judge ruled Friday that the case of Ethan Couch, the teen who used "affluenza" as a defense to avoid jail time in a drunk driving crash that killed four, will be moved to adult court, officials confirmed to BuzzFeed News.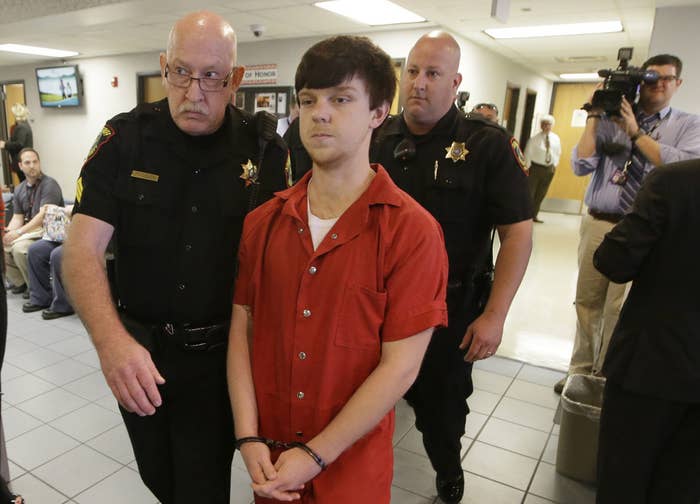 A spokesperson for the Tarrant County District Attorney's Office told BuzzFeed News that a hearing would be held in adult district court in April, the week of Couch's 19th birthday, to determine his revised bond conditions.
The judge ruled that Couch would continue to be detained until the time of the hearing.
The transfer to adult court means that the remainder of Couch's 10-year probation will be under adult supervision. A judge could also sentence Couch to 120 days in jail as a condition under his adult probation and he could face up to 40 years in prison for violating his adult probation.
Couch was deported from Mexico — where he had fled with his mother in 2015 — last month. He was being held in a juvenile detention facility until Friday's hearing.
The teen became infamous in 2013 when he avoided jail time for killing four people in a drunk-driving crash in part by his defense team arguing that he suffered from "affluenza" — or the affliction of being too spoiled by affluent parents, which left him without a sense of responsibility.