"Affluenza" Teen Ethan Couch To Be Held In Juvenile Facility As He Awaits Court Date
Couch dropped his appeal against deportation and is being held in a juvenile detention facility in Texas.
A judge ruled on Friday that Ethan Couch, the teen who used "affluenza" as a defense in a drunk driving crash that killed four people in 2013, would not be moved to an adult jail while he awaited next month's court hearing on whether his case would be moved to adult court. He will remain in the juvenile facility, the judge said.

Couch returned to the U.S. from Mexico Thursday morning. The 18-year-old was escorted by law enforcement officials at the Dallas/Fort Worth International Airport and booked into the Tarrant County Juvenile Detention Center.
Responding to Friday's ruling, Tarrant County District Attorney Sharen Wilson said in a statement, "Ethan Couch is locked up. Rest assured that in the days and months ahead we will do everything we can under the law to hold him accountable for what he's done, realizing that we will always be limited by the juvenile judge's sentence of a 10-year probation in 2014."

She asked the public not to "feed his ego with notoriety" and urged people to remember the victims of the crash.
Couch, who was being held in an immigration detention facility in Mexico, dropped his appeal against deportation, his Mexican lawyer Fernando Benitez confirmed to BuzzFeed News on Wednesday.
Benitez said Couch instructed him on Jan. 15 to withdraw his "amparo" petition, which translates to protection or refuge. The decision has since been ratified before the federal court.
"His stay was lifted yesterday morning and, therefore, there is no legal impediment for him to be deported from Mexico back to the U.S.," Benitez said, adding that it would happen as soon as Mexican immigration authorities wrapped up the deportation procedure and depended on "logistic arrangements."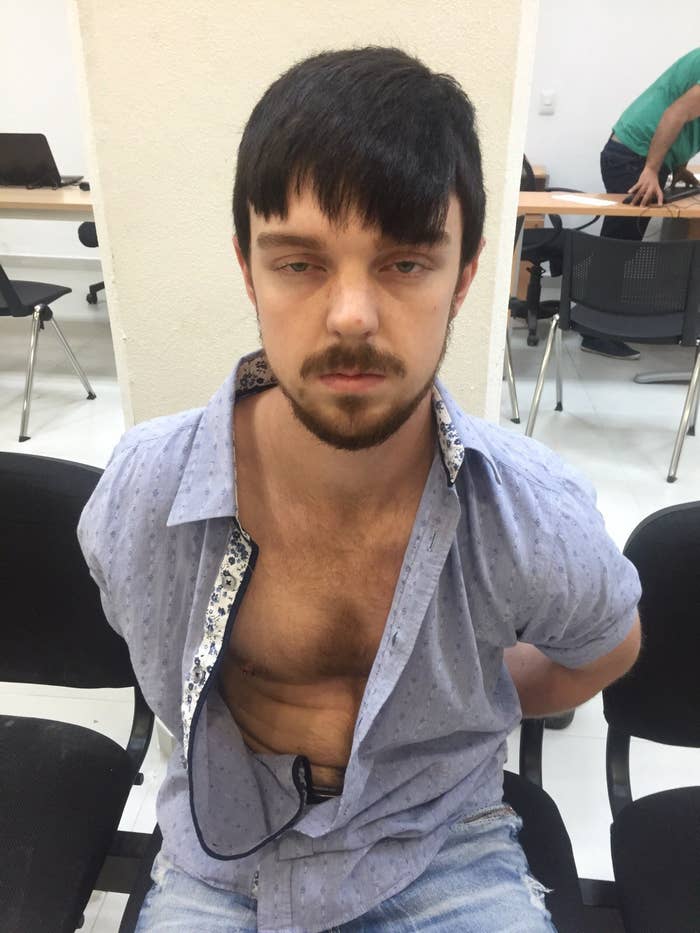 A spokesperson for the U.S. Marshals told BuzzFeed News, "As per U.S. Marshals Service policy, we cannot comment on prisoner movements."

Couch, who had been ordered to serve 10 years of probation, was reported missing in December after a video posted on social media showed a man who appeared to be Couch playing beer pong with his friends — a violation of the terms of his probation.
Mexican authorities arrested Couch and his mother, Tonya Couch, in Puerto Vallarta. The two had "carefully planned and timed" their escape to Mexico as evidenced by a "going away party" for Couch, authorities said.
Tonya Couch, 48, was extradited back to the U.S. and charged with a three-count felony of hindering the apprehension of a felon. She was released from jail after a judge reduced her bail from $1 million to $75,000.
However, her son remained in Mexico after he was granted a temporary stay of extradition and hired Benitez to fight his deportation to the U.S.
"I gave him several options, but he decided to go to Texas to face whatever charges he faces," Benitez told CBS News.
"I believe (Ethan) is relieved to be coming back," the attorney told NBC News. "I think he has come to terms with this."
Prosecutors have filed a petition to transfer Couch's probation from juvenile to adult court. If he is transferred to adult court, a judge can sentence him to 120 days in jail as a condition under adult probation. He could also face up to 10 years in prison for violating adult probation.