The American Civil Liberties Union (ACLU) filed a lawsuit Wednesday against the U.S. Army for refusing to enlist a Sikh student in the Reserve Officer Training Corps (ROTC) program unless he shaved his beard, cut his hair, and removed his turban.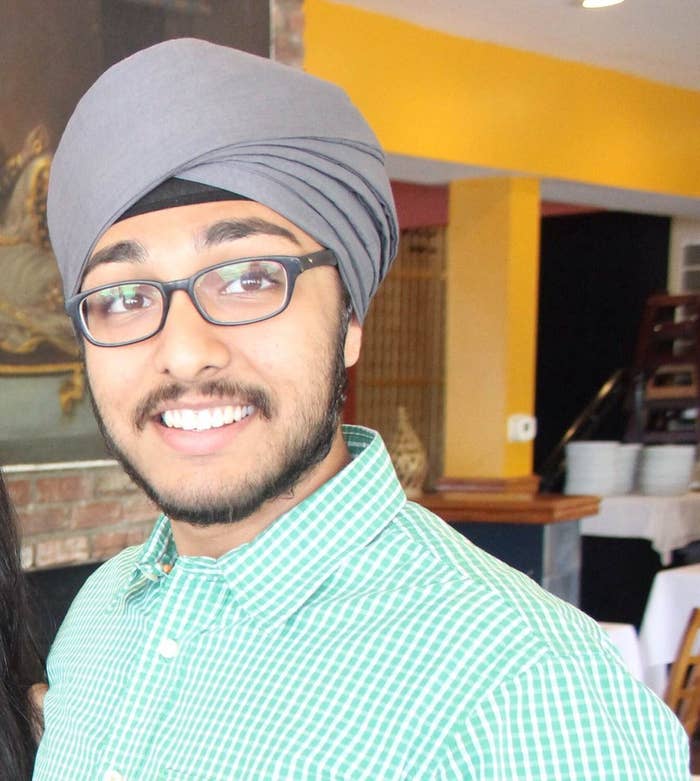 The lawsuit was filed by the ACLU and United Sikhs, a nonprofit, in the U.S. District Court for the District of Columbia,.
Iknoor Singh, a student at Hofstra University in Hempstead, New York, requested a religious exemption from the Army's grooming regulations to join the ROTC program at his university without violating his faith. As a practicing Sikh, Singh is required to maintain long hair and wear a turban.
The 19-year-old New Yorker wrote in a blog post that the ROTC recruiters said he would not be able to enlist unless he complied with all Army grooming and uniform rules, which would require him to immediately cut his hair, shave off his beard, and remove his turban.
"I couldn't believe the military was asking me to make the impossible decision of choosing between the country I love and my faith," Singh wrote.
According to the lawsuit, Army officials rejected his request "despite approving similar religious and medical accommodations for other uniformed Army personnel in recent years."
Officials first said that Singh's hair and turban would adversely impact the Army's readiness, unit cohesion, standards, health, safety, or discipline, the lawsuit said. Officials later said they could not accommodate Singh's request because he must formally enlist as a Cadet before seeking an exemption. According to the lawsuit, they admitted that Singh would have to comply with the rules in violation of his faith once he is enlisted, unless an exemption is granted.
"Telling Mr. Singh that he must violate his religion in order to seek a religious exemption is a classic Catch-22, and is an independent violation of the Religious Freedom Restoration Act (RFRA)," Arthur Spitzer, Legal Director of the ACLU of the Nation's Capital said in a press release.
"It is my hope that, when fellow Americans see Sikhs like me defending this great nation, the misperception of Sikhs being 'terrorists' and 'foreigners' will fade away," Singh wrote in the blog post. "They will start judging Sikhs for who we are, based on our character, as opposed to how we look."
Singh said his lifelong dream has been to join the Army where he hopes to become a military intelligence office.
"Choosing between one's faith and serving one's country is a choice that no one should have to make," he said.
The U.S. military eased its restrictions on turbans, beards, skullcaps, and other religious items in January.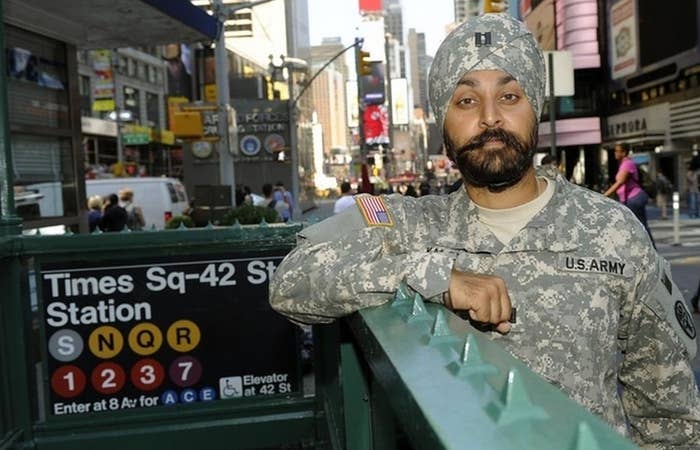 According to the Defense Department's updated policy, all military departments "will accommodate individual expressions of sincerely held beliefs (conscience, moral principles, or religious beliefs) of service members" on a case-to-case basis.
The directive stated that religious requests like having a beard could be denied if they interfered with the proper function of special or protective clothing like helmets, gas masks, and wet suits.
Only three Sikhs have received special exemptions from the ban on turbaned Sikhs in the U.S. Army in the last decade. One of them, Kamaljeet Singh Kalsi, told Congress this year that he and his fellow Sikhs had succeeded in fitting their gas masks tightly over their bearded faces.
The U.S. military also revised its grooming policies allowing hairstyles worn by black women in August.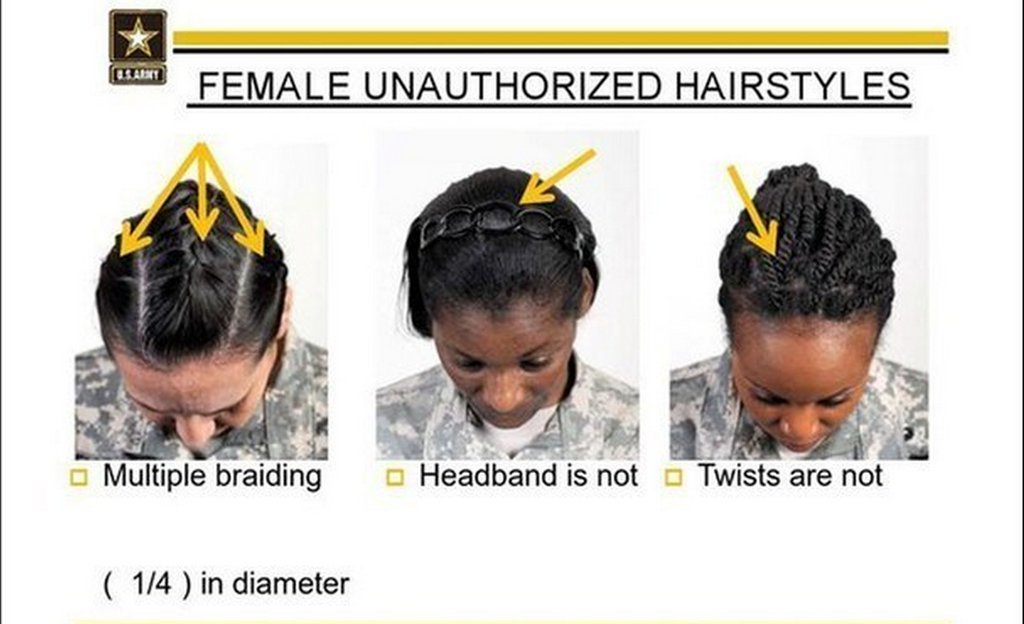 The U.S. military updated its grooming policy to allow women to wear twists, dreadlocks, and Afros after being criticized as creating a policy that was biased against women of color.
In a letter to the Congressional Black Caucus, Defense Secretary Chuck Hagel wrote that these changes were in keeping with the military's efforts to "ensure fair and respectful policies for our diverse force."
BuzzFeed News has reached out to Iknoor Singh for comment.