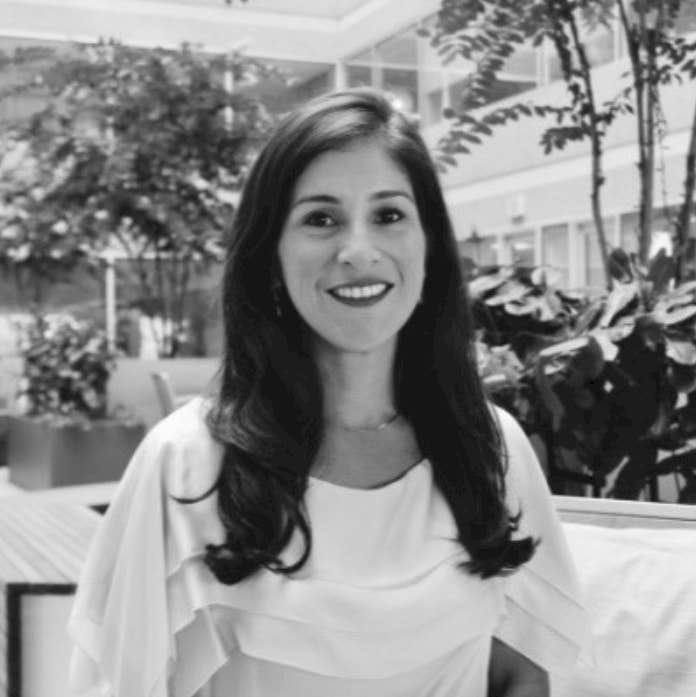 A man has been arrested and charged for fatally stabbing Wendy Martinez, a 35-year-old woman who was jogging in Washington, DC's Logan Circle on Tuesday evening. Police believe it was an unprovoked and random attack.
Anthony Crawford, 23, was arrested and charged with first-degree murder on Thursday morning, DC Police Chief Peter Newsham said during a press conference.
Martinez, an avid jogger, was attacked sometime before 8 p.m. on Tuesday at an intersection in what police described as an "extremely safe neighborhood."
Despite suffering life-threatening stab wounds, Martinez was able to make her way to a Chinese takeout restaurant nearby to seek help. Members of the public rushed to her aid, but she collapsed and was pronounced dead at a local hospital, authorities said.
Officials recovered the knife that was used in the stabbing nearby.

Police released surveillance video of the suspect on Wednesday. He was described as a black male, wearing a thigh-length, long-sleeved mustard shirt, dark-colored sweatpants that were rolled to his shin, white socks, and light-colored sandals.
Authorities said they located Crawford in a park on Wednesday night and apprehended him for questioning. He was taken to the hospital for an injury to his hand. Newsham said Crawford did not cooperate with police.
Crawford — who lives in the Northwest area of DC — had a criminal history, but police said they did not have any indication of violence in his past.

Authorities have not established a motive in the incident.
Newsham said there was no information or evidence to suggest that Martinez knew or had any association with the suspect. There was also no indication that this was a robbery attempt, he said.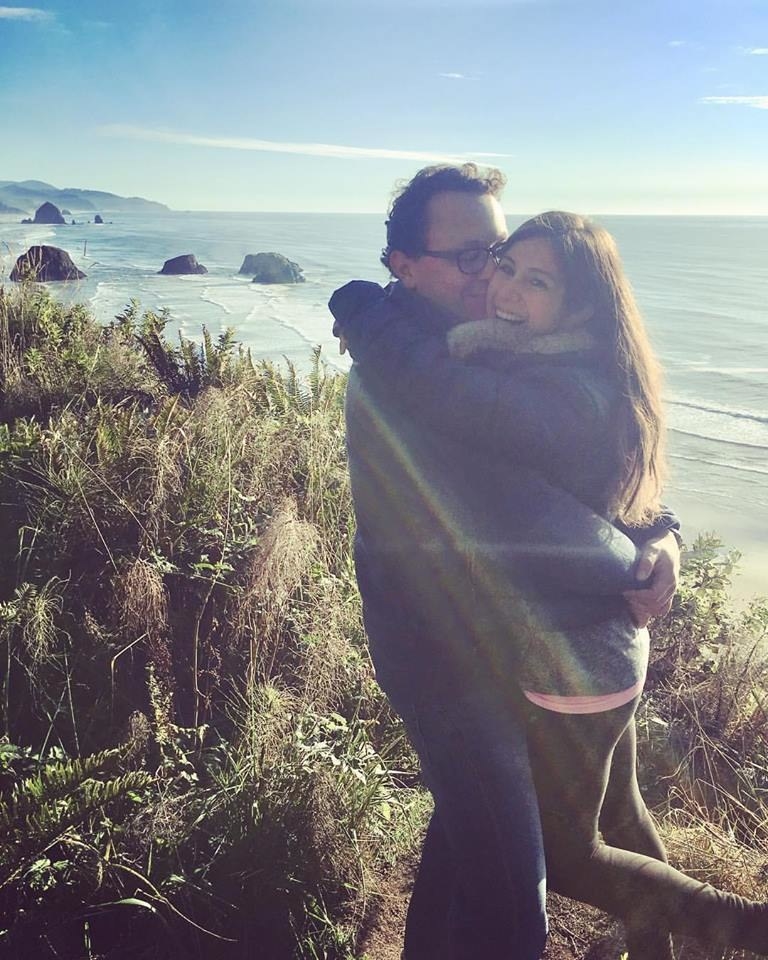 Martinez had gotten engaged to her boyfriend last week, her family said in a statement. The family said Martinez was an "avid runner, a devout Christian, a wonderful friend, and a driven professional."

"She was also excited to be planning her upcoming wedding to her fiancé, Daniel Hincapie," her family said. "They were engaged just last week."
"She was living the most beautiful moment in her life; it was the happiest last seven days," her mother, Cora Martinez, told the Washington Post.

Newsham said Martinez was an "accomplished professional" who was beloved by family and friends.
In January, she had been promoted to chief of staff at FiscalNote, a DC-based management technology company where she had worked for the past two years. In a Facebook post last month, Martinez described how much she loved her job.
"Thanks for all the growth, opportunities, and friendships," she wrote.
In a tweet, FiscalNote wrote that its staffers were "shocked and deeply saddened" to hear about her death. "Wendy was an invaluable member of our team and a vibrant member of the community," the company said.
Martinez used to run every day and had participated in six marathons, her mother told the Post.

"It doesn't make sense — she was a pure, innocent victim," Cora Martinez said. "She didn't have any issues with anyone."

Newsham said that Martinez's injuries were very severe when she managed to carry herself to the takeout restaurant. Surveillance video from the restaurant showed patrons reacting in fear and shock when she entered.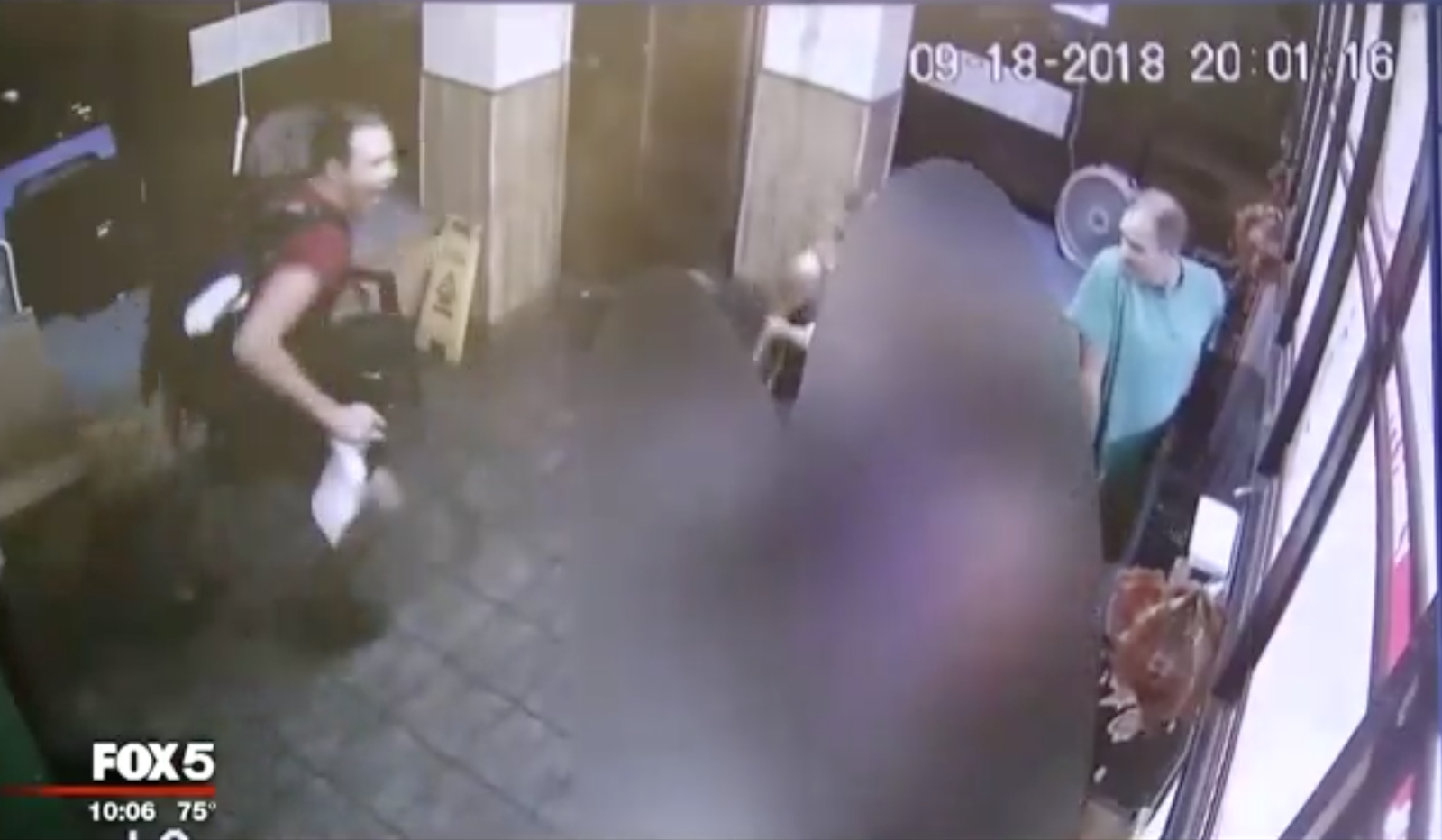 Newsham said the members of the public, including a nurse, immediately tried to provide her with medical attention. "They went above and beyond to help her."
Newsham said that Martinez was known to run for miles across the city and lived close to where she was stabbed.
"This is the type of unsettling incident that happens in big cities," Newsham said on Wednesday. "You have a young woman exercising in a very, very safe neighborhood. It's unsettling."