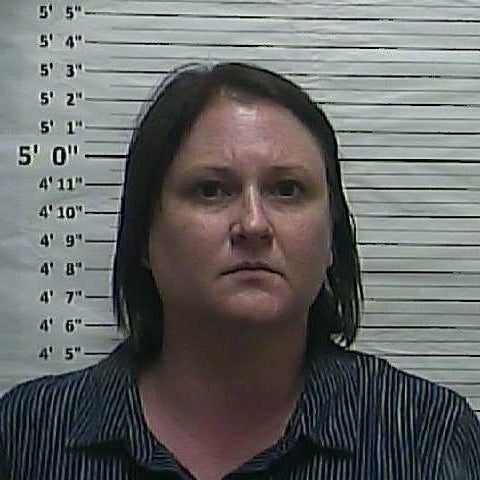 A woman in Tennessee was accused of chasing a GOP congressman in her car and then screaming at him after she allegedly became upset over his vote to repeal and replace Obamacare, police told BuzzFeed News on Friday.
Wendi L. Wright, 35, was arrested and charged with felony reckless endangerment for the incident that occurred in Weakley County on Monday.
Wright allegedly followed a car occupied by Tennessee Rep. David Kustoff and two others on a highway and placed them "in fear of being forced off" the road, according to the Weakley County Sheriff's Department.
The other occupants of the car included the driver and Kustoff's aide, Marianne Dunavant, Sgt. Marty Plunk of the sheriff's department told BuzzFeed News.
On Monday afternoon, Kustoff attended a meeting at the University of Tennessee at Martin with the Dean of Agriculture, Todd Winters, and others in the agriculture department, Plunk said.
After Kustoff finished the meeting, Wright allegedly tried to stop him on campus and talk to him about her grievances, Plunk said. However, the congressman left in his car and "that's why she began following him," according to Plunk.
Winters told BuzzFeed News that Wright was not part of the meeting and that he did not know her.
When Kustoff's vehicle turned into a driveway of a person they were familiar with, Wright allegedly got out of her car and "began screaming and striking the windows" of his vehicle, police said.
At one point she reached inside his vehicle and then stood in front of it in an attempt to block him in, according to police.
Plunk said there was a "lot of cursing" according to eyewitnesses who "couldn't understand a lot of what she was saying."
"I've been led to believe she was upset over a vote he had cast involving health care," Plunk said.
Kustoff voted for the bill to repeal and replace Obamacare in the House on May 4.
"I voted for the American Health Care Act because our current health care system is failing Tennesseans," Kustoff said in a statement after his vote. "We promised the American people we would repeal and replace Obamacare, and today, the House voted to keep our word and provide relief."
The controversial American Health Care Act would allow insurance companies to charge people with pre-existing conditions higher premiums in states that choose to do so. It also includes other contentious provisions such as stripping federal funding for Planned Parenthood.
Another aide who was behind Kustoff's car witnessed the incident, Plunk said.
Someone called 911 during the encounter, but Wright left before police arrived. Authorities later identified her after she posted about the incident on Facebook, the sheriff's department said, but declined to provide details about her post.
Plunk said that when police attempted to speak to Wright about the incident and get her side of the story, she refused to cooperate.
"That left us with no other choice but to issue an arrest warrant for her and take her into custody," Plunk said.
Wright was released after posting a $1,000 bond and will appear in court for her arraignment on Monday.
A spokesman for Kustoff told BuzzFeed News that the congressman had no comment on the incident.