New York City police have a suspect in custody who they believe was the man caught on surveillance video shoving a bag of feces down a woman's pants as she walked in Manhattan, officials said Wednesday.
The man, 42-year-old Ekwan Hill, was taken into police custody on Friday and and later charged with assault and forcible touching, according to the NYPD.
The 27-year-old unidentified woman was walking on the sidewalk Monday, when Hill approached her from behind, grabbed her waist, shoved a bag of feces down her pants and grabbed her buttocks, the NYPD said.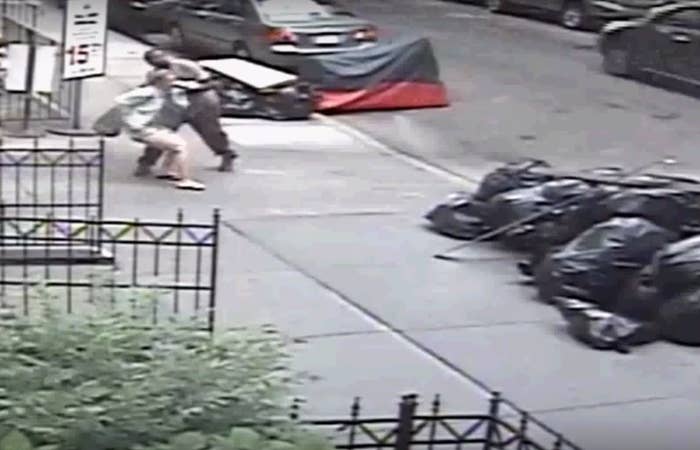 Video footage shows Hill then toss a pair of gloves in the trash before fleeing on foot.