A Look At The Six Victims Of The Metro-North Train Crash
These six people were going home to their families when tragedy struck.
A Metro-North train struck an SUV on Tuesday evening near Valhalla, New York, leaving six people dead and at least 15 injured.
The driver of the SUV and five men who were traveling in the first car of the train died.
Ellen Brody, 49, was a married mother with three daughters and was going to celebrate her 50th birthday next month, the New York Times reported.
Brody worked at a jewelry shop in Chappaqua for more than a decade. She had left work and was on her way to meet a friend in Scarsdale when the train struck her Mercedes SUV.
Her three daughters spent the evening crying and hoping for good news about their mother. At 1:30 a.m., their father, Alan Brody, returned to the family's home in Edgemont and told them their mother was gone, the New York Daily News reported.
"Their world has shattered," Virginia Shasha, one of Brody's co-workers and friends, told the Times.
Brody, who would have turned 50 on March 27, was a "wonderful person who looked for the best in everyone," Shasha told the Journal News.
She was actively involved in the community's synagogue, along with her husband, and had helped found a student news network in the town, NBC News reported.
Friends and co-workers remember her as a great mom, wife, and worker with a sense of humor.
"She reminded me of Joan Rivers," Gina Forgione, an old friend of Brody's, told the Daily News. "She was that funny."
Varda Singer, the owner of the jewelry store where Brody worked, called her a saint. "She was the most selfless person."
"Thank you to those who shared their condolences for the terrible tragedy that took my beloved wife, Ellen, whom so many of you knew," Alan Brody wrote on his Facebook page.
Eric Vandercar, 53, was a married father of two, a successful businessman, and a huge fan of moe., an American jam band.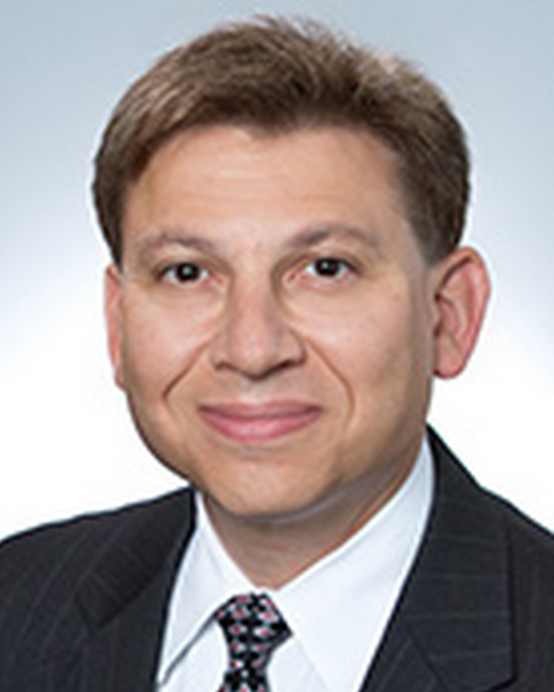 "It hits so hard that this devoted father and husband was just trying to get home from work after a long day to see his wife and kids, when such an unexpected tragedy occurred," Scott Bernstein, a close friend of Vandercar, wrote on a live music blog, a fitting tribute to a man who was passionate about music.
Vandercar described himself as a "father, husband, live music enthusiast, xtreme skier, adv scuba diver, w/w rafting guide & kayaker, rock climber, movie addict, strategy gamer & problem solver," in his Twitter bio.
His friends described him as a "super kind, generous, quiet man."
"Just the nicest guy you would ever meet," a close friend Michael Weschler told the New York Times.
He also had the reputation of being a "first-car man" who always sat in the first car of the train. "That was his car," another friend told the Times.
Vandercar, who studied at New York University and earned degrees from Wharton and the University of Pennsylvania, was an expert in municipal funding and worked at Mesirow Financial in Manhattan. Before that he worked at Morgan Stanley for nearly 27 years. He lived with his wife, Jill, and two children in Bedford Hills.
He was popular in the live music community as an avid taper who recorded and made tapes of hundreds of music shows he attended at the Brooklyn Bowl and the New Orleans Jazz Festival, among others, the Times reported. He made these tapes available online for free to live music enthusiasts.
One of Vandercar's favorite jam bands, moe., released a statement mourning "a very good friend":
Words can't express how devastated we are today. We've lost so much more than a major moe. fan, we've lost a very good friend. Eric Vandercar will always be remembered - whether he was enjoying the music from the front row, or hanging out backstage with us, chatting with that easy smile of his. He was there during our early days at the Wetlands, and we just recently got to spend time with him in Jamaica.

An avid music supporter, a husband, a father – Eric, along with his wife Jill, have been a constant and familiar presence in all of our lives over the last couple of decades. And once they had kids, they made their love of music a family affair. Our hearts go out to Jill, Jake, Sadie and to the extended Vandercar and Shiner families, as well as all those who knew Eric.
Walter Liedtke, 69, was a curator of European paintings at the Metropolitan Museum of Art. He liked the peace in the first car of the train he had been riding to Manhattan for 30 years.
Liedtke, who lived with his wife, Nancy, in Bedford Hills, curated high-profile exhibitions of Dutch and Flemish artists, including Rembrandt, in a career spanning 30 years at the MET. Before leaving on the train to Manhanttan in Monday's snowstorm, he plowed his neighbor's driveway with his pickup truck.
"That's the kind of guy he was," his neighbor of 33 years, Tom LaMott, told the Journal News. "He will be sorely missed."
The New Jersey native had a bachelor's degree from Rutgers University, a master's degree in art history from Brown University, and a Ph.D. from London's Courtauld Insititute.
The LaMotts described Liedtke as an "intellectual" and "a very elegant man" who loved his life and art and never mentioned retirement.
He raised horses with his wife and loved country life. "I think there is something Dutch about the way I live," Liedtke said in a recorded feature for the MET. "To go home every day from the Upper East Side of Manhattan to the countryside is a really nice contrast."
He also liked riding in the first car of the train he had taken to Manhattan for over three decades. Ursula LaMott told the Daily News that Nancy knew her husband was on that train.
"He loved the first car. It was quiet, no cellphones," she said.
Robert Dirks, 36, was a married father of a 2-year-old and a 5-year-old. He was an accomplished scientist and a "patient and kind dad," his father told the Daily News.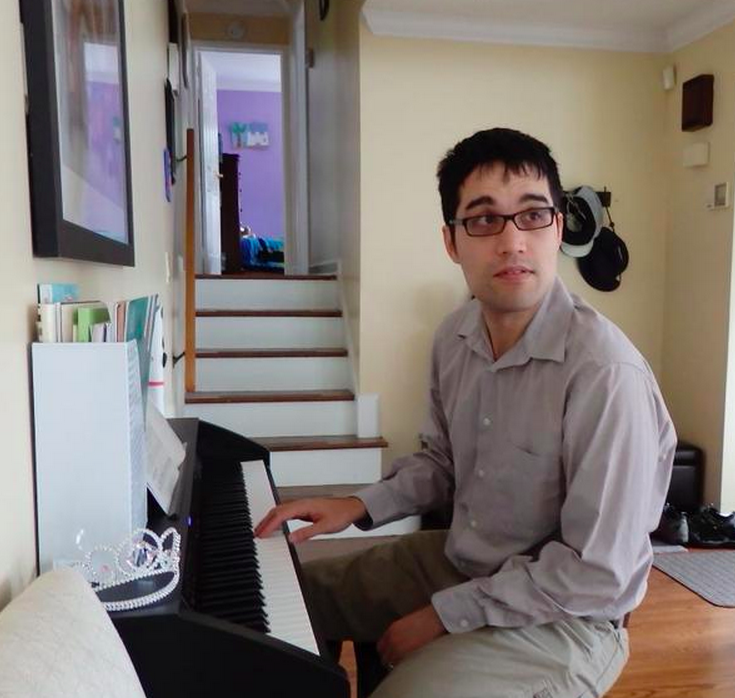 Dirks, who was born in Thailand and lived in Chappaqua, was "involved in the development of novel computational chemistry methods" at D.E. Shaw Research in Manhattan.
But he always told his father, "Dad, just say I'm a scientist, then they can understand," Michael Dirks told the New York Times.
Robert Dirks, who loved his life, family, and playing the bassoon, always took the Harlem line home, his father said.
Dirks' wife also worked at D.E. Shaw before becoming a stay-at-home mom for the couple's young children, Owen, 5, and Phoebe, 2. He was a valedictorian at his high school in Washington and later went on to get his Ph.D. from the California Institute of Technology.
"He was just an all-around accomplished guy," Michael Dirks said. "But the thing I was proudest of was what a patient and kind dad he was."
Joseph Nadol, 42, was a father of three children and worked at JP Morgan for 13 years.
Nadol was the managing director of JP Morgan's U.S. aerospace and defense equity group. He lived in Ossining in Westchester County and his children attend Hackley, a private college preparatory school in New York.
"Our thoughts and support are with Joe's family during this difficult time," a JP Morgan spokesperson said in a statement to Bloomberg News.
He was listed as a top equity analyst by Institutional Investor's Alpha, Defense News reported.
Aditya Tomar, 41, was born in India and worked at JP Morgan.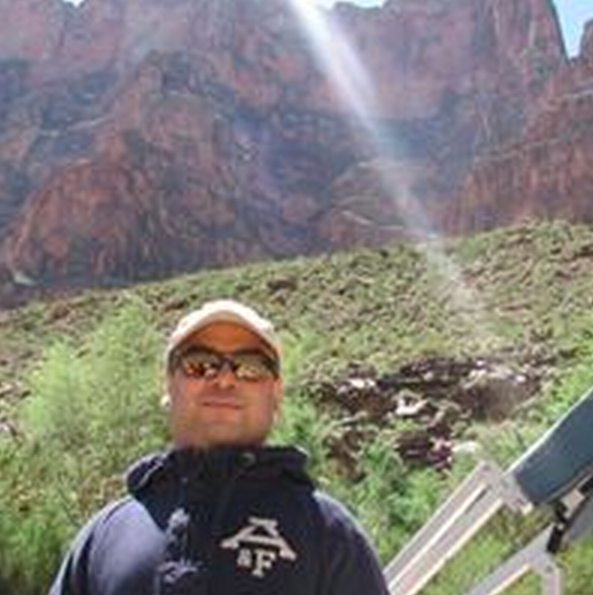 Tomar also worked at JP Morgan, in asset management, and lived in Danbury, Connecticut.
"We are just shocked and grieving at the moment," his mother-in-law, Dee Persaud, told the Connecticut Post. He did not have children, she said.
Danbury Mayor Mark Boughton said Tomar's family had asked for privacy. Boughton had spoken to Tomar's wife to express condolences and offer assistance. "They need some time to grieve and mourn the loss of their loved one," he told the Times.