A 21-year-old man in Arizona has been charged with murder for allegedly fatally shooting his roommate on Sunday, just one day after he appeared to tweet about "viciously" murdering his roommates.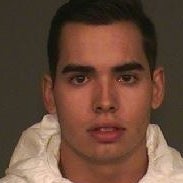 Zachary Penton was charged with second-degree murder for fatally shooting his roommate, 41-year-old Daniel Garofalo, Gilbert police said.
Officers responded to a 911 call by Penton, who told police that he had shot Garofalo with a handgun during an altercation at their residence, police said.
Authorities discovered a handgun at the home that was believed to have been used in the shooting.
Garofalo was pronounced dead at the scene.
Police said they were investigating the circumstances surrounding the altercation and what led to the shooting.
Penton is being held at Maricopa County Jail.
A post from what appeared to be Penton's Twitter account written a day before the killing read, "I need to move out of my place before I viciously murder my roommates."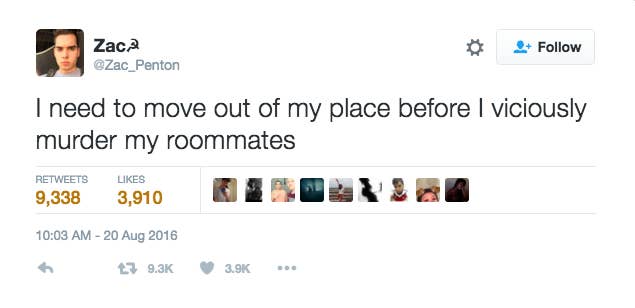 A subsequent tweet from the same account said the roommates "literally just got into a drunk fight after one of them was stung by a bee."
Since 2012, the user of the account has posted several tweets about wanting to obtain a gun.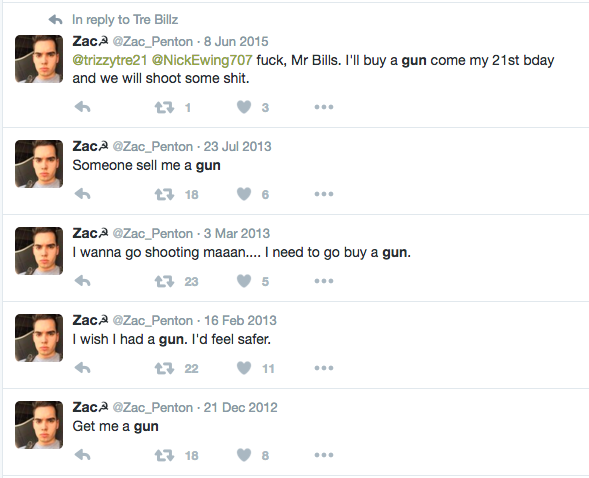 A tweet in June said, "Holy shit buying a gun is so easy."

A woman who claimed that she was Penton's friend criticized people for sharing the tweet and "shaming" him for murder. "The insensitivity he used when he joked about killing his roommates over a drunken bee sting is the same insensitivity you're all using when you make jokes about it and repost it for likes," the woman wrote.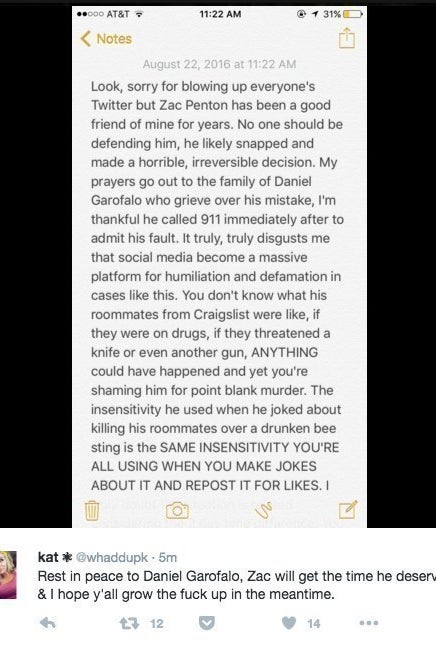 BuzzFeed News has reached out to the woman for comment.