A Gun Control Group Wants Everyone To Skip Starbucks On Saturday
The advocacy group wants to put pressure on Starbucks to change their policy of allowing customers to carry loaded guns in their stores.
Moms Demand Action For Gun Sense in America has sponsored a nationwide boycott of Starbucks on Saturday, Aug. 24. This is part of their campaign to pressure Starbucks to change their policy allowing customers to carry guns in states where it is permitted.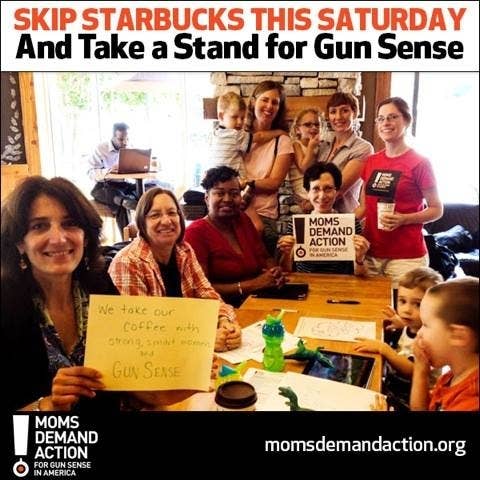 They have also started a petition demanding Starbucks to ban guns. The petition has received more than 13,000 of the required 25,000 signatures. The group will present the petition to the Starbucks' Seattle headquarters.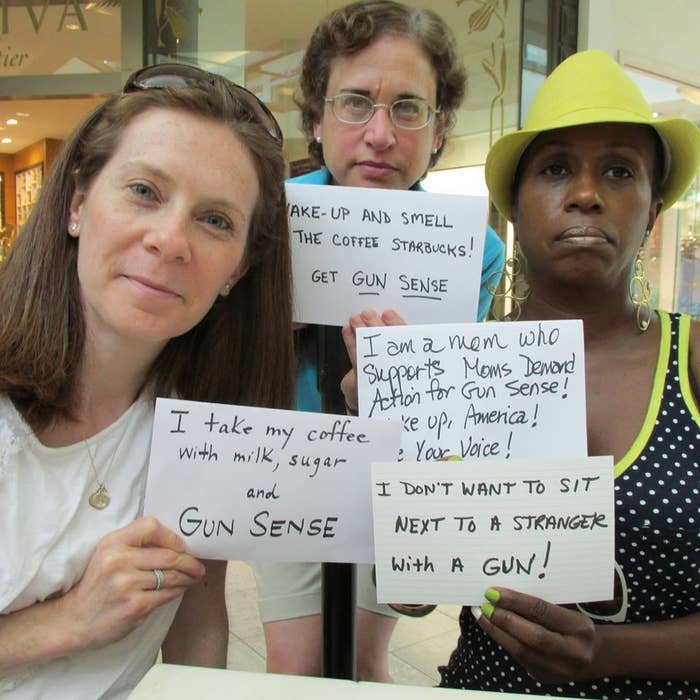 "Guns in places like Starbucks is intimidating and an unnecessary risk to our children and families – we are asking Starbucks to exercise its right to adopt a gun-free policy in its stores," said KimRussell, director of outreach.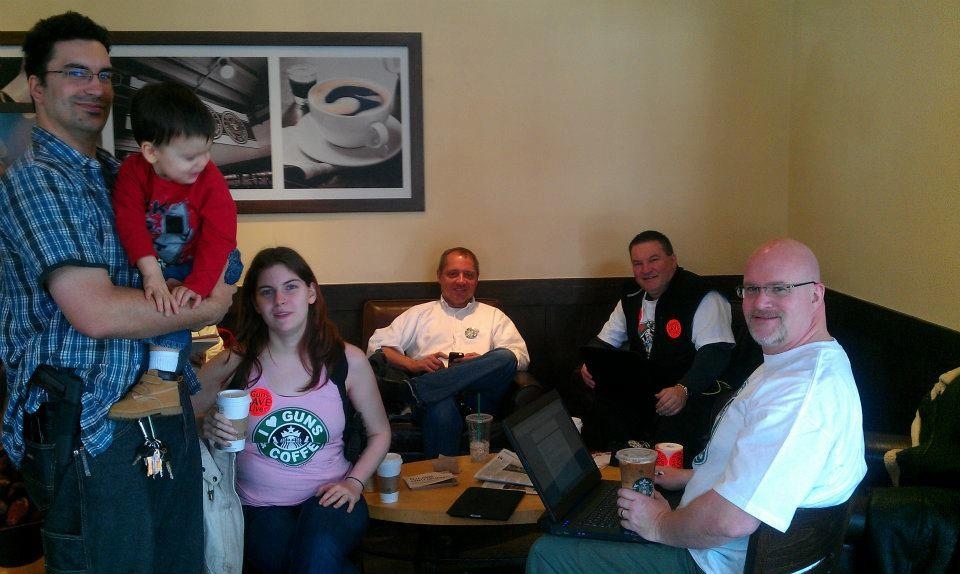 On Aug. 9, gun rights advocates sponsored a Starbucks Appreciation Day where gun owners carried their firearms in Starbucks stores across the country, including Newton, Conn.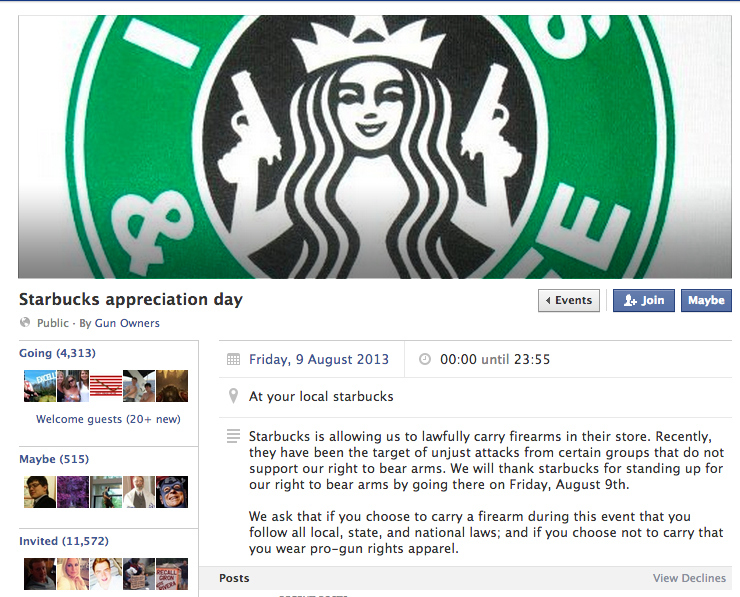 Starbucks allows guns in 43 states where state laws permit. There are various Facebook groups of gun owners supporting Starbucks.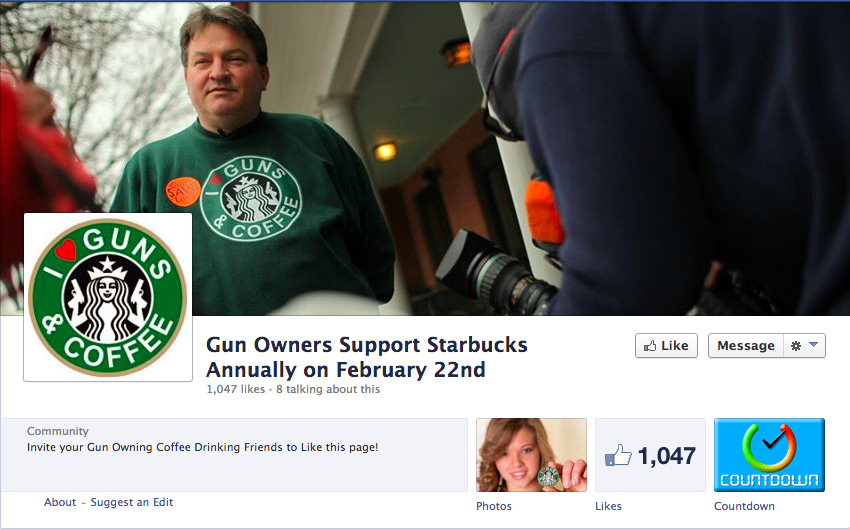 In May, a Florida woman was shot in the leg at a Starbucks when a handgun in her friend's purse accidentally discharged.