An Oklahoma company has designed a bullet-resistant blanket that's designed to protect children and teachers in the event of a school shooting.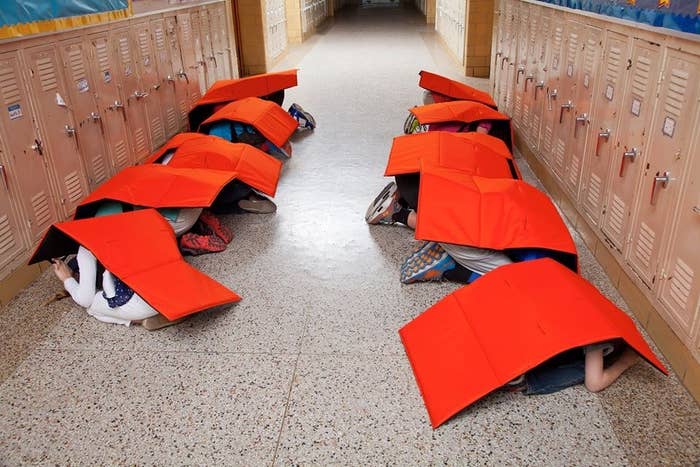 The Bodyguard Blanket, made by ProTecht, is a bulletproof 5/16-inch pad that the company says is made from the same materials used by the U.S. military.
Steve Walker, a podiatrist who conceptualized the blanket, told The Oklahoman that the idea came to him after two tragedies: the shooting at Sandy Hook Elementary School, and the tornadoes in Oklahoma. He said the idea was to "stop that blunt-force trauma when that rubble is falling down on a child."
The company estimates that the blanket can provide protection against 90% of all weapons that have been used in school shootings in the U.S.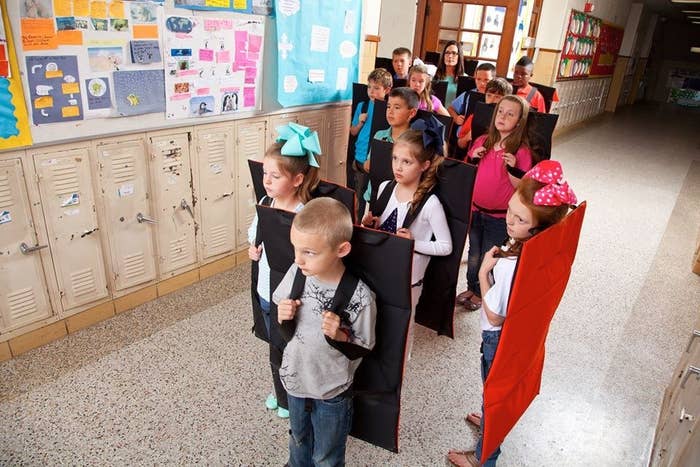 The blanket has straps that can be fastened around users like a backpack. The lightweight pad is made of a high-density plastic used for ballistic armor. The material can also protect users from nails, shards of metal, and other sharp objects.
After testing the blanket at a shooting range, the makers said it provided protection against bullets from a 12-gauge buckshot, a .22-caliber, and a 9 mm, among others.
The $1,000 blankets are a cheaper alternative to tornado shelters, but its makers say they are better for school shootings.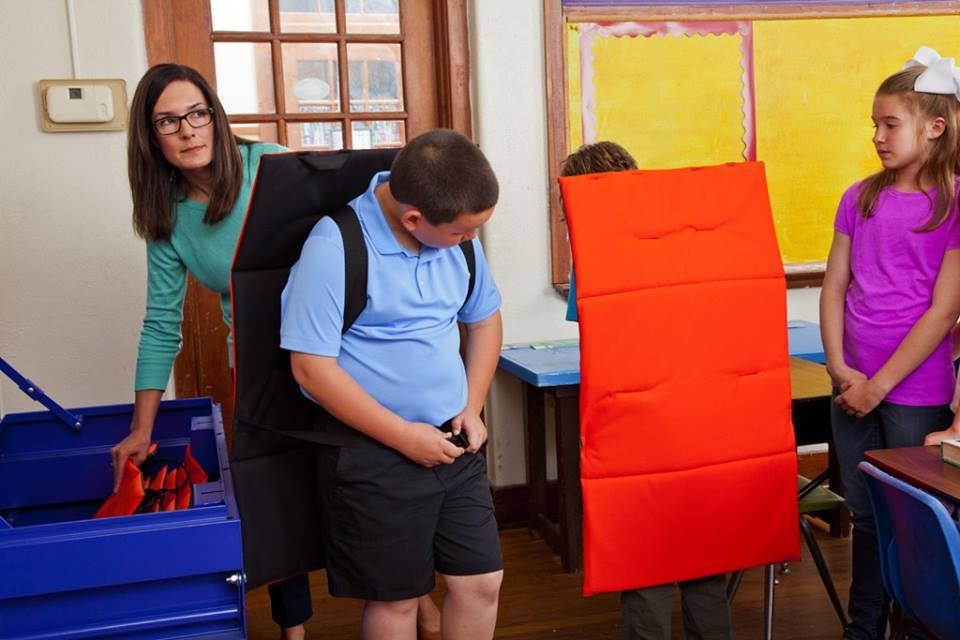 In an interview with The Oklahoman, ProTecht's managing partner Stan Schone said that a safe room is not effective when someone suddenly enters the school and starts shooting because children would be required to run down the hall to get to the room.
He said that the blankets can be stored in the classrooms and children "can lock the door and put these on in a matter of seconds."
The company says it is encouraging administrators to make the Bodyguard Blanket an integral part of school and university lockdown protocol.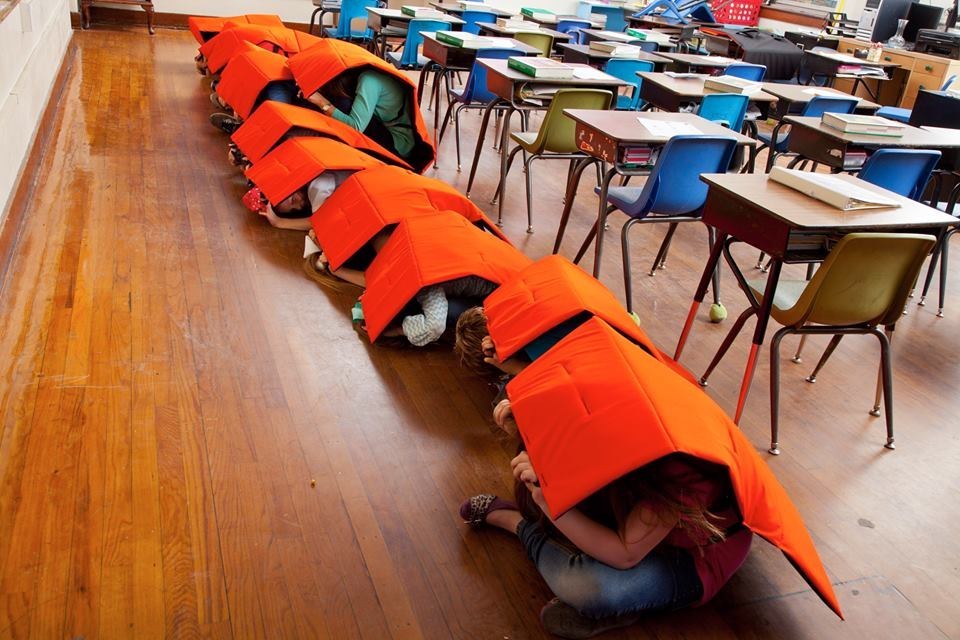 While talking about the frequency of school shootings in the U.S., including the June 5 shooting at Seattle Pacific University, Schone hinted at the tragic need for such a product.
"It's just sad that we've come to this in society, but that's where we are," he said.
A study in January found that 28 people have been killed in 44 school shootings since the Newtown tragedy.
"This thing gives kids an option, an alternative that will give them an opportunity to survive," Schone said.