The Body Of A 9-Year-Old Girl Was Found In A Duffel Bag In California
Los Angeles authorities arrested Emiel Hunt for the alleged murder of Trinity Love Jones, who was found dead in a duffel bag along a trail.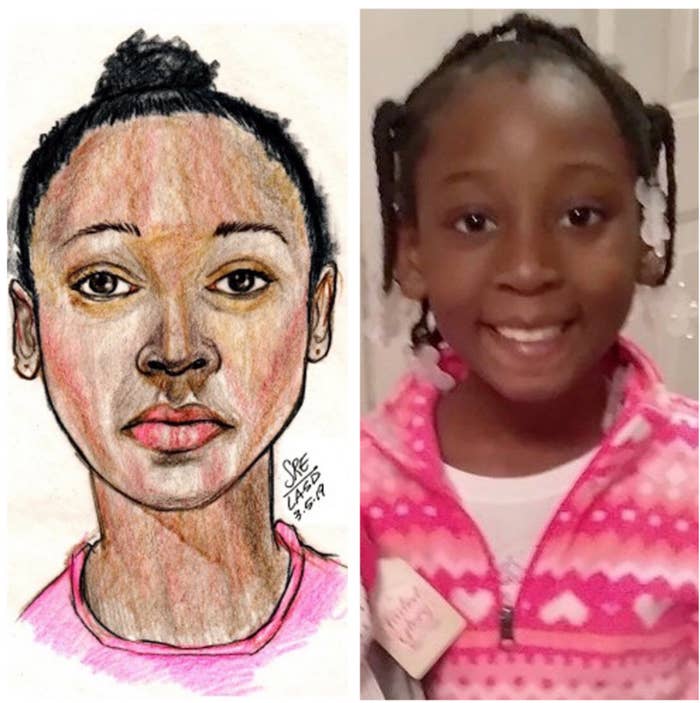 California authorities on Tuesday announced murder charges against a man, after a 9-year-old girl was found dead in a duffel bag along an equestrian trail last week.
Emiel Lamar Hunt, 48, was charged with one count of murder on Tuesday for allegedly killing Trinity Love Jones, the Los Angeles County Sheriff's Office said.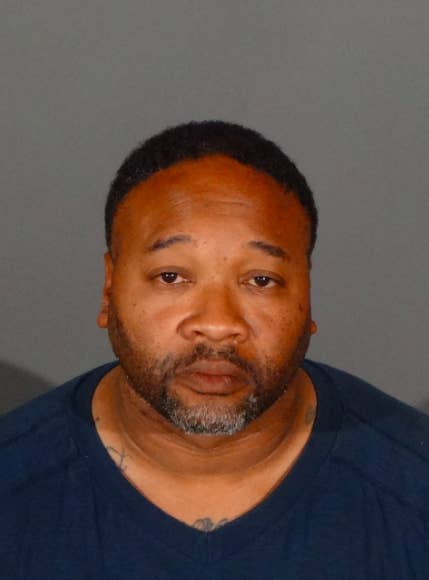 Hunt — who is believed to be the boyfriend of Trinity's mother — was arrested on early Saturday after investigators located him sleeping in his vehicle parked in a lot near San Diego International Airport. Hunt is being held on a $2,000,000 bail and is expected be arraigned on Tuesday afternoon.
The medical examiner's office had determined that Trinity's death was a homicide, but the cause of death is being withheld, the sheriff's department said Monday.

Authorities had initially detained two persons of interest in the case, including Hunt. The sheriff's department said information about the second person of interest was being withheld pending further investigation.

Trinity's body was dumped near an equestrian trail in Hacienda Heights sometime on the evening of March 3. It was discovered on the morning of March 5 by Los Angeles County maintenance workers, the LASD said last week.
The child's body was found partially inside a black, wheeled duffel bag, and her upper body was seen protruding from the bag. No obvious signs of trauma were found on her body, the sheriff's department said last week.
The LASD had released a composite sketch of Trinity, urging the public to identify the little girl.
Trinity was wearing gray panda-print pants and a pink shirt that read "Future Princess Hero."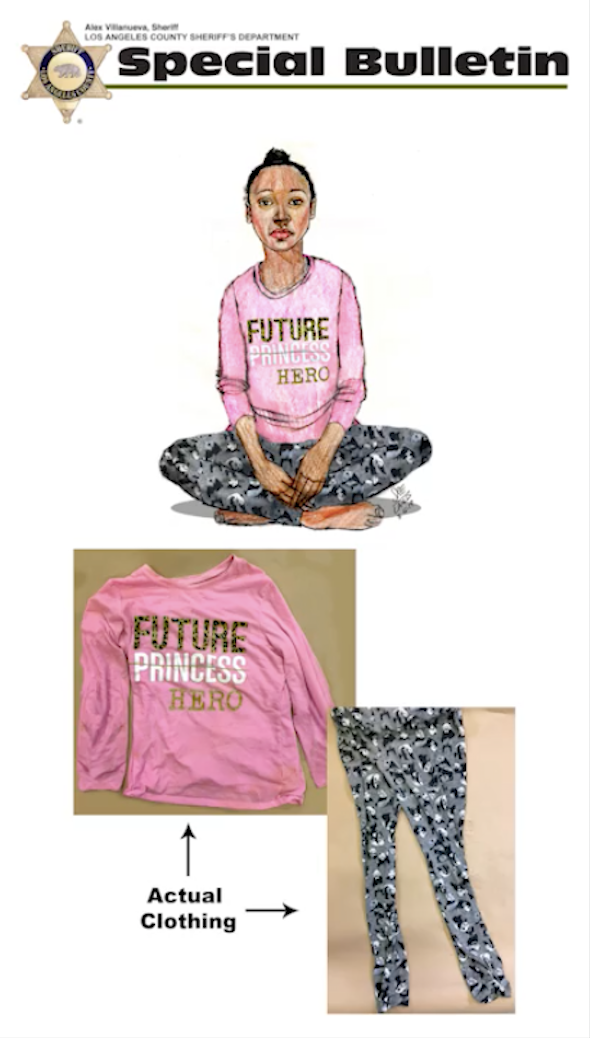 Antonio Jones told KTLA that Trinity was his youngest daughter and that he learned of her death through a phone call.

In a Facebook post, Jones wrote, "It's crazy how I have heard nothing about a little girls body being found stuff [sic] in a suitcase until this morning but so many people have. This was my youngest daughter who I have been reaching out to only to have conflict..."

In social media posts, Jones suggested that Trinity had not been staying with him and that family members would not let him see her. In one Facebook post on Monday, he referred to Hunt as the "boyfriend of my baby momma" and accused Hunt of "murdering my youngest princess."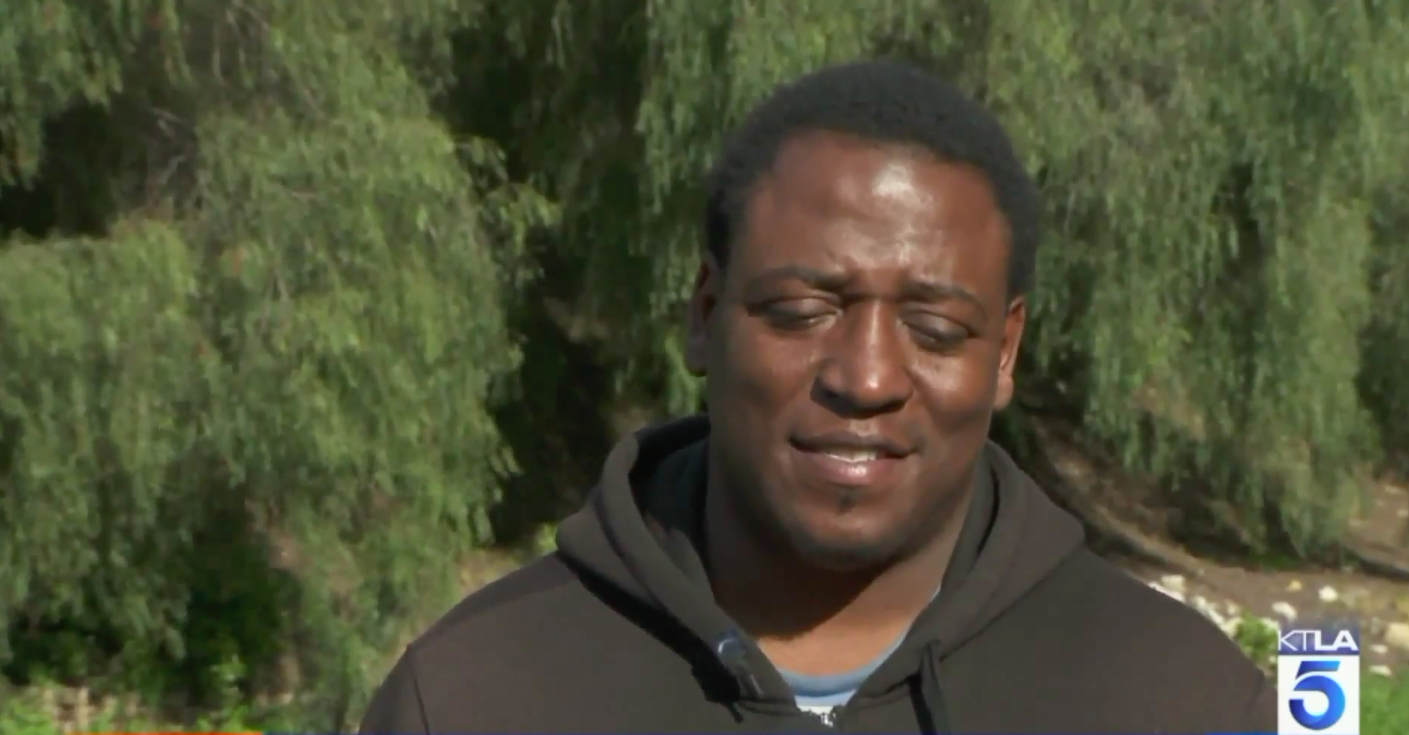 Jones told KTLA that Trinity was "full of character, full of life, full of joy."
"She was just the best," he said.
Los Angeles County Sheriff Alex Villanueva said that investigators would "spare no efforts to find out what happened."