Updated — Oct. 5, 11:10 p.m. ET: The Ebola patient in a hospital is "fighting for his life," the director of the Centers for Disease Control and Prevention Dr. Thomas R. Frieden said Sunday.
"We understand that his situation has taken a turn for the worse," Frieden said at a news conference in Atlanta Sunday afternoon.
Updated — Oct. 4, 4:50 p.m. ET: Duncan's condition turned to critical on Saturday, CBS News reported.
The Texas Health Presbyterian Hospital in Dallas where Duncan is being treated previously said that the Ebola patient was being kept in isolation, and that "his condition was serious but stable."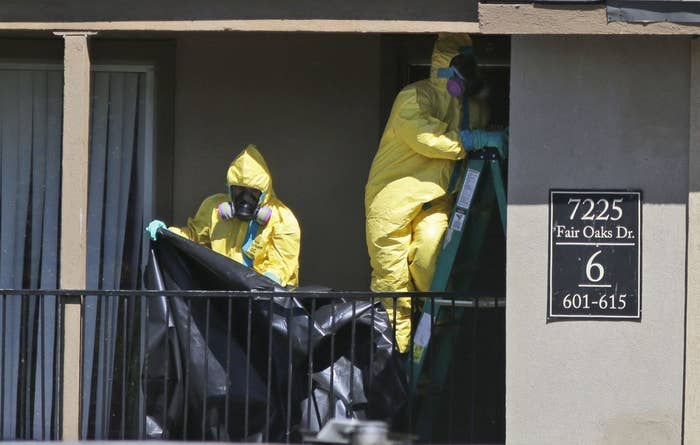 Texas Judge Clay Jenkins announced Friday at a news conference that Duncan's family had been moved out of their apartment, where they had been quarantined, to "an appropriate location." Jenkins did not identify the location, but described it as a comfortable site away from other people where "there's room to roam."
Jenkins personally met and relocated the family. Despite being in close quarters with them for 45 minutes, Duncan said there was no chance of transmitting the disease because they were not symptomatic. "I'm wearing the same shirt as I was with that family," Jenkins added during the news conference.
Authorities also have retrieved Duncan's belongings, put them in garbage bags, and doused them with bleach. Crews are waiting for permits before disposing of the items. Jenkins said the state of Texas is footing the $65,000 bill for the Ebola response, though he did not have information about how Duncan's medical costs are being covered.
Dallas Mayor Mike Rawlings also spoke at the news conference and said people in Dallas should not be afraid of catching Ebola. "I want everybody to get out and have a good time," he said, referring to an upcoming city event.
The Texas Department of State Health Services said on Friday they are monitoring 50 people who came into contact with Ebola patient Thomas Eric Duncan and that 10 of those peope are at high risk.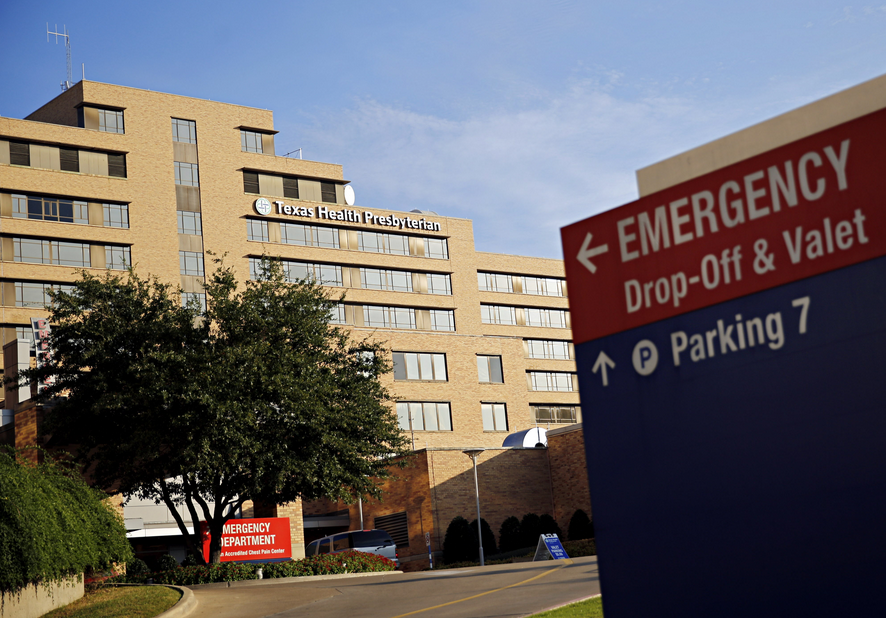 Dallas County officials said Thursday that 100 people came in direct or indirect contact with Duncan, 42, before he was isolated. These include 12 to 18 people who had direct contact with the patient, including his family and EMS crews.
Dr. David Lakey, Commissioner of Texas Department of State Health Services, said on Friday they have narrowed their scope down to 50 people who came in contact with the first U.S. Ebola patient and are monitoring them daily for symptoms. Of these, 10 individuals are at high risk. The rest are "low-concern" contacts, Lakey said in a press briefing.
A member of the public health team visits these 50 people daily, and their temperature is checked twice a day. Lakey said all these individuals are doing well and don't have any symptoms consistent with Ebola at this time.
Texas health officials on Wednesday ordered four of Duncan's family members who had contact with him to stay home and forbid visitors to prevent the spread of the disease, NBC News reported. The order requires them not to leave their homes until at least Oct. 19 when the incubation period passes.
The quarantine of Duncan's family is being enforced by law enforcement officers, posted outside of their Dallas apartment, after a judge found they had been "noncompliant" with a request not to leave. None of the family members have shown symptoms.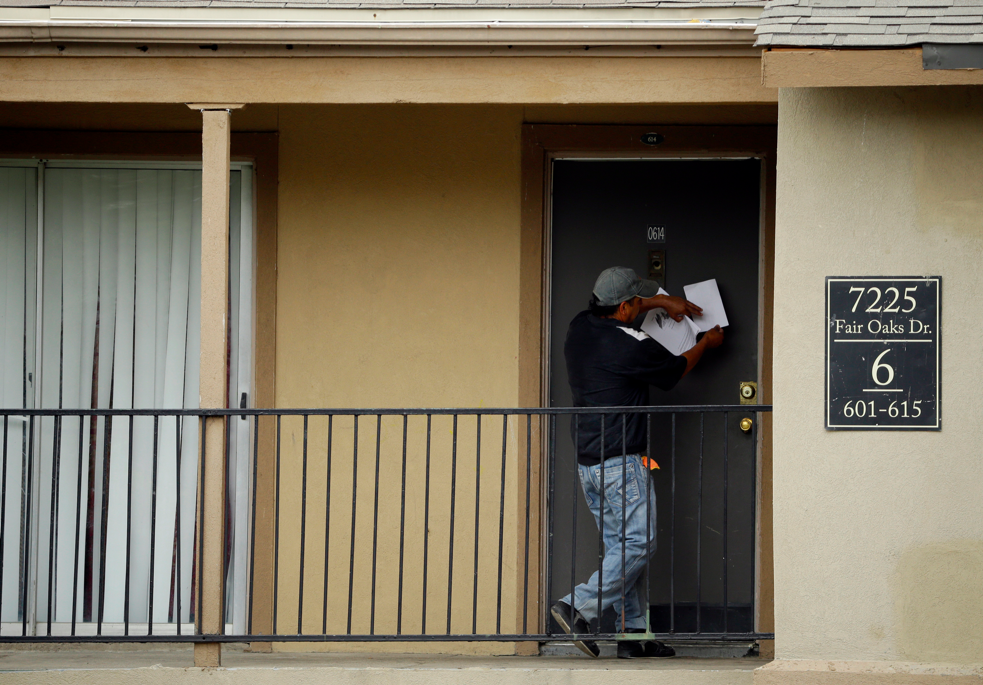 Also on Thursday, officials in Liberia announced they would attempt to prosecute Duncan, accusing him of lying on a questionaire about whether or not he cared for an infected person before leaving the country.
"We expect people to do the honorable thing," said Binyah Kesselly, chairman of the board of directors of the Liberia Airport Authority in Monrovia, according to the AP.
The charges stem from allegations made by neighbors in the Liberian capital that Duncan helped a sick, pregnant woman into a car. The woman eventually died and everyone who helped her have fallen sick or died.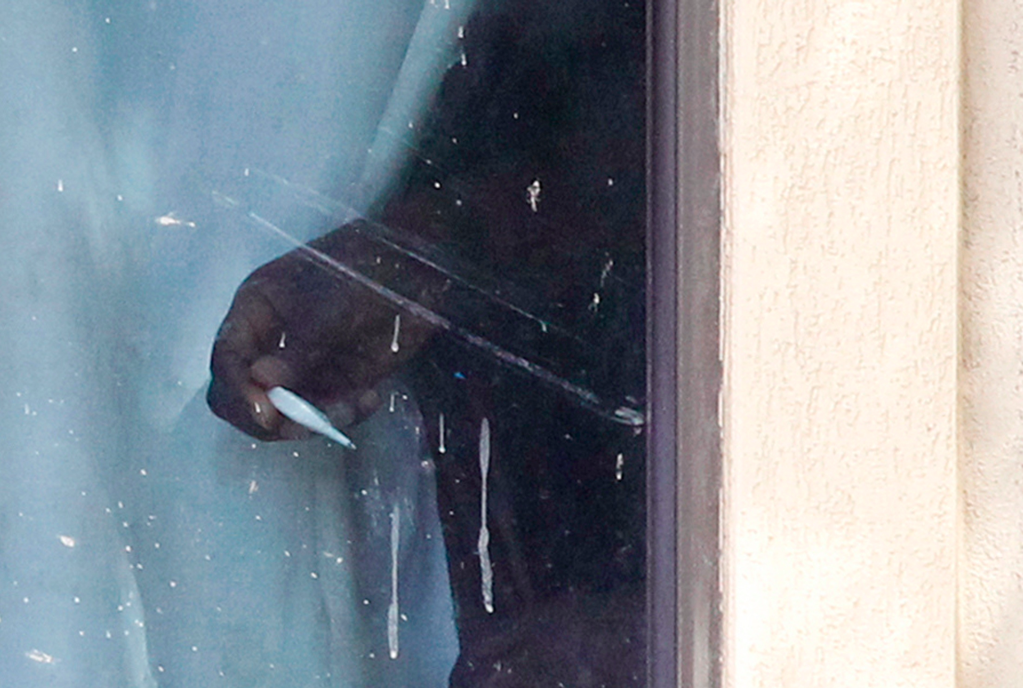 Duncan, a native of Liberia, vomited "all over the place" before being admitted to Texas Presbyterian Hospital.
"His whole family was screaming. He got outside and he was throwing up all over the place," an eyewitness told NBC News, describing the scene when Duncan was put in an ambulance outside an apartment complex on Sunday.
Two days earlier, the hospital had sent Duncan home despite knowing he had just returned from Liberia.
More questions arose about the competency of the response to Duncan's case when it was revealed by the New York Times that the sheets and towels he used while exhibiting symptoms were still in his family's apartment, more than a week after he fell ill.
The family members have been identified by CNN as Duncan's partner, her son, and two of her nephews. Duncan's partner would only identify herself as Louise.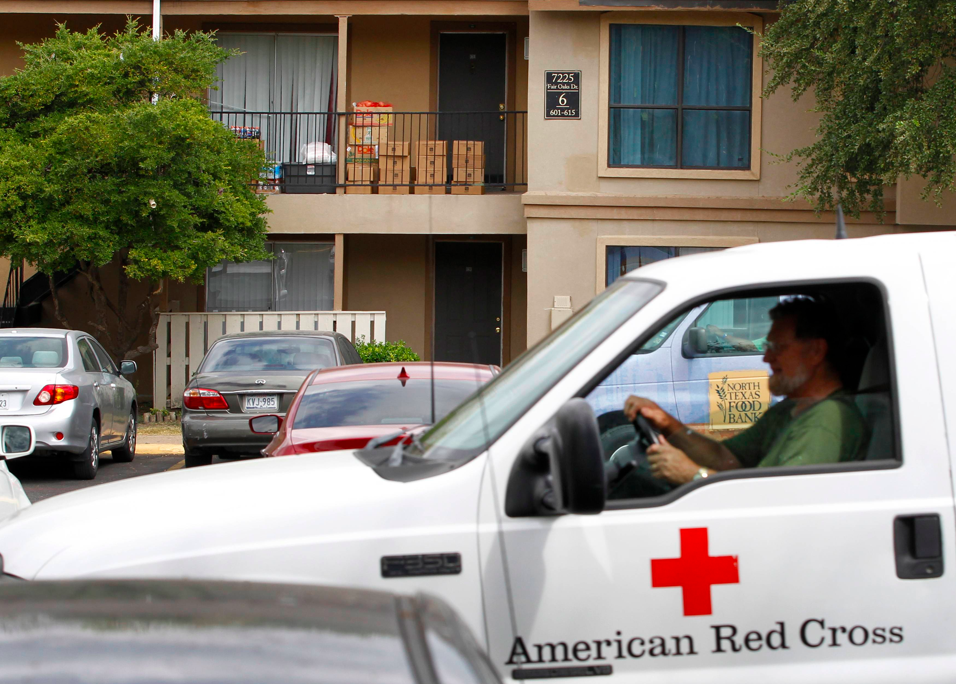 On Friday, more than a week after Duncan fell ill in the apartment, a hazerdous materials clean-up crew finally arrived to sanitize the site.