Batman, Superman, and other caped crusaders attended the funeral of 6-year-old Jacob Hall on Tuesday, a week after the first-grader was fatally shot at his South Carolina elementary school.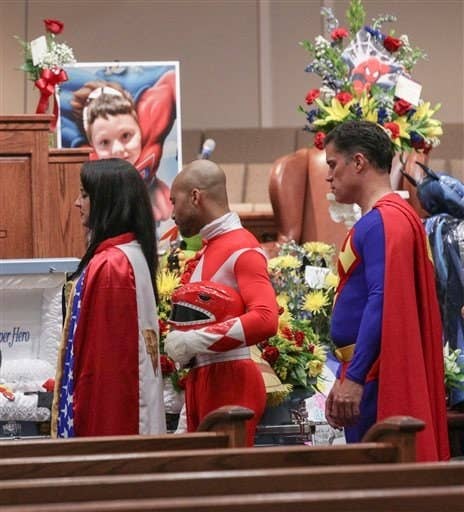 Jacob was dressed as Batman at his funeral. A sticker inside his casket — which was surrounded by flowers and Teenage Mutant Ninja Turtles — read "God's Super Hero."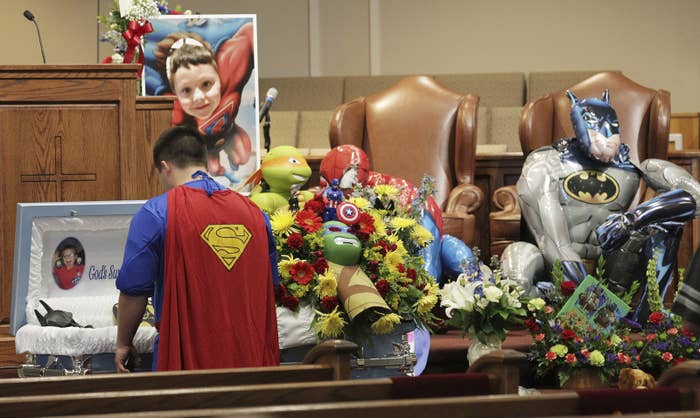 Jacob's family had encouraged everyone to dress like superheroes to celebrate his life with a theme he loved. "I don't want suits and ties and all that," Renae Hall, Jacob's mother, told reporters on Saturday. "There will be a lot of children there and I don't want it to be scary for them."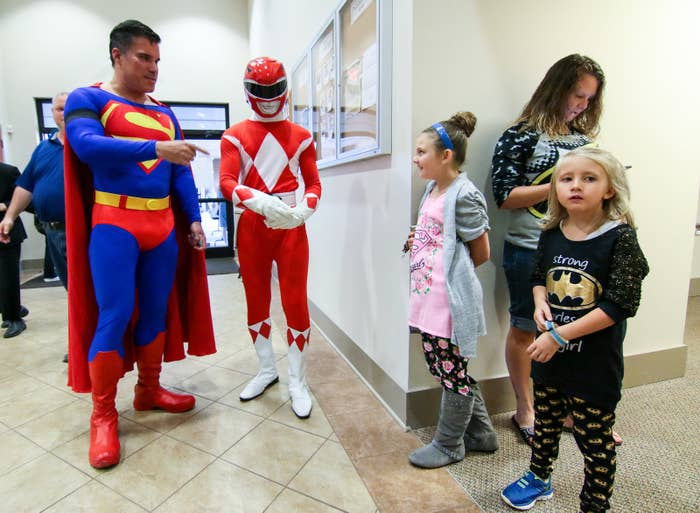 So superheroes from all over the community, including Jacob's teachers and classmates, showed up in capes and masks to honor him.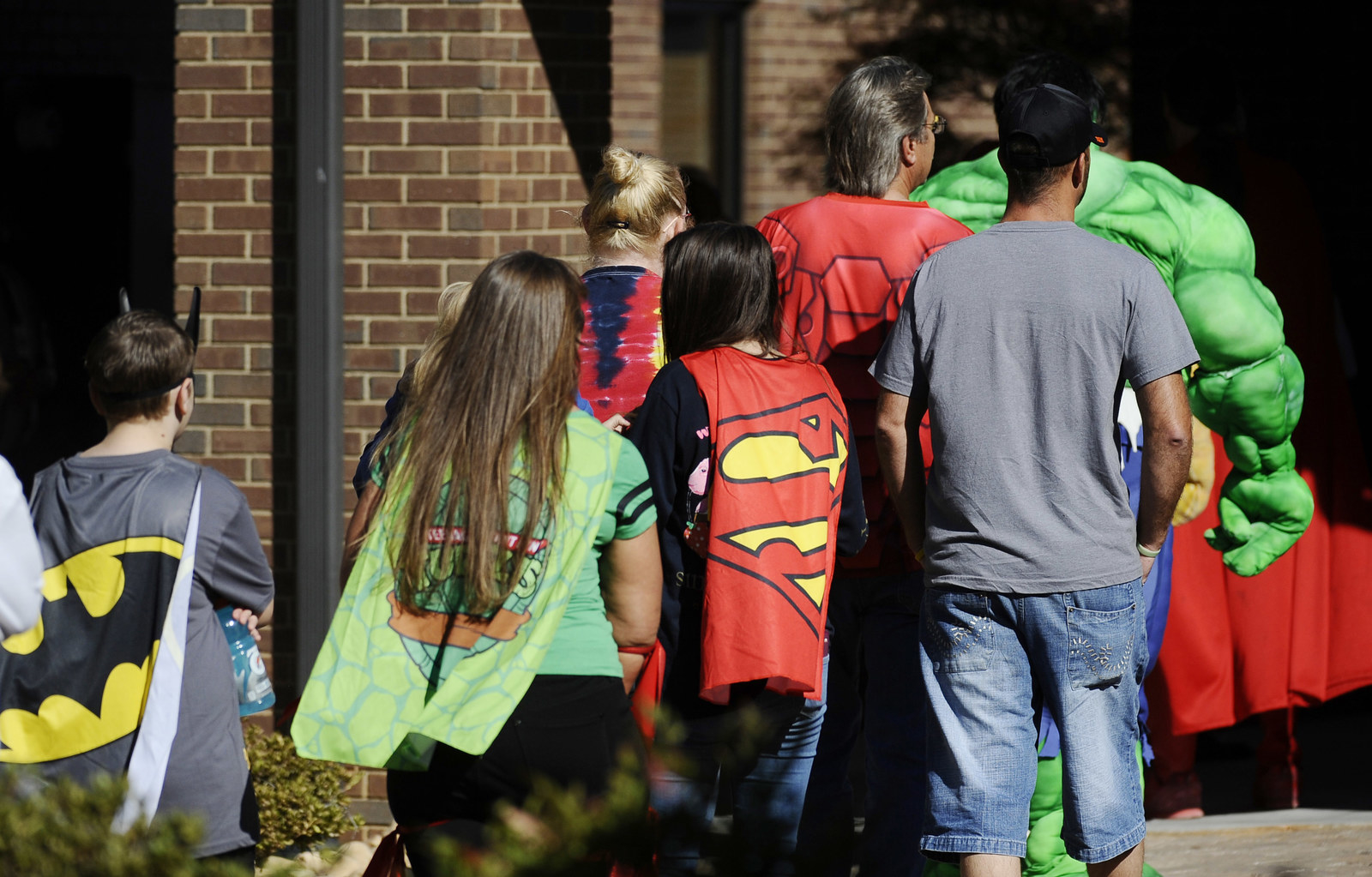 Batman himself turned up in his Batmobile.
He also gave an emotional eulogy for the little boy: "Take what you have learned from Jacob. Let it make you a better husband, a better father, a better brother, a better sister, a better everything."
Some couldn't hold in their tears at the service, including Townville Fire Chief Billy McAdams and Jacob's 12-year-old relative, Starr Henderson.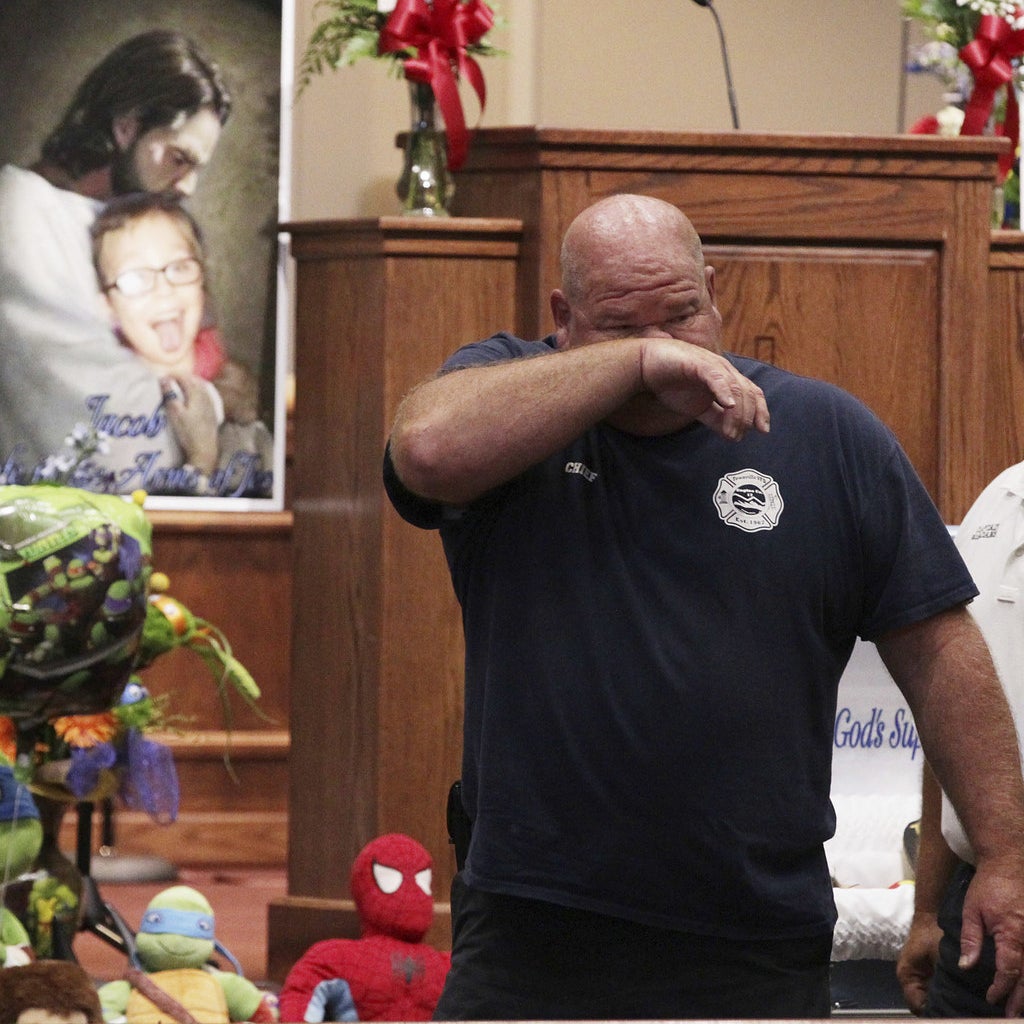 Jacob's mother, Renae Hall, was the Robin to her son's Batman.