Five U.S. airports will begin checking temperatures of passengers from Ebola-affected West African countries, the U.S. Department of Homeland Security, announced Wednesday.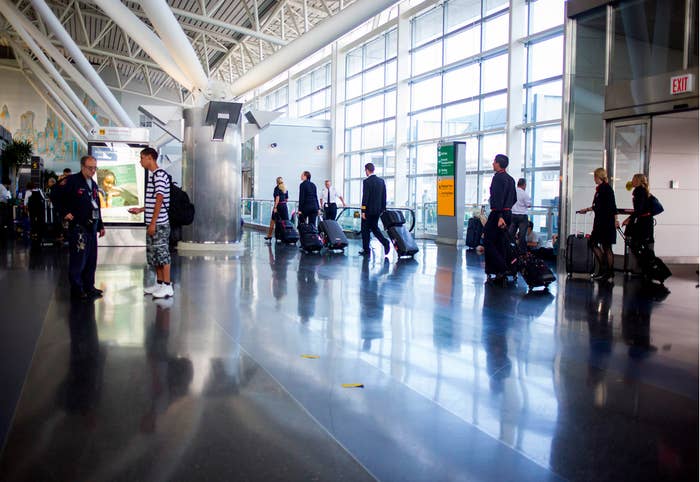 New York's John F. Kennedy International Airport will begin screening passengers on Saturday, Oct. 11.
Other airports that are set to conduct Ebola screenings next week are Washington Dulles International, Chicago O'Hare International, Hartsfield–Jackson Atlanta International Airport, and Newark Liberty International.
The screenings will be for passengers from Liberia, Sierra Leone, and Guinea, which are at the epicenter of the Ebola outbreak in West Africa.
In the 12 months ending July 2014, JFK received nearly half of all travelers from these three countries, the Dept. of Homeland Security said in a press release.
"We work to continuously increase the safety of Americans," said CDC Director Tom Frieden. "We believe these new measures will further protect the health of Americans, understanding that nothing we can do will get us to absolute zero risk until we end the Ebola epidemic in West Africa."
Trained medical staff will screen travelers from the three countries in a separate section of the airport and will take their temperature with a non-contact thermometer.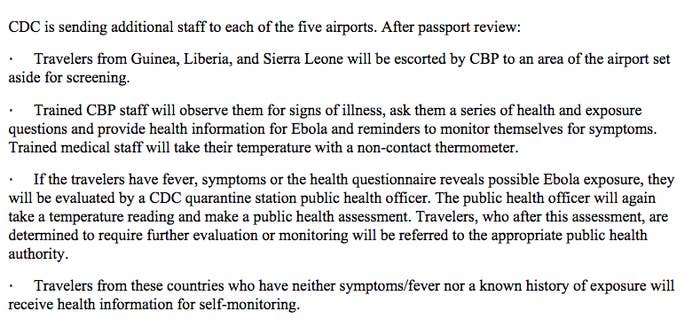 President Obama said Monday that the U.S. is planning to ramp up passenger screenings at airports following the case of the country's first Ebola patient in Dallas.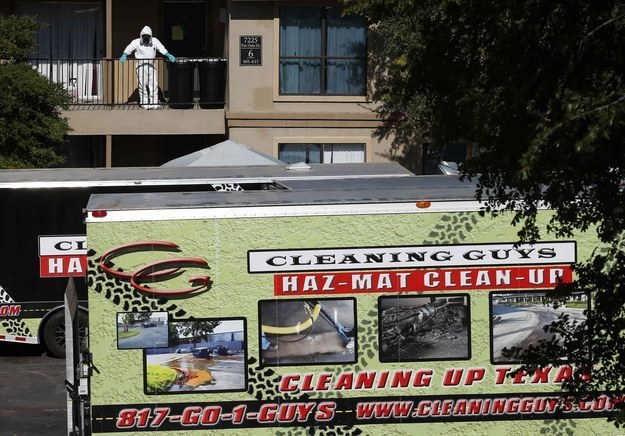 BuzzFeed News has reached out the FAA and the CDC for comment.