1.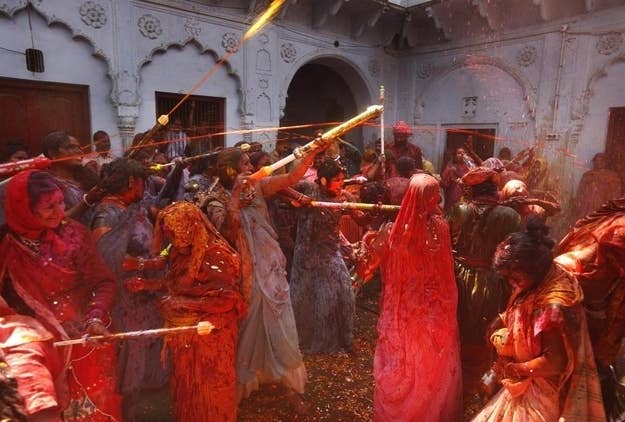 On March 14, around 1,000 Hindu widows in a north Indian town came together to celebrate Holi, the Festival of Colors, which marks the start of spring.
2.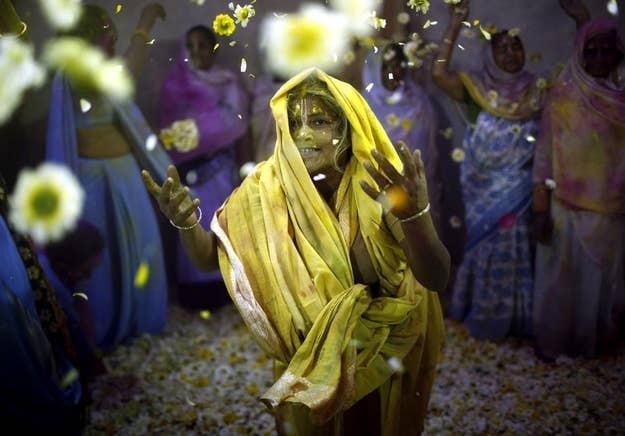 In a bold departure from Hindu tradition, which expects widows to renounce earthly pleasures and wear only white, the women indulged in festivities by throwing colored powder, water, and flower petals.
Sulabh International, an NGO, organized the celebrations for widows from six shelters in Vrindavan, a town in the north Indian state of Uttar Pradesh.
3.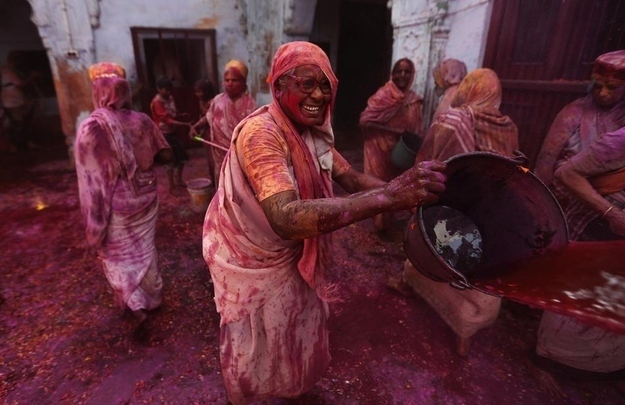 4.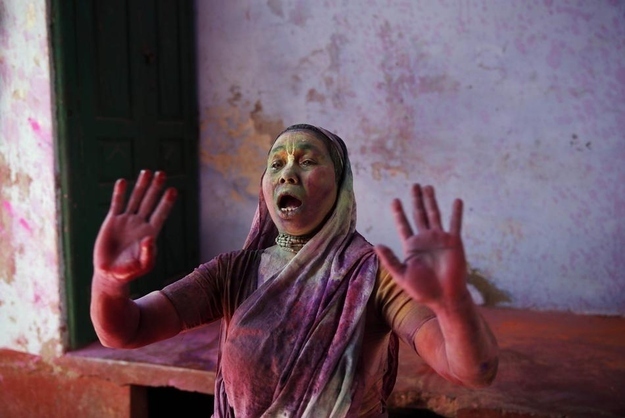 After their husbands' deaths, these women were ostracized by their families who believed they brought bad luck.
Many such widows, who were treated as social outcasts, migrated to the holy town of Vrindavan which is said to be the birthplace of the Hindu deity, Lord Krishna.
5.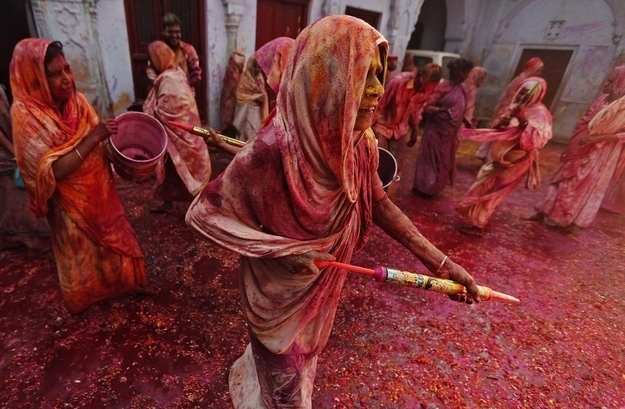 6.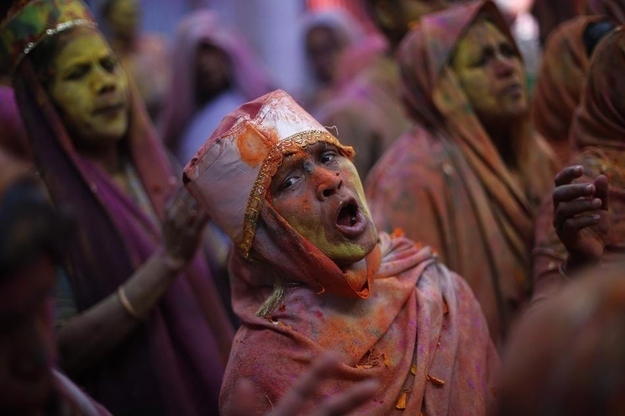 Often widowed at a young age, these women have lived destitute and marginalized lives on the streets.
After a Supreme Court directive in 2012, Sulabh International is providing the widows in Vrindavan with healthcare and a monthly allowance of $32.
7.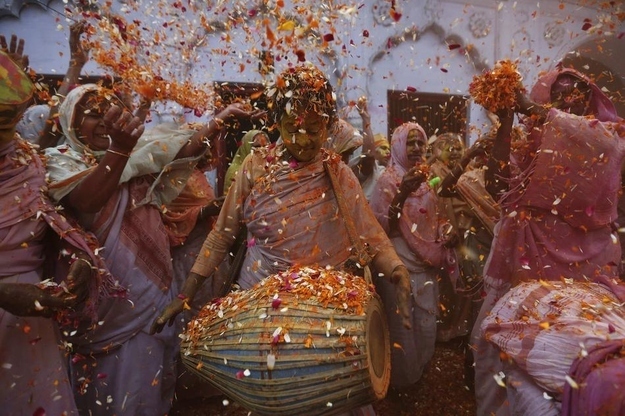 8.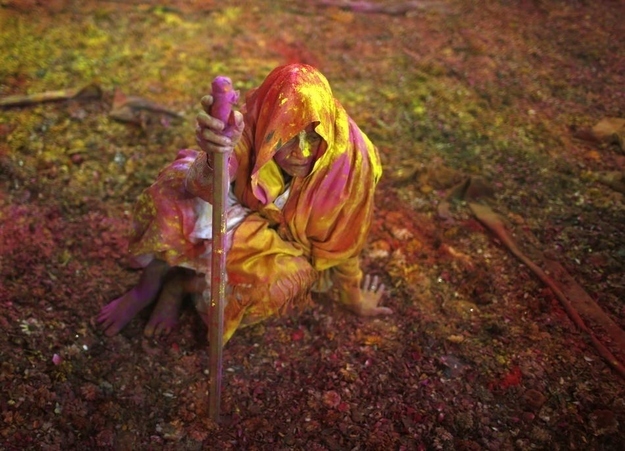 Lalita Adhikari , a 108-year-old woman from West Bengal who was widowed at the age of 20, told the Indian Express:
"I loved Holi as a kid. I played it after I got married at the age of 10. But color vanished from my life after my husband died. I was just 20. I could not wear colorful clothes, or apply lali (color) on my lips. I was shooed away from functions. Playing Holi was something I could not imagine."
9.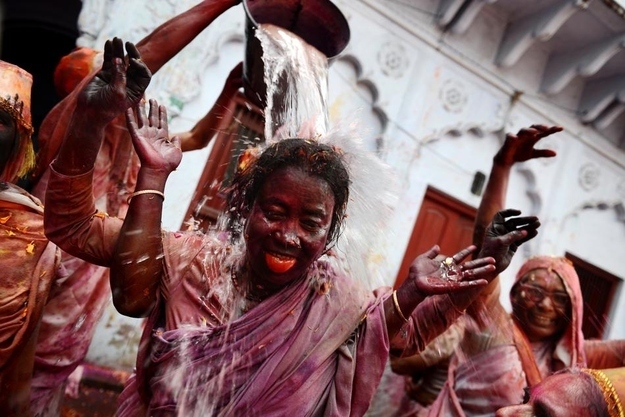 10.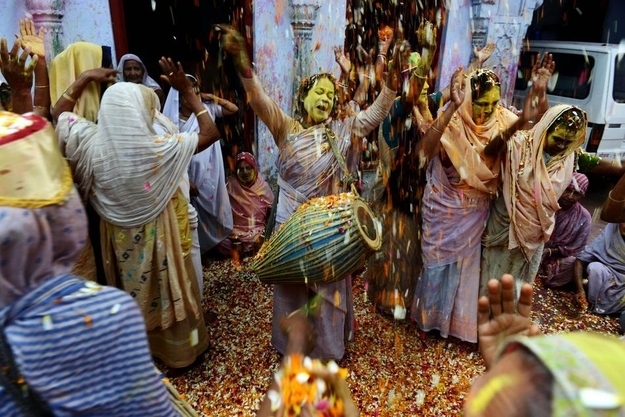 11.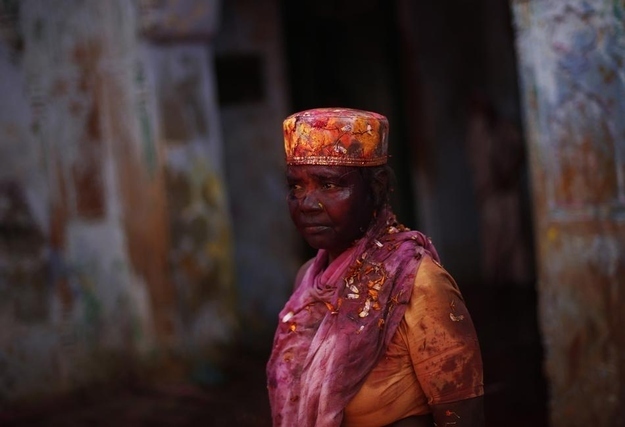 Kamla, who migrated to Vrindavan as a widow many years ago, told the Times of India, "Where will we get another occasion like this? I wish this color never comes off."
12.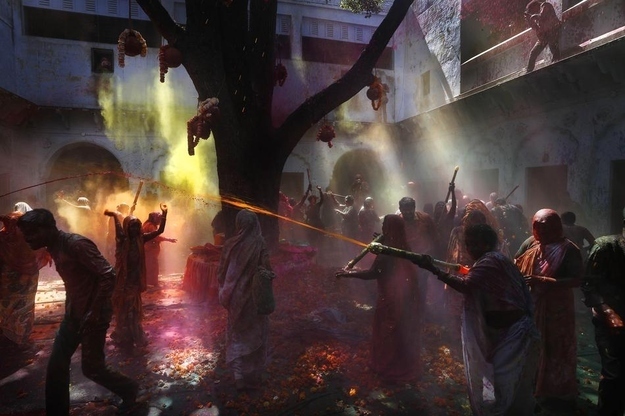 13.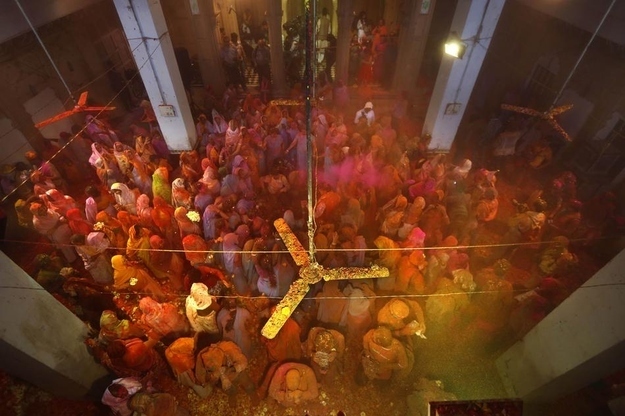 Last year, the widows celebrated Holi for the first time, sprinkling only flower petals on each other.
This year, they played Holi like the rest of the country: Throwing colored powder, shooting toy guns filled with water, and drenching each other with buckets of colored water, while singing and dancing to songs of celebration.
14.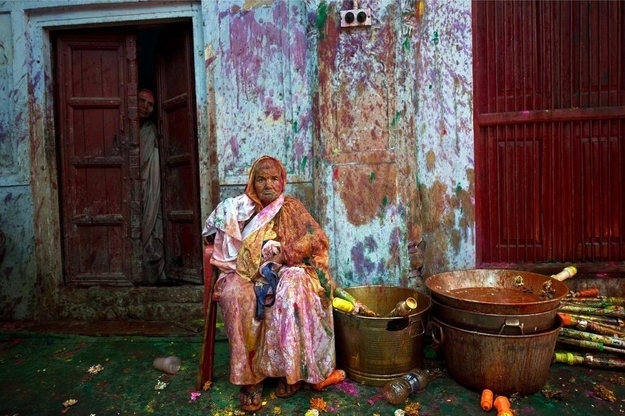 15.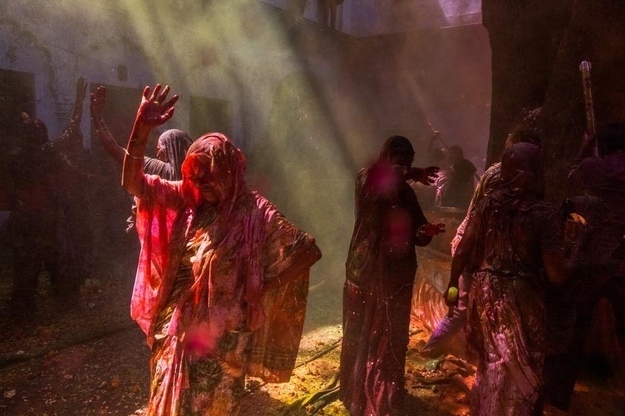 "Playing Holi is a form of protest for these women. They want to be treated as human beings and allowed to live their lives the way they want," Bindeshwari Pathak, the founder of Sulabh, told the Times of India.
16.