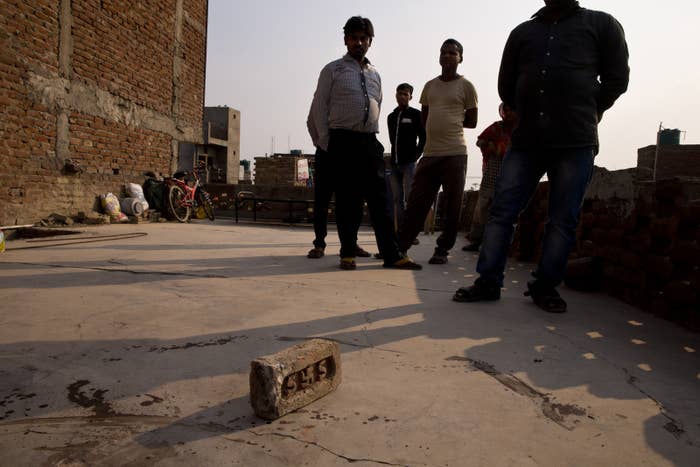 A 15-year-old girl was raped and set on fire on the rooftop of her house on Monday in a village near India's capital of New Delhi, the Associated Press reported.
The girl is fighting for her life at a Delhi hospital after sustaining 95% burn injuries, according to several Indian media reports.
Police arrested a 20-year-old man who was found with burn injuries on his hands, the AP reported. He was charged with rape and attempt to murder, among other offenses.
Between 1 a.m. and 2:30 a.m. Monday, the suspect, who lives close to the victim's family, called her to the roof of her house while her family slept in another room, police told the Times of India. He then raped her, poured kerosene on her and set her on fire before fleeing the scene, police said.

Her parents rushed to the rooftop after hearing their daughter's cries. They found her in a critical state.

"There are around 95% burns across her body," a doctor from Delhi's Safdarjung Hospital told the Indian Express. "Only the upper portion of her face and head is left, otherwise, every part of her body is charred. Our priority now is to control the infection."

"We are not sure if she will be able to survive for long, despite all medications," a hospital spokesperson told reporters.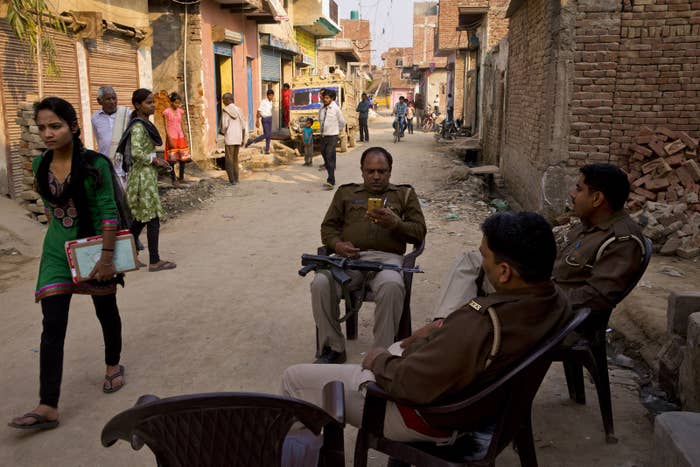 The victim's family alleged that their daughter had dropped out of school after the suspect began stalking her last year, the Indian Express reported. When he continued to stalk her, her parents asked her to stay at home.
The suspect's family told the Times of India that their son was a minor and that he had eloped with the victim almost a year ago. According to the recently passed Juvenile Justice Act, those between the ages of 16 to 18 can be tried as adults for "heinous offenses."
Women and children continue to be particularly vulnerable to sexual assault in India despite the stringent anti-rape law passed in the wake of the 2012 Delhi gang-rape of a student on a bus and increased public outcry and media coverage of reported assaults.

A bus driver and his accomplice in the northern state of Uttar Pradesh, were arrested Tuesday on charges of raping a woman who was traveling on their bus with her 14-day-old son who was later found dead.

The body of a 4-year-old girl, who had been allegedly raped and murdered, was found dumped on a roadside in Mumbai, India's financial capital, over the weekend.
A woman in the north Indian state of Haryana recently filed a complaint alleging that she was raped by seven men who were known to her.