12-Year-Old Nevada School Shooter Used Gun From Home
His parents are cooperating with authorities and may face charges.
The 12-year-old student who opened fire at Sparks Middle School in Nevada, killing a teacher and injuring two students before shooting himself, got the gun from his house, the Associated Press reported.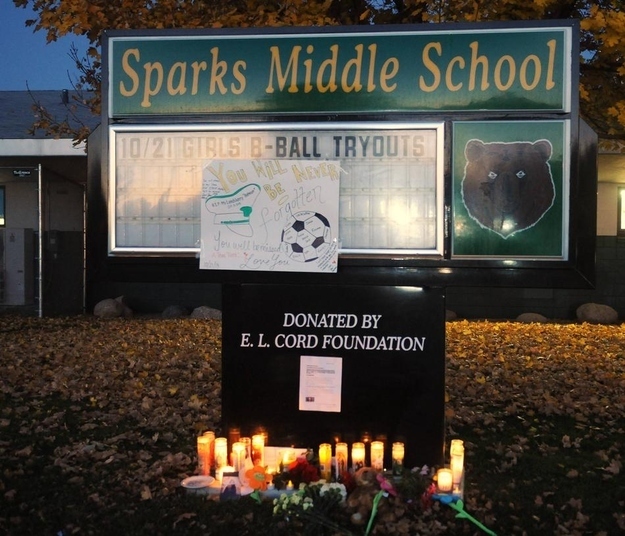 The police are determining how the student obtained the 9mm semi-automatic Ruger handgun from his house which killed Michael Landsberry, a former Marine who taught math at the school.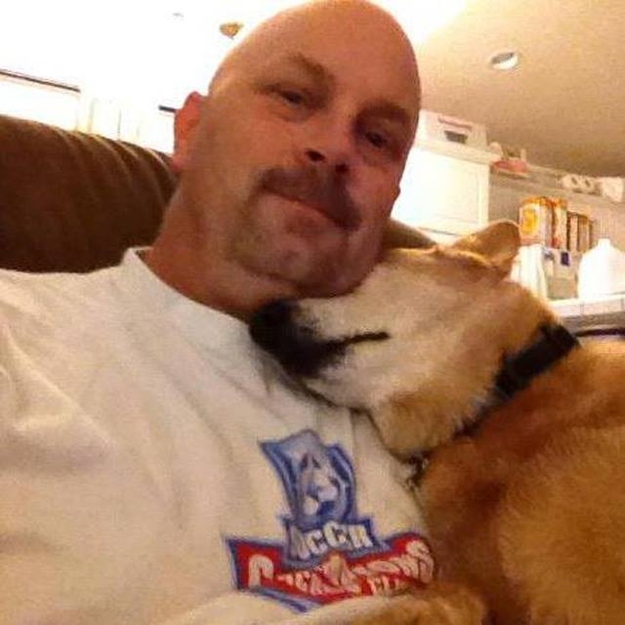 The student also shot two 12-year-old boys at the school before shooting himself in the head. The two boys are now in a stable condition.
Landsberry was fatally shot in the chest as he calmly tried to stop the boy from going on a rampage.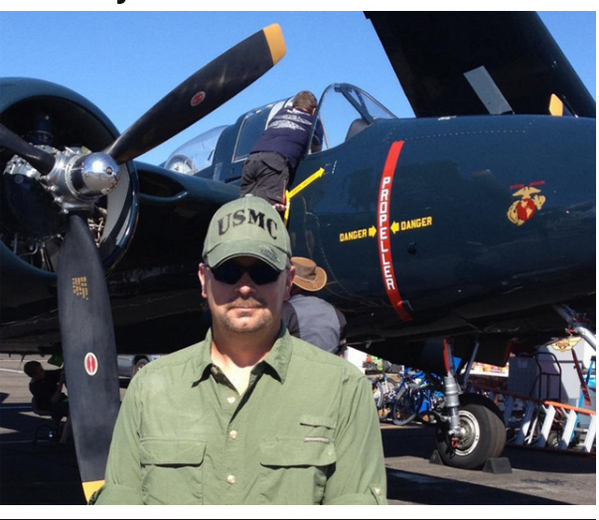 The boy opened fire outside the school building where students were getting off buses and heading to their classes before the first bell. He first shot a student in the shoulder and headed to a basketball court where Landsberry tried to stop him.
The math teacher walked calmly to the boy with his hands in the air, and asked him to hand over the weapon.
A student told NBC's Today show that Landsberry told the boy to "stop and put the gun down. Then the kid, he yelled out 'No!' Like, he was yelling at him, and he shot him."
Police also believed the shooter tried to enter the school at one point but couldn't open the door because of emergency lockdown procedures.
After killing Landsberry the boy shot another student in the abdomen before shooting himself in the head.
The seventh-grader's name is being withheld to protect his family.
Officers arrived at the scene of the shooting within three minutes of the initial 911 calls and found the shooter dead.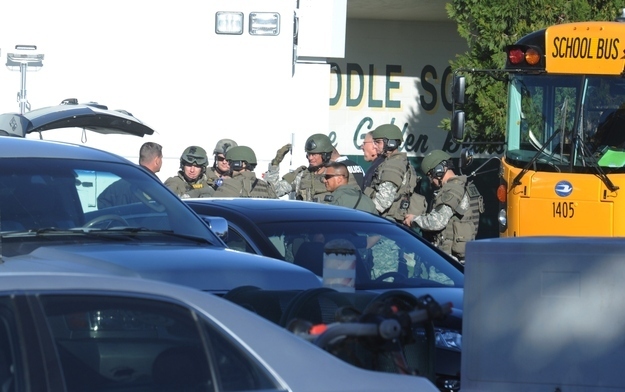 Students from the middle school and neighboring elementary school were evacuated to a high school. The middle school will remain closed for a week.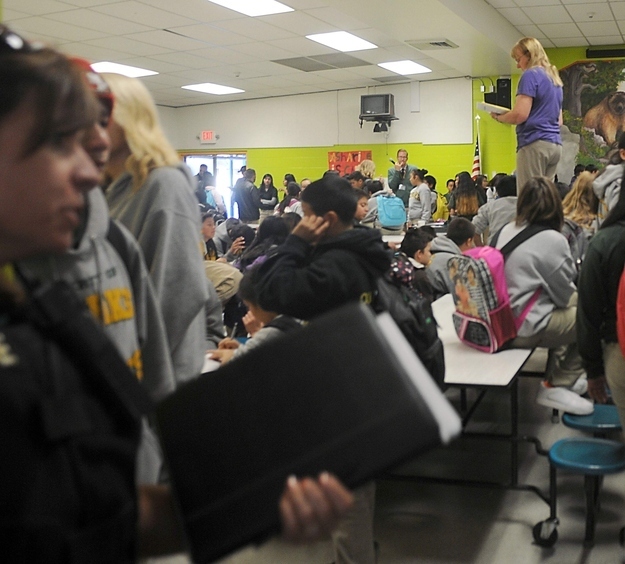 Authorities said they have interviewed 20 to 30 witnesses and are investigating prior connections between the shooter and the victims. They are yet to provide a motive for the shooting.
School and law enforcement officials praised Landsberry's valiant actions which saved students' lives. "He truly is a hero," said Washoe County School District Superintendent Pedro Martinez.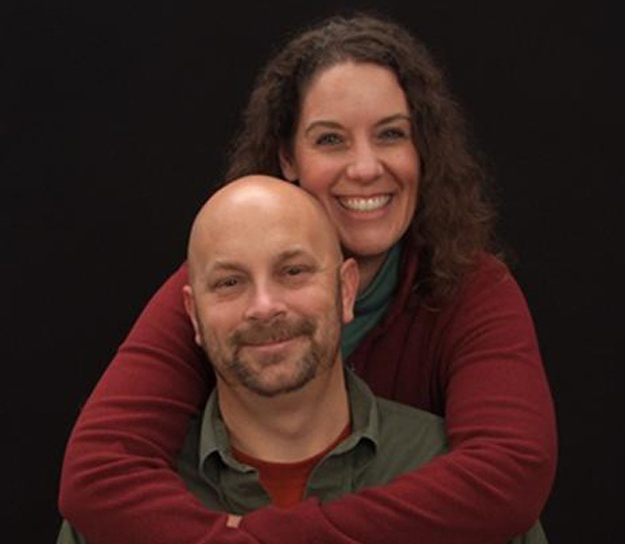 Landsberry coached many youth sports and served two tours in Afghanistan with the Nevada National Guard. He was in the Marine Corps from 1986 to 1990.