These Are The Hidden, Hilarious Easter Eggs In Spotify App Updates
Stranger than fiction? Probably.
Spotify has been secretly and silently injecting some fun into their app update copy. In fact at the bottom of almost every update they include a small little easter egg.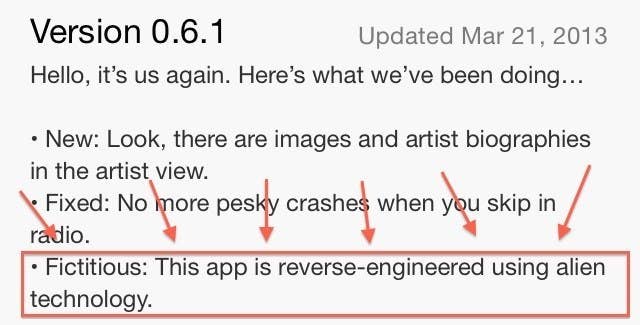 Here are some of the funniest selections:
if you want to see them all for yourselves, you can go into the "App Store" app, select the app you'd like to view. Then, on the app page, scroll all the way to the bottom and select version history. VOILA!