For The First Time, We Can Imagine Ourselves In Lead Roles
Two black actors discuss pilot season.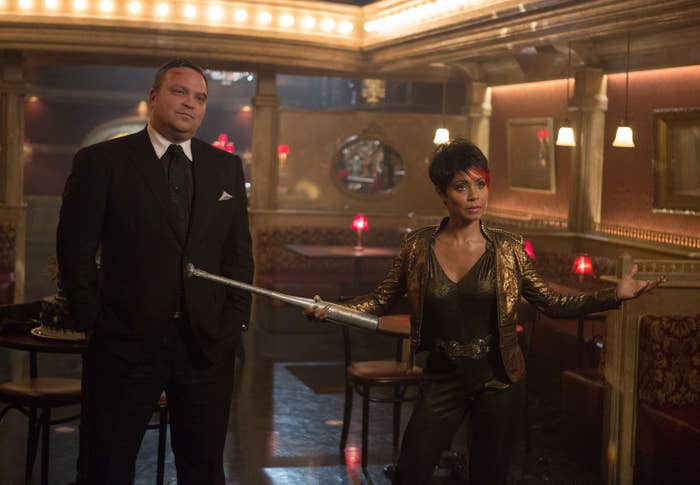 This winter and spring, up-and-coming actors will clamor for roles on television pilots that may or may not exist next fall. According to entertainment industry news site Deadline, an unprecedented number of these roles are designated for nonwhite actors, causing a "feeding frenzy" for the next Cookie (Taraji P. Henson on Empire) or Olivia Pope (Kerry Washington on Scandal). Here, Tashiana Washington and Eric West discuss the reality of pilot season as a nonwhite actor.

Tashiana Washington: OK, action.
Eric West: Action, yeah. So in light of the article on Deadline about diversity on television: How is your pilot season going? As a black actor, is it better or worse?
TW: I've definitely been going out more this year than I did last year, but pilot season is always hectic. I think I got a few more calls this year. The difference is that it's been proven that with an all-black cast, like Empire, or with a black lead, like Kerry Washington on Scandal, you can have a top-rated show with breakout numbers. Although I think that with the right project, any race can flourish. You just have to have great actors, the right script, and make it be relatable. No matter what race you are, you go through things in life that others can relate to.
EW: Do you ever feel like you can't audition for a role because it's not specified for a black actor? A few years ago, I auditioned for MTV's Eye Candy, they had me audition for the lead. I remember reading the script and seeing a supporting role that was an African-American character named Tyrone. I called my agent saying, I think I should also audition for Tyrone because maybe the network wouldn't want to cast an African-American lead in addition to the supporting character...
TW: I auditioned for something a few months ago and in the description it said blonde hair, blue eyes. So I called my agent and said, "Hey did I get the wrong role?" He said they had decided that the project was going to be more "ethnic," for lack of a better word. And there have been times when I have seen "submit to all ethnicities" in the description. That's great, but more than likely whoever gets the role is going to look nothing like me. I always check up on a project to see who got it, to see if I was working in right direction or if I just totally missed it. Most of the time, it goes to women who look nothing like me. It's a little discouraging. As an actor, period, I have to work on my craft so that I bring something special to the role that nobody else did, so the casting directors don't see color.
EW: That's how I feel too. Even when it's everyone fighting for the role, I have to step up my game. It might not even be based on me being African-American. It might be that I just have to be a better actor no matter what. If a show casts, maybe, 10 people, usually there's one role for an African-American person. So it's us going against each other, the same 20 to 30 African-American faces fighting for one role.
TW: But I am looking forward to seeing more of us. Growing up I feel like there was only one top black actress that I could look up to at a time. Now we have two, Taraji P. Henson and Kerry Washington. I'm trying to make it three!
EW: I sometimes wonder: Because we're finally getting a chance to shine, through Empire, Scandal, How to Get Away With Murder, do you think networks are just going to take any project with African-American actors?
TW: Definitely not. Aside from having black leads, you have a really strong project, great writing, and support from your network. Because you're black, you have to have good material, you have to be top-tier, you have to have Emmy-winning performances. You can't come with a mediocre show and mediocre ratings.
EW: Yeah. Especially in the face of mainstream America, who isn't always familiar with African-American culture.
TW: Have you seen a difference this pilot season?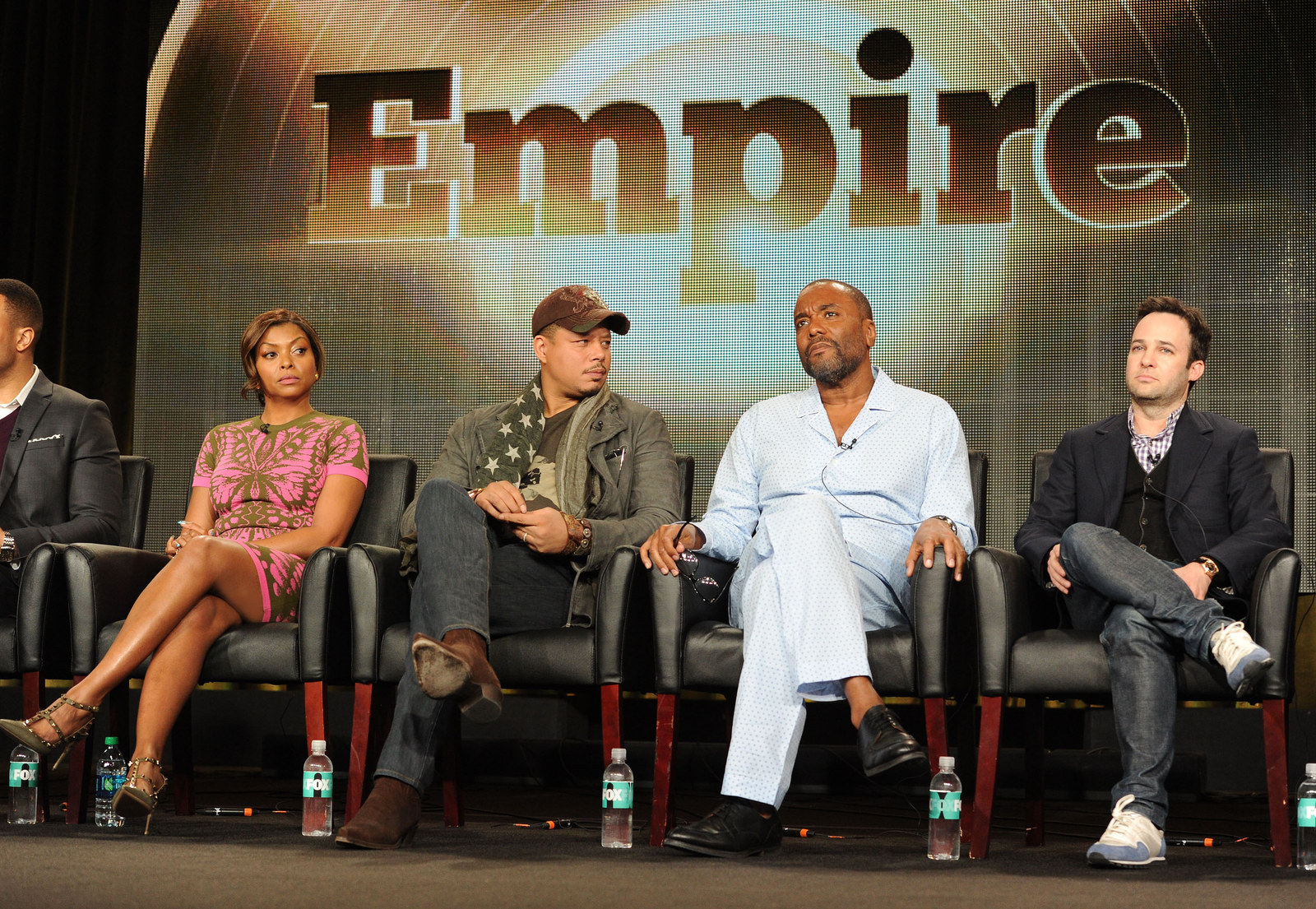 EW: I've auditioned for Empire…I don't know how many times now. I've been out a lot. I think it's gotten better, but I had this talk with my agent, maybe two to three weeks ago, about the articles talking about the amount of jobs there are for African-American actors. He made something clear to me, that a lot of the jobs are nonunion jobs. So there's a very small budget for already working actors who might be a little more successful, who don't even have a chance at those projects. But I've gone out a lot more. People are starting to see that you can run a successful network on more than just what people think is typical, mainstream america. There's more than just Friends.
TW: Even though I love Friends!
EW: I love Friends too!
TW: The shows on the OWN Network are doing really well too, The Haves and the Have Nots, If Loving You Is Wrong...
EW: Being Mary Jane...I'm starting to not feel like I'm constantly talking about the hood. African-American life is complex. It's more than what you see on the news. It's great that we're able to see something like Empire, which is starting from the bottom and now…
TW: ...we're here?
EW: I didn't want to do that.
TW: I know, I'm sorry.
But there was a time not so long ago, in the '90s, when we had a lot of black shows — Girlfriends, The Parkers, Half and Half, The Cosby Show, Family Matters, even Moesha— that had a broad range of roles for black actors, and stories that resonated with me. We lost it somehow, and there was a long time where we didn't have any black shows.
I don't know how it is from a writer's perspective, but I think it might be hard to build a great black show. 50 Cent, comparing his movie, Get Rich or Die Trying, to Eminem's movie, 8 Mile, said he felt like he would have gotten a different audience if he'd had a Caucasian co-star. I wouldn't consider Scandal a black show, by the way; the cast is predominantly white.
Networks probably need to hire more black writers. I think people of other races try to identify where they can't identify. I think they need someone who can help them come up with a great story. It's more natural to write things that are similar to what you've experienced in your life.
Have you ever auditioned for a role and had it go to an actor of a different race?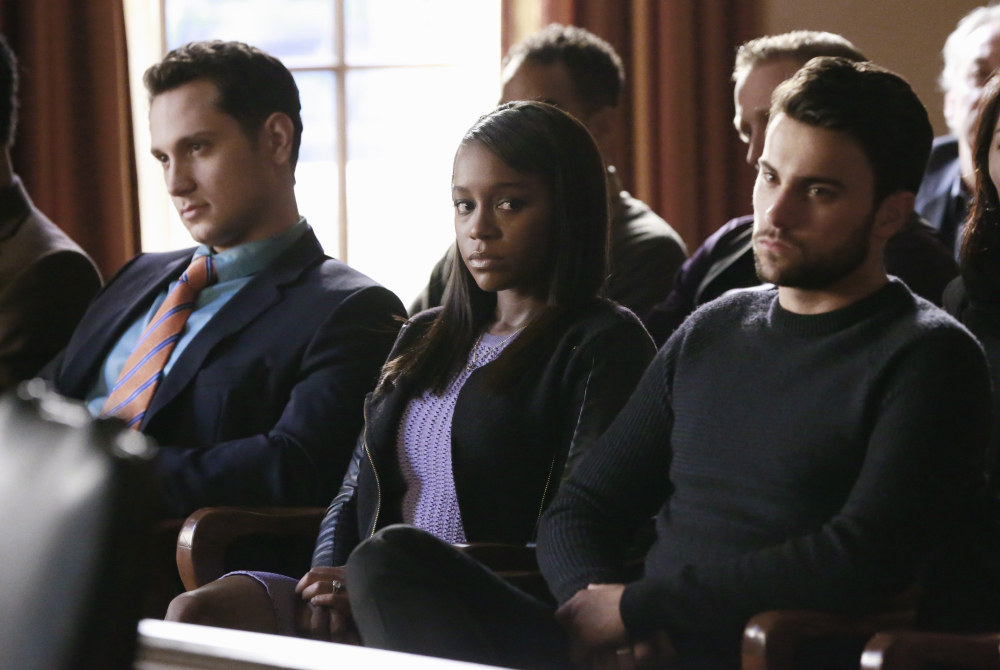 EW: Yes, and recently. It was a very popular television show. The role went to my friend, which…you always want it to be you or your friend, regardless of the race situation. I just watched the episode. He's Caucasian. He did a great job, and I was like, "Dude, that was you." I can't see anyone else because he played it so well. I wasn't like, was it because I'm black? No, he did a great job.
TW: You can't just pull the race card, period. I think there are times when people just think that certain look might be better for a project. They do that typecasting in predominantly black television too! Sometimes it just goes to the person who looks more like the character; aesthetics rather than talent.
EW: But sometimes, when you're reading the script and you're going for a role written for any color and you see an African-American character, you naturally want to audition for it. Just because you don't want to have wonder if you didn't get a job for the reason of your race. It's a comfort zone, knowing something could be you versus that open space where it could be a Caucasian actor, a Latino actor, a black actor.
TW: There have been times when I was the only black woman at callbacks. The other actors were looking at me like, What is she doing here? And I was looking at them like, Am I in the right place?
The main thing is just to challenge yourself to be such an incredible talent so that when you go in an audition you are colorless. Give such a mesmerizing performance that they're like, You got it.
EW: And, regardless of your race, you're in a business where you have to be picked apart at all times. But I think we're definitely making progress and we're definitely going to open doors for the kids behind us, who maybe won't have to have this conversation about race on TV in 2025. They'll just say, "That's an amazing performance from an actress who happens to be black."
TW: Without the second part!
EW: Do you feel like the tide has turned for us as actors in this game?
TW: A lot of attention is on the issue of diversity now, but I don't feel like I have more of an advantage going into auditions. It should have always been this way!
Plus we're not in the room with producers, talking to the casting directors. The only thing we see is the email in the inbox, "These are your appointments, go do your best." And even if you book and shoot the pilot, it may not even be picked up. So at this stage, we're not going to see a huge impact. Maybe in five years, if there's a growth of ethnic shows, and they continue to flourish, then we'll see the change. I have auditioned to play the wife or girlfriend of a caucasian male recently. That's new to me. Maybe there is more faith that I can play a lead in a series or a movie.
EW: Yeah, if I were to audition for Eye Candy now, I probably wouldn't have feared going for that lead. Maybe because of Scandal and How to Get Away With Murder, I feel like I can take on that lead role and not worry that I might not get it because I'm black.
Nominated for the 2015 Shorty Award Actor of the Year, Eric West has appeared in "The Miraculous Year," starring Academy Award winner Susan Sarandon, and MTV's sketch comedy "Hey Girl."

Contact Eric West at ewest1982@gmail.com.