Obama Says It's "Insurmountable" To Monitor Private Social Media Messages Of Potential Attackers
"We have to recognize that no government has the capacity to detect every post on social media."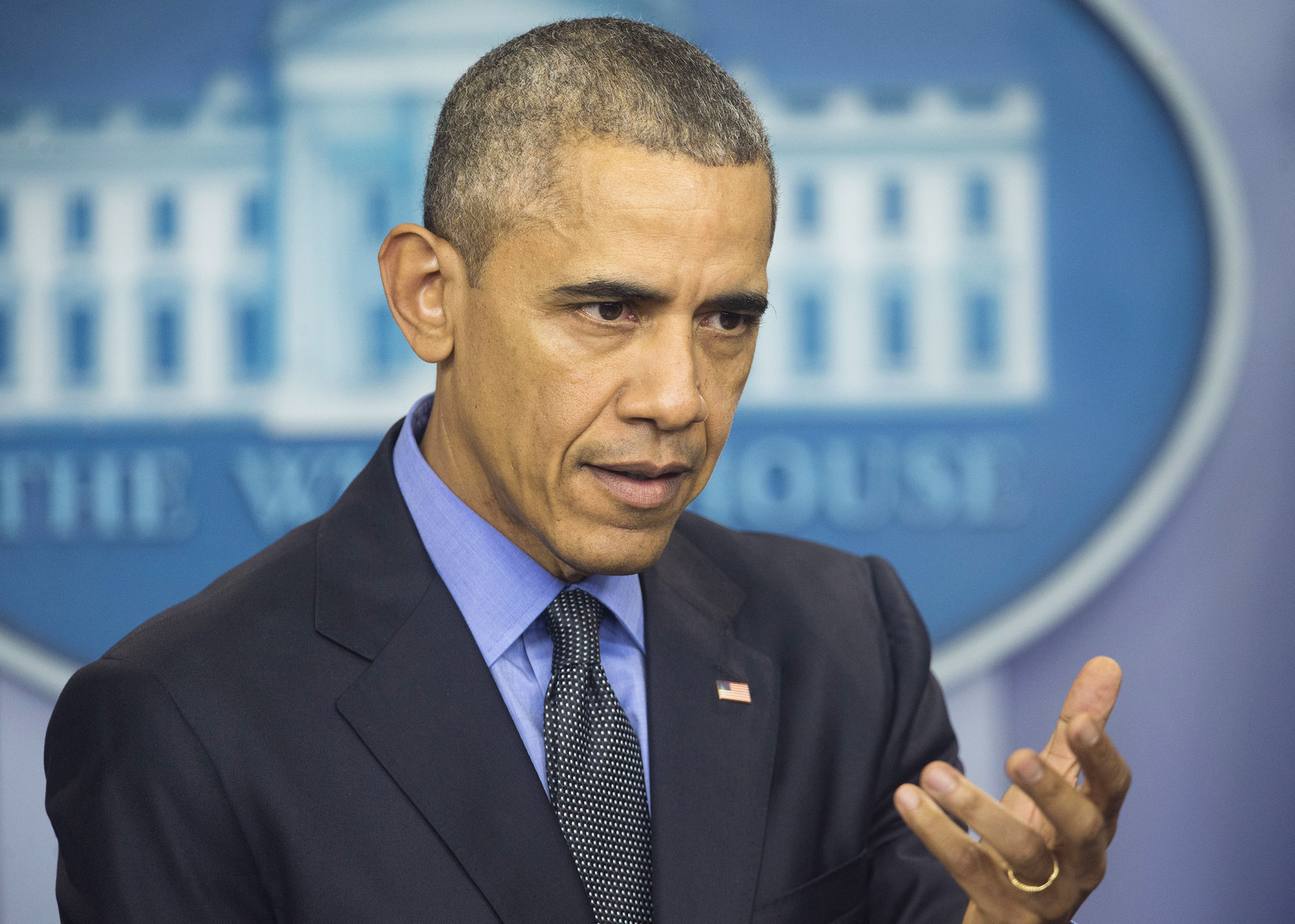 President Obama said Friday that it is virtually impossible to monitor private social media messages by people who might want to commit acts of violence in America.

"If it's not posted publicly, then there's going to be feasibility issues that are going to be insurmountable at some level," Obama said in his end-of-the-year news conference.
His comments came after the New York Times corrected an article that initially said U.S. officials missed public social media posts from the San Bernardino shooters during the visa screening process. That was "garbled," Obama said without directly referencing the article. The FBI said that the shooters exchanged private messages about jihad years before the attacks.
Obama said these "lone wolf plots" are difficult for intelligence agencies to detect because private communications on social media sites or applications are challenging to monitor.
He said the issue also "raises questions about our values."
"Keep in mind it was only a couple years ago where we were having a major debate about whether government was becoming too much like Big Brother," he said. "I think overall we've struck the right balance to make sure U.S. citizen's privacy is preserved and make sure there is oversight as far what our intelligence agencies do."
Obama also said he's "never been more optimistic about a year ahead than I am right now."
He pointed to a Senate bill sponsored by Sen. Chuck Grassley (R-Iowa) which reforms sentencing on nonviolent drug offenders among other things.
Obama lauded these "sincere negotiations and efforts by Democrats and Republicans to create a criminal justice system that is more fair, more even-handed, more proportionate and that is smarter about how we reduce crime."
On Friday, the White House also announced Obama had commuted 95 people charged with nonviolent drug offenses and pardoned two people charged with nonviolent crimes.

Obama said "where there is an opportunity" to reform the criminal justice system, "I'm going to take it."