In business and now in government, President Trump has a record for rewarding one thing: loyalty.
Besides his immediate family, Trump has a core group of aides inside and outside the White House whom he trusts. Some have been by his side for as long as four decades, others are newer additions, and many more have been kicked out over the years.
Trump took some of his most loyal employees with him to the White House: Keith Schiller, Hope Hicks, and Dan Scavino now all have official roles in the administration. Trump's personal lawyer, Michael Cohen, a key member of the inner circle, is also now well-known. But there are several other characters close to the president who remain outside Washington, occupying a crucial space in Trump's overlapping worlds of business and politics, especially since the president has spent at least 30 percent of his time in office so far at one of his properties.
From top executives at the Trump Organization who have climbed the ranks over the years, to newer associates at his private clubs who are now raising their profiles at Mar-a-Lago and Bedminster, there is a constantly evolving group of Trump aides who don't work for the government but are still closely aligned with the president, wielding influence away from DC's spotlight.
BuzzFeed News spoke with half a dozen current and former Trump employees to get a sense of who matters most in Trump's outsider orbit. With Trump now in Bedminster for a planned extended vacation, here are some of the people who might have his ear.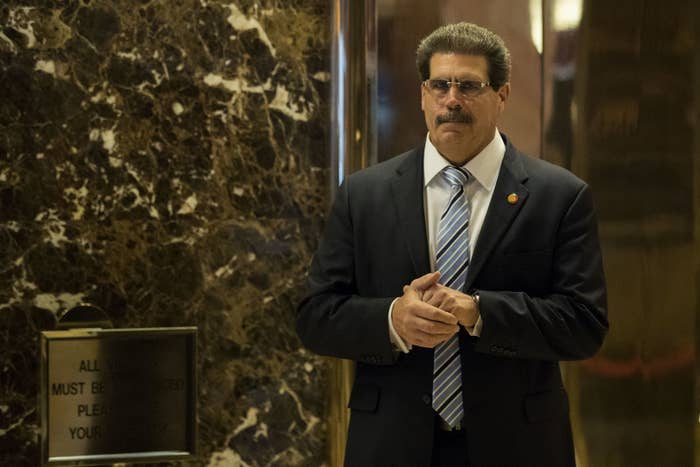 Matthew Calamari: Calamari is at the center of Trump's inner circle and one of his most loyal aides. He now serves as chief operating officer of Trump Properties and has worked for Trump for 35 years. Calamari, a former college linebacker who maintains a thick mustache, can be spotted lurking in the background of Trump photographs over the years. The president fondly refers to him as "Matty."
Calamari first got Trump's attention while working security at the 1981 U.S. Open, where he thoroughly impressed Trump by ejecting hecklers seated nearby. Trump hired him as a bodyguard, and he has worked for the now-president ever since. According to a 1993 biography of Trump, Calamari repeatedly responded "Yes, sir" when Trump asked him,"Would you kill for me, Matty?"
Those who have worked for Trump over the years have been stunned by Calamari's rise and describe him as the ultimate example of how Trump rewards loyalty. "He's incredibly loyal," said a source who knows Calamari. "He also knows where the bodies are buried."
Matthew Calamari, Jr: Calamari's son has followed in his father's footsteps, making his way into Trump's circle through security work. His official title, according to his LinkedIn page, is "corporate director of security" for Trump Organization.
Rhona Graff: Graff, a longtime assistant, is known widely as Trump's "gatekeeper." She reportedly stills connects Trump's friends and advisers — who don't want to go through the White House — with the president. Graff is now a senior vice president at Trump Organization and appeared in a few episodes of "The Apprentice."
Graff did not respond to BuzzFeed News' questions about what role she plays now in connecting the president to his friends and advisers.
Graff's influence with the president was raised in emails sent to Donald Trump Jr. about setting up a meeting with a Russian lawyer that is now being scrutinized by federal investigators."I can also send this info to your father via Rhona, but it is ultrasensitive so wanted to send to you first," Rob Goldstone, a music publicist, wrote to Trump Jr., promising opposition research against Hillary Clinton.
Allen Weisselberg: Weisselberg, who had worked for Trump's father Fred Trump, now serves chief financial officer for Trump Organization. Over the years, he's held several different key positions' within Trump's world, including serving as vice president of Trump's Atlantic City casino, as a board member of the Miss Universe pageant and treasurer of the Donald J. Trump Foundation.
In a Wall Street Journal profile of Weisselberg — headlined "Donald Trump's Loyal Numbers Man" — a former Trump Organization employee joked about the Trump-Weisselberg relationship: "If Donald had a cold, he [Allen] would sneeze."
Andy Weiss: Weiss served as executive vice president for construction and development at the Trump Organization and worked with Trump for 36 years. He recently moved over to work with Trump's son-in-law Jared Kushner's family, choosing to stay within the Trump orbit.
"Departed from The Trump Organization and moving on to work with the expanded family, working with the Kushners, CIM, and LIVWRK on a great new project in DUMBO," Weiss says on his LinkedIn page. "The fun continues."
In a 2008 article in Crain's Chicago Business, Weiss, a Romanian immigrant, was described as Trump's "right-hand man." Asked about working with Trump, Weiss responded: "I'm not very much like Donald. I'm a detail-oriented guy. He's big-picture. I think that's why it works. I get the job done and let him enjoy the leadership and limelight."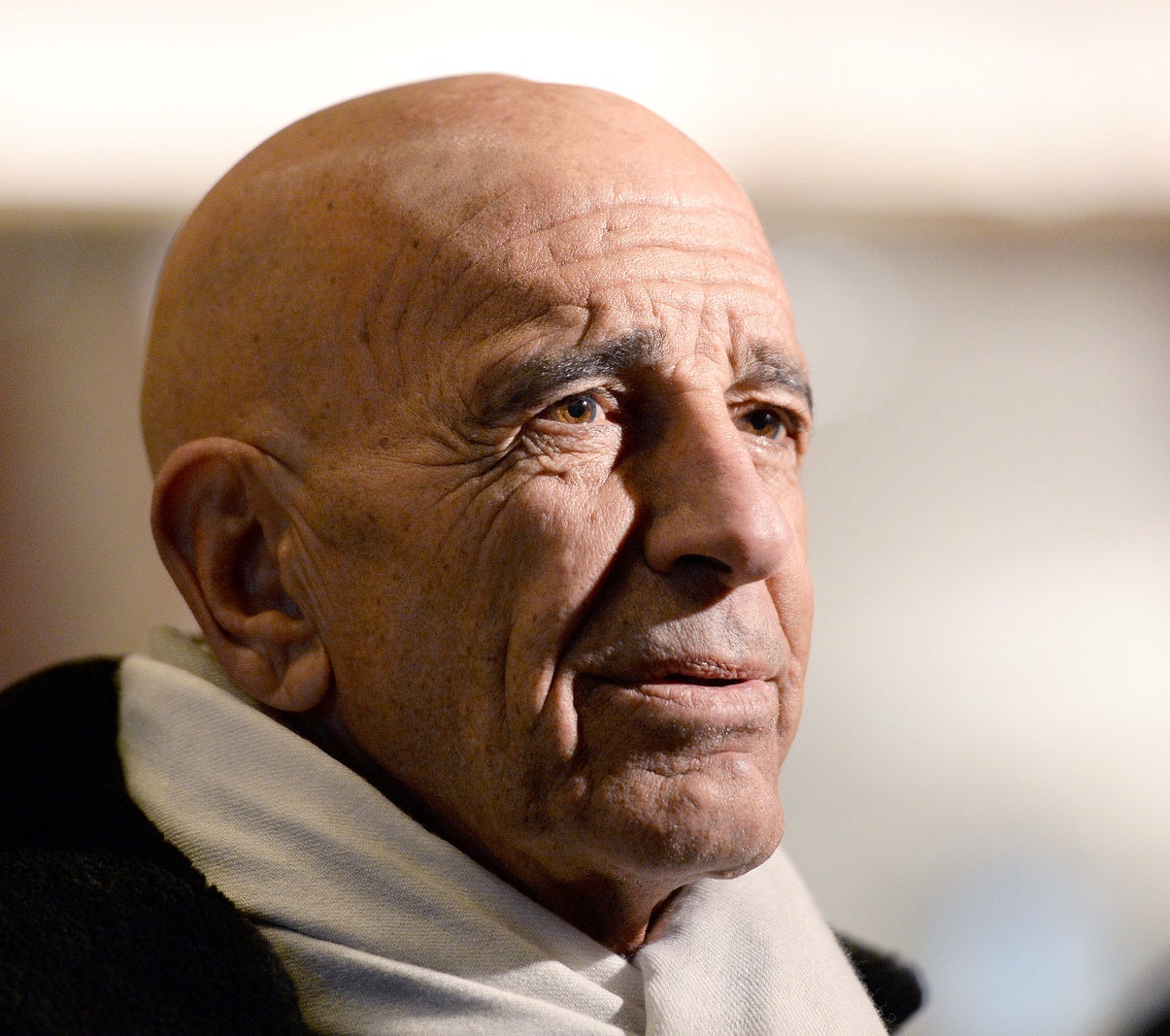 Tom Barrack: Barrack, a real estate billionaire and adviser to Trump, is better known than some of the other names in Trump's outsider circle. He was actively involved in Trump's bid for the White House last year, including by starting a super PAC, which raised more than $22 million, on behalf of Trump. He went on to head the president's inaugural committee after the election. Behind-the-scenes, Barrack has played a role in getting skeptical Republicans and businessmen on board with Trump.
Barrack spoke at the Republican National Committee last year just before Ivanka Trump and Donald Trump himself — highlighting his importance in Trump's circle. In his winding speech, he praised Trump as a loyal friend and shrewd deal-maker. "He played me like Steinway piano," he said of his early interactions with Trump.
Barrack is the founder of Colony Starwood Homes, a rental-housing company that has received complaints from tenants about poor conditions and increasing rents. Barrack left the company in June.
Lynne Patton: Patton, a longtime Trump family associate, served as vice president for the Eric Trump Foundation. She created an emotional video during the campaign, pushing back on accusations of racism and sexism against Trump and she stressed her experience with Trump's family as a black, female executive. Patton, who helped plan Eric Trump's wedding, also spoke at the RNC in Cleveland.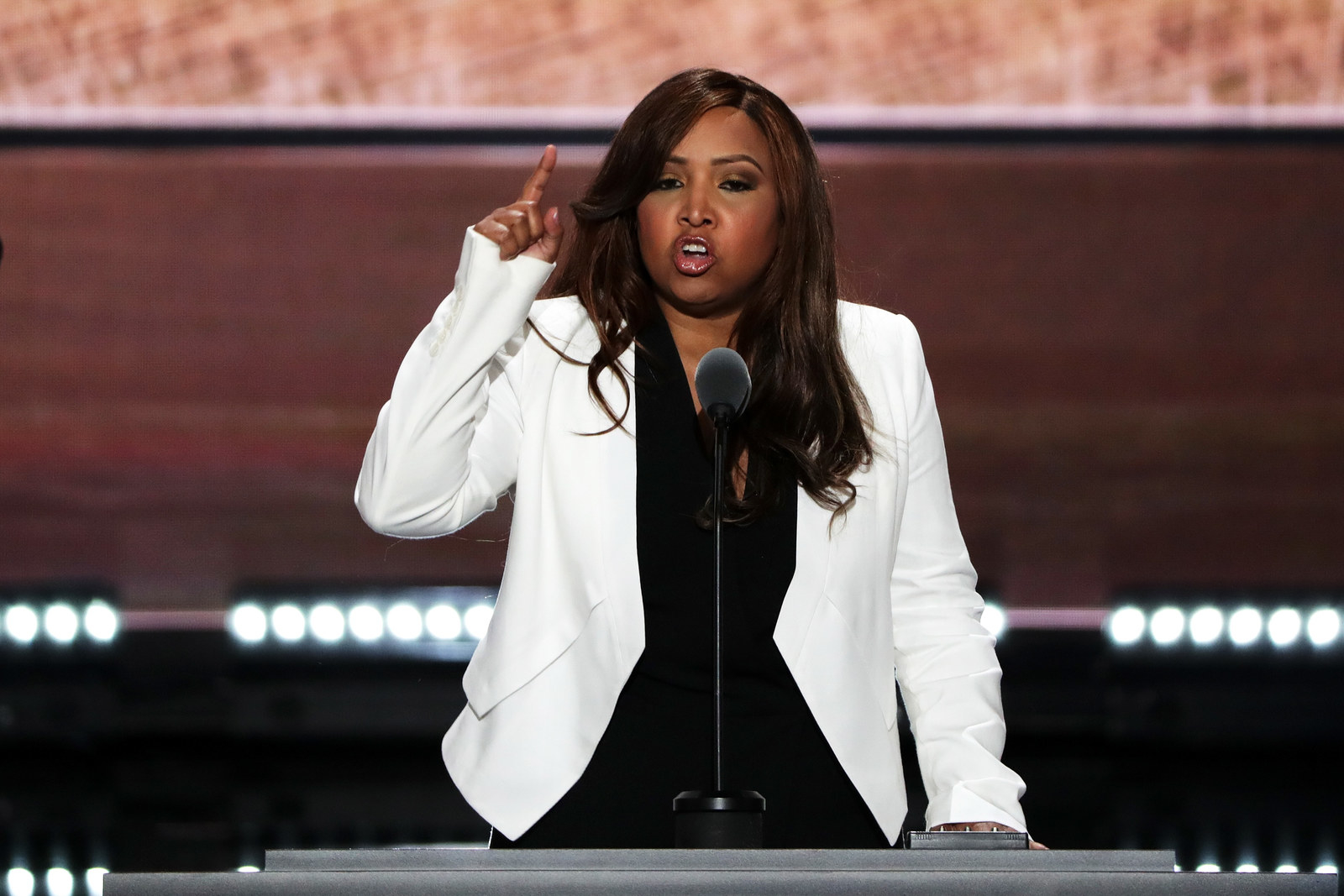 She recently came under fire after the Trump administration named her head of the Department of Housing and Urban Development's New York and New Jersey office. The New York Daily News dubbed her "The Wedding Scammer," chiefly criticizing Patton for her lack of experience on housing policy.
But in an interview with The New York Times, Patton asked for a chance to prove herself to critics, whom she said are attacking her because of her relationship with the Trump family. "I am close to the Trump family. I am loyal to the Trump family, and they are trying to embarrass the Trump family any chance they get," Patton said. "Had I represented a different administration, my narrative likely would have been that I rose through the rank and file in one of the most successful companies in the world from assistant to senior executive and was subsequently handpicked by the president of the United States."
Meredith McIver: McIver, a longtime ghostwriter and Trump family friend, took the blame when Melania Trump was accused of plagiarizing a Michelle Obama speech at the Republican National Committee. She has called herself an "in-house staff writer" for Trump Organization. She's had an office at Trump Tower, and sources say she grew close to the Trump family over years and maintains a good relationship with them. She also co-wrote books with Trump.
David Schutzenhofer, general manager and COO of Trump's Bedminster golf glub, and Mickie Gallagher, the manager of the golf club: Schutzenhofer and Gallagher have become bigger players in Trump's world with the president's frequent visits to the Bedminster club. Trump put his cabinet together and interviewed candidates at the club during the post-election transition, and he has spent 14 days there as president, ahead of his planned extended August trip.
Trump thoroughly praised Schutzenhofer and Gallagher at a gathering of the club's members last November after the election, according to audio leaked to Politico. "He's going into the Oval Office, right?," Trump said of Schutzenhofer, who he brought on to help decorate the Oval Office. " And you are going to make it beautiful," Trump said. He also described Gallagher as "central casting," a high compliment Trump has bestowed on cabinet secretary picks. "Mickie has been great," he added, going on to jokingly ask his members: "Are you happy with Mickie? Do we want to keep him?"
Bernd Lembcke, general manager at Mar-a-Lago, and Heather Rinkus, the guest reception manager at Mar-a-Lago: Lembcke's profile rose immediately after Trump took office because of his frequent weekend visits to Mar-a-Lago, which the president dubbed the "Winter White House." The president spent 25 days at Mar-a-Lago in his first winter in office, when the club played host to world leaders and top government officials. At the same time, interest in memberships to the club continued to grow even after it doubled its initiation fee.
Meanwhile, Rinkus, according to sources, became the go-to Mar-a-Lago employee for the White House to coordinate the president's visits, and she earned the informal title of "house mother." Although Rinkus is not a federal employee, she was given a White House email and phone to help with advance and logistics for Trump's visit to Italy for the G-7 Summit — a sign of her growing importance in Trump's circle of loyalists, despite having worked for him for only two years.