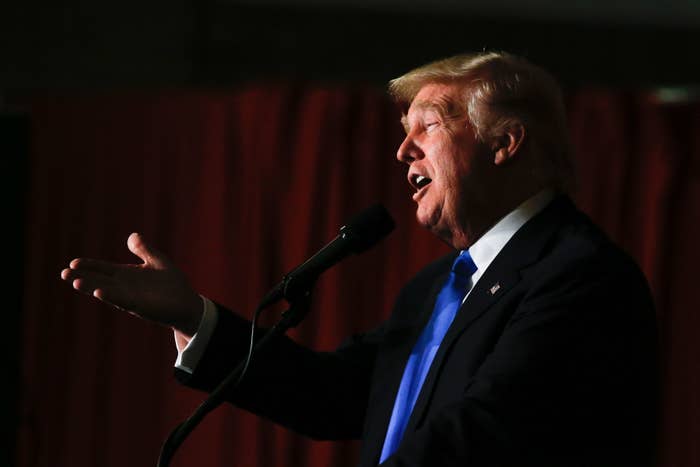 WASHINGTON — The National Rifle Association has invited some members of Congress to discuss Second Amendment issues with Donald Trump in a "small round table discussion" next week, according to an invitation obtained by BuzzFeed News.
"America is at a critical point in our nation's history," says the invitation from Chris Cox, executive director of the group's Institute for Legislative Action. "It's no exaggeration to say that the freedoms we enjoy are at stake in this year's election."
The discussion will focus on "hunting and related issues in the sportsmen's community." It will take place at the Capitol Hill Club on the afternoon of May 25.
The meeting will follow the NRA's annual meeting in Kentucky this week. Trump is expected to address NRA supporters in Louisville Friday.
Trump and his aides have been meeting with members and Hill staff in recent weeks to "alleviate" any concerns about his policy proposals and rhetoric now that he is the presumptive nominee. The Queens native often notes that he has a concealed carry permit, but in the 2000s, often struck a significantly more gun-control-friendly tone than he does now.
The NRA did not immediately respond to confirm the scheduled meeting.