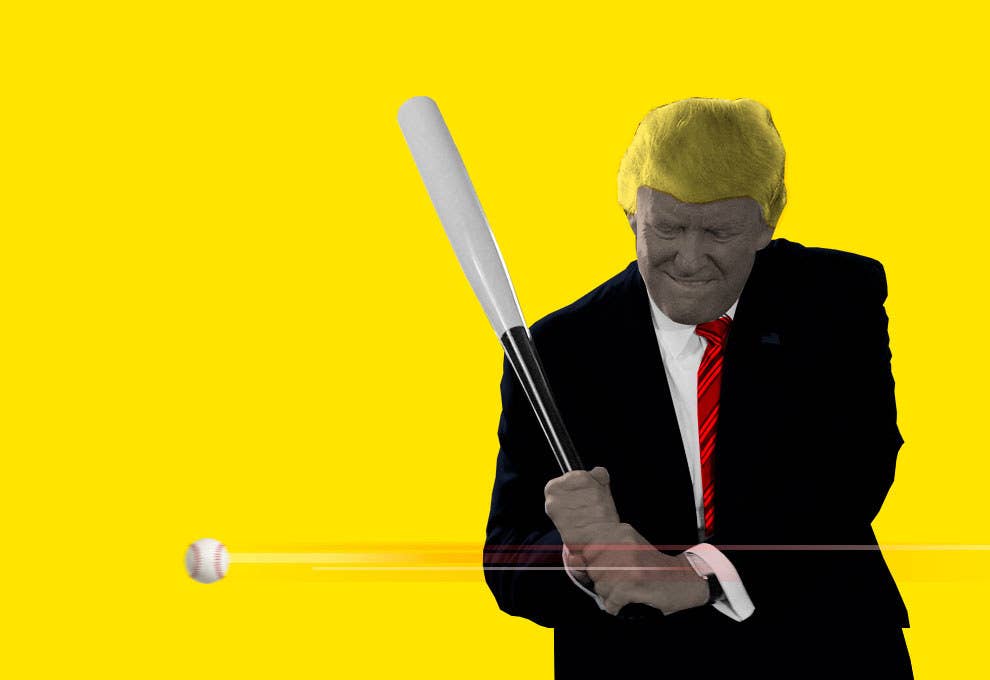 Six months into a tumultuous term, President Donald Trump has failed to put his hands on the levers of American power, showing that occupying even the highest office doesn't automatically mean wielding influence.
Trump spent much of this past weekend watching the US Women's Golf Open at his family-owned golf club, a kind of metaphor for a presidency disconnected from actual power. But the health care failure — in which Trump allowed himself to lose control of his own agenda, and then lose the fight for that agenda — was the most humiliating in a sweep of presidential defeats.
The White House has lost control of its foreign policy to the military and to allies who couldn't work with a globally loathed American leader even if they wanted to. Trump has lost control of his domestic policy to Congress, which has been unable to give him a signature win despite Republicans controlling both chambers. He has lost control of his own aides to leaks and investigations, of his old television cronies to spiteful personal feuds, and most of all, of the narrative of an "America First" presidency with a coherent vision or promise.
"The premise of the value proposition that voters bought into was: This guy knew about the art of the deal and that he could break through 'Washington,' break through political norms, and get things done," a conservative Republican congressman said of Trump. "Things aren't getting done, and that shows weakness."
Republican leaders had ignored Trump's campaign pledges to leave things like pre-existing condition protections and Medicaid untouched, and instead put forward a conservative health care plan. As they frantically tried to wrangle votes for their bill, they knew he'd rubber stamp — even cheerlead — whatever they put in front of him. Mitch McConnell specifically requested that Trump let him lead the health care efforts in the Senate.
And with the exception of one tweet, the president did not take the opportunity from Bedminster over the weekend to make his case to the public for why the Senate should pass the latest health care measure, something that would give him at least one big legislative accomplishment before Congress's planned August break. The president did, however, take the opportunity to tweet — six times — about the golf tournament.
He also tried to use his vaunted deal-making talents to win the support of Utah Republican Sen. Mike Lee, a conservative holdout on the Senate's health care plan, with a phone call from New Jersey on Saturday.
But that attempt backfired: On Monday night — as Trump dined with Republican senators ostensibly to plot a way forward on health care — Lee came out against the Senate's plan, torpedoing the bill without even giving the president a heads up. The dinner, which oddly did not include senators who were on the fence on the legislation, came after a busy appearance at a "Made in America" showcase, where the president climbed into a firetruck, put on a cowboy hat, and swung a baseball bat in front of cameras. While the health care effort was falling apart, Trump was largely absent.
Trump's struggles go beyond health care. More than six months into Trump's presidency, Republicans have no legislative accomplishments other than the confirmation of Supreme Court Justice Neil Gorsuch, a confusing foreign policy, and a White House that is perpetually in damage-control mode. From lawmakers and governors to donors and foreign policy experts, a certain realization is sinking in within the party, based on more than a dozen interviews in recent days: Donald Trump has been a historically weak and ineffective president.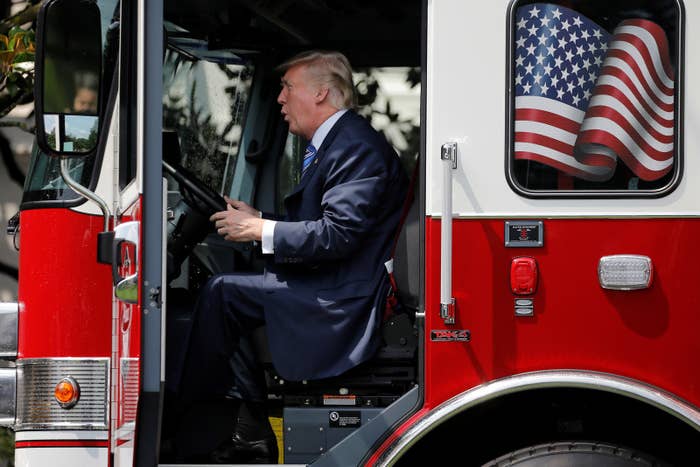 In the end, Republicans couldn't even salvage enough votes on Tuesday to proceed with a straight repeal bill that most of them had already voted in favor of just two years ago, making it clear that the party's top legislative priority, which they've pushed for seven years, is likely doomed. But something else became evident too: Trump lacks the ability — and perhaps even the interest — to cajole a few lawmakers into passing his agenda in the first year of his presidency, a time when presidents historically get big bills through.
Getting major legislative wins requires a level of detail-oriented savviness that Republicans have learned Trump just doesn't have. "I don't think you can control Congress through tweets," said one major Republican donor.
Even the president's top backers are losing patience. Billionaire Trump patrons Rebekah and Bob Mercer are "apoplectic" over the health care debacle, with renewed fears that Trump's lofty goals of changing Washington have become all but impossible, said a Trump administration adviser. The adviser added that lobbyists and establishment lawmakers are making Trump's life more difficult.
"They're saying, 'It can't be done, he can't change Washington,'" the adviser said, before putting more of the blame for the lack of progress on Senate Majority Leader McConnell. "It's the Washington cartel at its worst revolting against the president."
A senior GOP congressional aide tried to deflect some of the blame for the health care defeat away from Trump, arguing it's more indicative of the state of the party in Congress. "This could have happened with Trump or Romney," the aide said.
The Drudge Report, ever-popular on the right, also pinned blame on congressional leadership, splashing the headline "MOST UNPRODUCTIVE CONGRESS IN 164 YEARS" Tuesday afternoon with a link to a story in The Week.
The White House itself quickly pivoted to blaming the failure to pass the Senate bill on Democrats for passing Obamacare in the first place. Trump said Tuesday he would let the health care law fail, which would bring Democrats to the table for a new bill. Deputy press secretary Sarah Huckabee Sanders also railed against Democrats while resisting any suggestion that Trump was to blame for the Republican failure.
It was a stark departure from Trump's own tweet four years ago. "Leadership: Whatever happens, you're responsible. If it doesn't happen, you're responsible," he wrote then.
GOP lawmakers on Capitol Hill on Tuesday meanwhile reckoned with whether or not the president had enough "juice" to get things done.
"The bottom line is, there are plenty of members here who understood the president's preference and were willing to vote against it anyways," Florida Sen. Marco Rubio said of the health care bill's implosion.
Some Republicans now say the health care bill's failure makes getting tax reform passed all the more urgent for Trump's presidency. But the White House adviser acknowledged the health care flameout will make tax cuts more difficult.
Minnesota-based Trump backer Stanley Hubbard said he's still optimistic the president can get tax reform done, but he said the Russia investigation, which he believes is overblown, has consumed the presidency and affected Trump's leadership. "It's really hard to be a good leader when there's all this gas coming at you every day."
Historians acknowledge that Trump could soon be crossing over into perilous territory for his presidential legacy.
"There aren't many presidents who want to go into the first summer without accomplishing anything," said Julian Zelizer, a presidential historian at Princeton University. "It is a sign of weakness — both to the public and, just as important, to members of Congress."
Jeffrey Engel, the director of The Center for Presidential History at Southern Methodist University, said the outlook for the remainder of Trump's presidency appears bleak, with the traditional honeymoon period closing with few major accomplishments.
"Looking at long-term historical trajectory and patterns, the fact that he has not accomplished any of his signature ideas in the first six months suggests to me, historically, he's never going to do it," he said.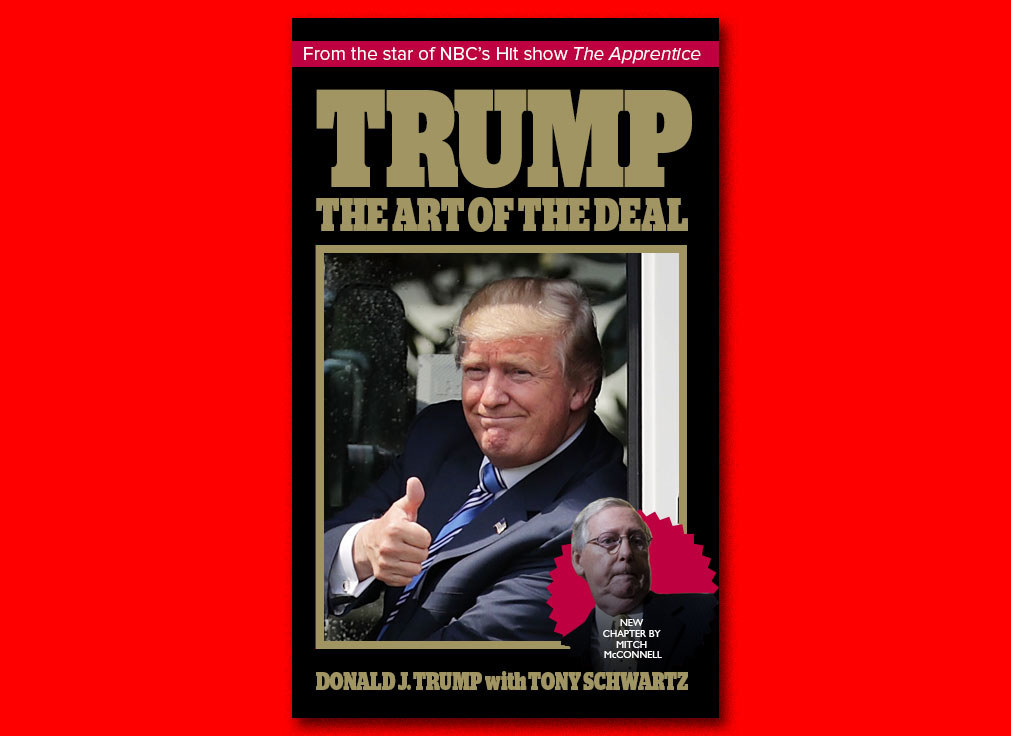 Trump has also struggled to project strength on the world stage. The president's promise to reorient Washington toward an "America First" foreign policy that would prioritize US security and economic interests was never going to win a global popularity contest. But Trump's chief foreign policy accomplishment — his decision to withdraw from the Paris climate accord — and his public rebukes of NATO allies for failing to adequately fund their militaries have prompted a strong public backlash in Europe, where climate change is almost universally accepted.
A recent report on "soft power," a term that covers a country's political and cultural influence, found that the United States under Trump has slipped from first to third among 25 countries; France, led by Emmanuel Macron, jumped to first.
"Trump's 'America First' doctrine has played poorly abroad, alienating allies, and damaging links with the rest of the world," the report's authors wrote.
Trump's most prominent message for Europe is that NATO allies must spend at least 2% of their GDP on defense, which only five of the 28 members are currently doing. And despite Trump's claims that the money is "pouring in" to NATO following his efforts, no new NATO members have reached the 2% threshold.
"When an American president is deeply unpopular in Europe, it is difficult for European leaders to enthusiastically support US policy objectives," said Heather Conley, a Europe scholar at the Center for Strategic and International Studies.
Trump hasn't necessarily fared better in regions of the world where he's more popular. The first country he visited as president was Saudi Arabia, where he sought to unite the Arab world against Islamist terrorism and Iran. And while the trip provided a range of photo ops and speeches, Arab countries broke out into a diplomatic fight with Qatar shortly after the trip, jeopardizing the US-led anti-ISIS effort and America's main military base in the region.
Secretary of State Rex Tillerson has tried to resolve the mini-crisis by pressuring Saudi Arabia and the United Arab Emirates into lifting their blockade against Qatar, only to have Trump tweet support for the Saudi-led measures, a move that undercut Tillerson on the world stage.
"There is obviously no coordination with his own secretary of state and Trump's meddling has made the conflict a lot more difficult to resolve," said David Ottaway, a Gulf scholar at the Wilson Center.
World leaders have also taken to looking beyond Trump in their relations with the US. The presence of two special guests — Canadian Prime Minister Justin Trudeau and Vice President Mike Pence — at last week's National Governors Association summer meeting in Providence, Rhode Island, underscored the opportunity others have to step up and fill whatever leadership void exists in Washington.
Trudeau's appearance at the gathering marked the first time a foreign head of state has addressed the NGA — a sign, perhaps, that key figures on the world stage see value in forging stronger relationships with governors and bypassing the Trump administration. His speech to the governors emphasized trade, an issue where he and Trump have different views.
Pence's visit, on the other hand, was an acknowledgement that he, and not Trump, is a more effective salesman of the White House agenda within the party establishment. At the meeting, Pence worked to nudge several skeptical Republican governors to get behind the Obamacare overhaul and persuade skeptical Republican senators in their states to do the same. The vice president has also been a regular attendee at closed-door Senate GOP lunches to lobby senators, while Trump has largely remained away from the Hill.
At the event, instead of talking about leadership qualities they have seen from Trump, several Republican governors dodged the issue and emphasized how impressed they are with his Cabinet appointments. North Dakota Gov. Doug Burgum, for example, told BuzzFeed News that we're "getting more stuff done with the Cabinet leaders there now" because of the administration's belief in states' rights — a philosophy that's common to Republican administrations.
Is Trump himself an effective spokesman for his agenda?
"You're out of my wheelhouse," Wyoming Gov. Matt Mead replied. "I'm a rancher, now a governor. How Washington works, I remain mystified by the process or lack thereof, so that's where I'll leave that."
But the most important historical anomaly of Trump's first six months, according to SMU's Engel, isn't that fellow Republicans already appear to be distancing themselves from the president, it's the suggestion that Trump himself could just walk away.
"I can find no previous example in the 18th to the 20th century where we have had individuals openly question if the president is still going to be president, not because of political scandal, but because of his own volition," he said. "It suggests to me there is very little place to go but up — but it doesn't mean he will go up."
Henry Gomez, Alexis Levinson, and Kate Nocera contributed reporting.
Outside Your Bubble is a BuzzFeed News effort to bring you a diversity of thought and opinion from around the internet. If you don't see your viewpoint represented, contact the curator at bubble@buzzfeed.com. Click here for more on Outside Your Bubble.