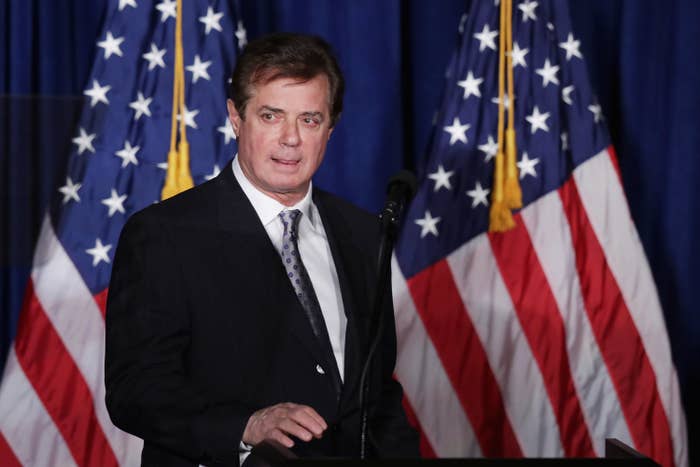 WASHINGTON — A top adviser to Donald Trump met with a group of some of the most conservative House members Thursday morning, reassuring them that the billionaire will stick to the GOP platform and the list of potential Supreme Court justices he released earlier this week.
In a closed-door meeting, Paul Manafort "alleviated a lot of concerns" raised by House Freedom Caucus' board members, said Tennessee GOP Rep. Scott DesJarlais, a Trump endorser who set up the meeting. Conservatives have been skeptical of Trump, given his past support for liberal positions and contributions to Democrats.
"He suggested that there weren't going to be any changes to the party platform," DesJarlais said in an interview with BuzzFeed News. "Manafort answered a lot of policy questions and there was good two-way dialogue."
"The Trump team recognizes the importance of the House Freedom Caucus. Ultimately, a vast majority of members will support Trump," he said.
Immigration, foreign policy, fiscal policy, and some social issues came up during the meeting.
DesJarlais is still working with the Trump campaign to schedule a time for the full Freedom Caucus, which now has nearly 40 members, to meet with the presumptive nominee. "I think it's a priority for Mr. Trump," he said, but scheduling has been tough because of "high demand."
Manafort also met with a group of House Republicans who have endorsed Trump. During Trump's visit to Capitol Hill last week, one of those Trump endorsers Rep. Duncan Hunter told Politico he felt snubbed when Trump didn't meet with the group.
But DesJarlais said the push to meet with Trump is only so that members can go home and make a better pitch to constituents.
"The one thing I would say is that Trump has an underestimated charisma. When you meet him, you can promote him better when you go back home."