America, for better or worse, is now officially in its second year of binge-watching the President Donald Trump reality TV show. Season 2 is already playing out much as Season 1 did: There's infighting, early-morning Twitter rants, the looming, if far-fetched, threat of early cancellation.
And it comes complete with a returning cast of characters still vying to stay in the president's inner circle, some fresh faces gaining influence, and the occasional troublemakers from episodes past making cameos.
In his State of the Union address Tuesday night — a Season 2 primetime premiere of sorts — Trump catered to his base on immigration policy and made a pitch for unity and bipartisan cooperation around some big goals, like rebuilding US infrastructure and addressing the opioid crisis. For any president, the agenda laid out during that speech is a wish list that doesn't always come true, and bipartisan dreams often meet quick death. But to find some semblance of political unity, Trump's White House will have to keep itself on the same page as well, and try to sideline some of the internal turmoil that made Season 1 so bumpy.
Here's a guide to all the characters — old and new — who have the power and influence to build that unity and shape Trump's plans, or knock it all down.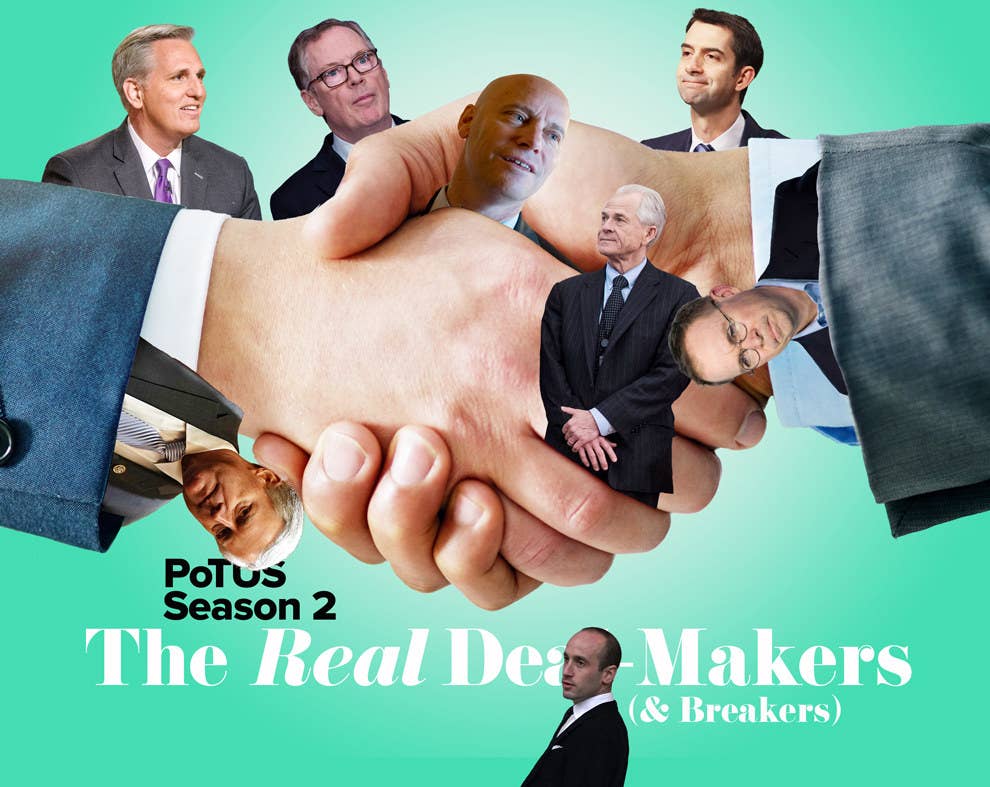 It's no secret that the president is not a details guy and leaves the nitty-gritty of policy making to his advisers. It's also not a secret that those advisers are sometimes at odds with others in the White House, so sometimes they're the dealmakers, and other times they are the dealbreakers.
Through the ups and downs of the White House's battles with Congress, legislative director Marc Short and more recently Office of Management and Budget Director Mick Mulvaney have had the steady hand and gained more prominence with the president. Short has been pretty effectively defending the administration in high-profile Sunday show interviews, and, sources say, he has recently begun reporting directly to Trump's chief of staff, John Kelly. Mulvaney is currently leading two agencies and is considered a possible chief of staff replacement down the road. The president, according to sources close to the administration, particularly likes the way Mulvaney briefs him in a simple and direct manner.
Stephen Miller, perhaps the most controversial of Trump's top aides, has played a big role in anything immigration related. But Miller, usually thought of as a lightning rod in DC, has found ways to appease most personalities in the West Wing and stay involved in a number of issues, becoming one of the few advisers to stick around from the campaign through to year two without substantially losing power.
Given the president's tough talk on trade, US Trade Representative Robert Lighthizer is playing an increasingly important role in figuring out how to act on Trump's promises. National Trade Council chair Peter Navarro, who used to be close to Trump and shares a more nationalist view on trade, has become more sidelined in recent months.
Republican lawmakers who have the president's ear and are influential in any agenda setting: Rep. Mark Meadows, Sen. Tom Cotton, and House Majority Leader Kevin McCarthy.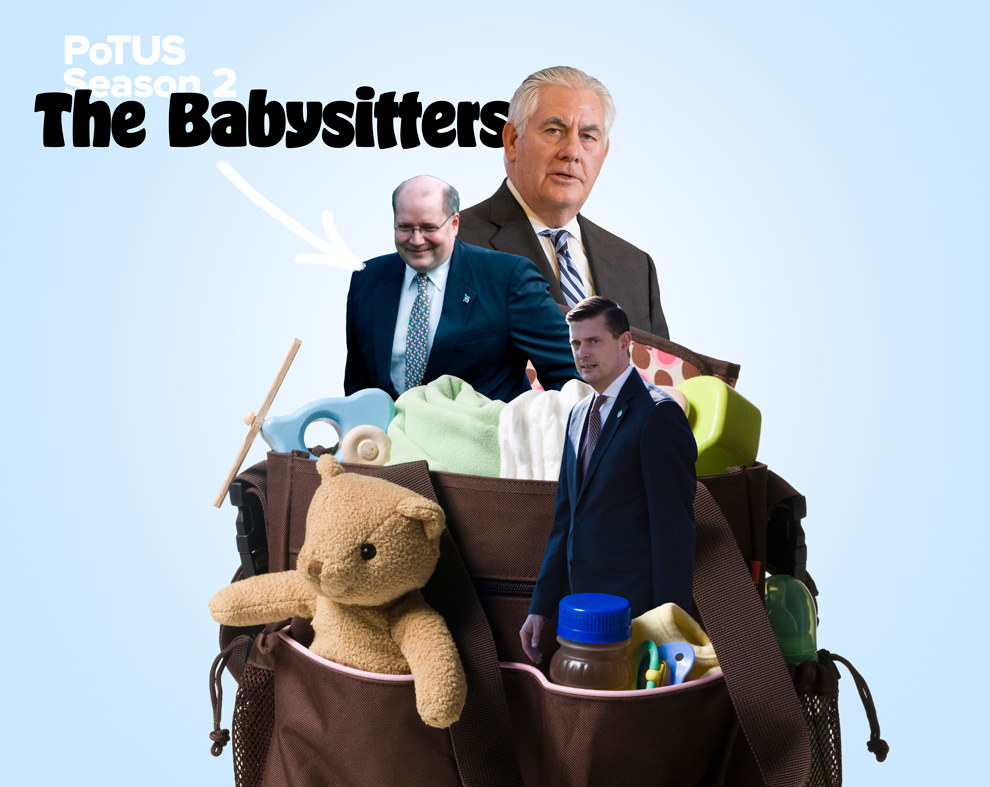 Staff secretary Rob Porter was one of the fastest rising stars in the White House at the outset of Trump's second year. He was seen lurking around the president in every Oval Office photo, and he vet everything that reached the president's desk. Porter was also by Trump's side just hours before the State of the Union address Tuesday, as the president walked to the White House Map Room for a final run-through of the speech.
But Porter wound up being the first big name to quit the White House in 2018: faced with allegations of domestic abuse from his two ex-wives, Porter announced in early February that he would resign. Top White House officials, however, praised him on his way out, despite the severity of the claims against him.
Joe Hagin, deputy chief of staff for operations, is a veteran of three previous GOP administrations and is described by Republicans inside and outside the White House as one of the few aides who keeps the trains running — as much as possible in a chaotic administration. Jim Carroll, who recently took on the responsibilities of deputy chief of staff, has become part of the West Wing inner circle in the last two months. Johnny DeStefano, who previously worked for former House speaker John Boehner and has been more associated with the establishment wing of the party, has an increasingly broad portfolio, overseeing a few different offices and outreach to Republicans outside the White House.
White House counsel Don McGahn has also wielded serious influence over the president since taking on the job last year. That reportedly includes discouraging Trump from making troubling — legal and ethical — decisions. Last summer, McGahn even threatened to quit when Trump ordered him to fire special counsel Robert Mueller, The New York Times first reported this month. And although Trump's relationship with Rex Tillerson has seen its ups and downs, the secretary of state has already lasted longer within the administration than expected and continues to counsel the president against rash foreign policy decisions.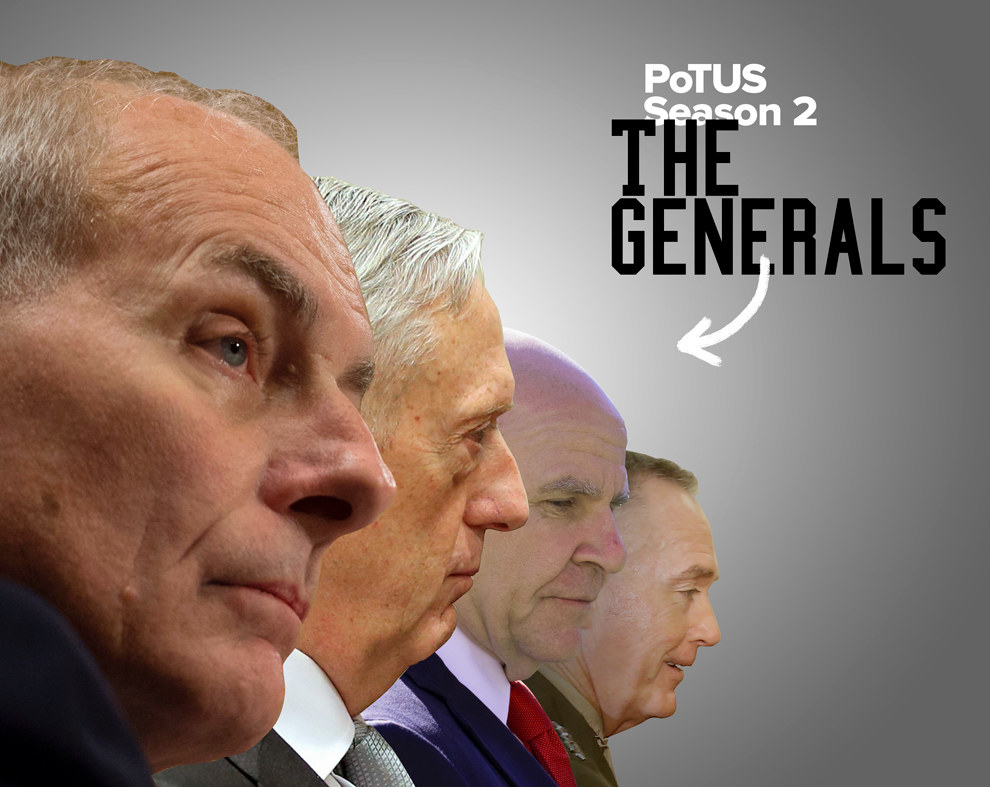 Trump likes referring to his top administration officials — his chief of staff John Kelly, Secretary of Defense Jim Mattis, Joint Chiefs Chair Gen. Joseph Dunford, and National Security Adviser H.R. McMaster — as "my generals." Administration officials say the president's affinity for top aides in uniform automatically gives this group a leg up over others. Although he has grown frustrated more recently, with Kelly in particular, Trump still tends to be more willing to heed the advice of his generals than he does the advice from other officials.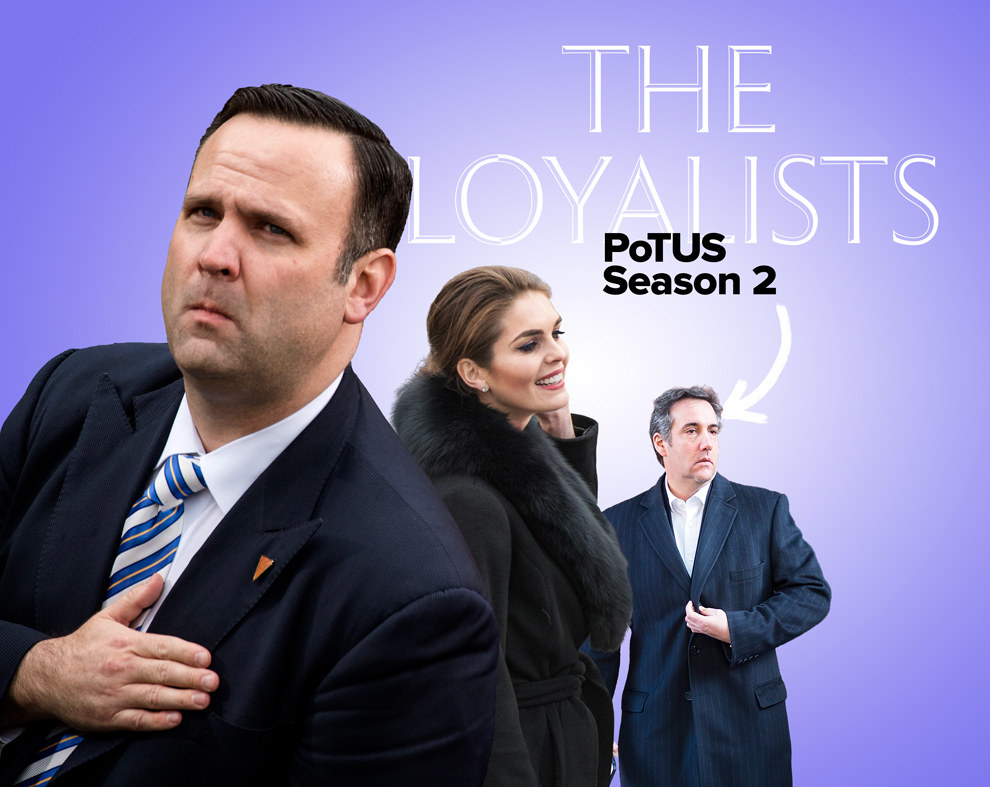 Although Trump lost some of his longtime aides in his first year, director of social media Dan Scavino and communications director Hope Hicks are still at the White House and remain close to the president. Outside the White House, Trump still relies on loyalists like longtime lawyer Michael Cohen and Newsmax CEO Chris Ruddy. Recently, Cohen handled the response to reports of a settlement with a porn star ahead of the 2016 election, and Ruddy continues to offer his advice to the president — in phone conversations, at Mar-a-Lago, or through his TV appearances.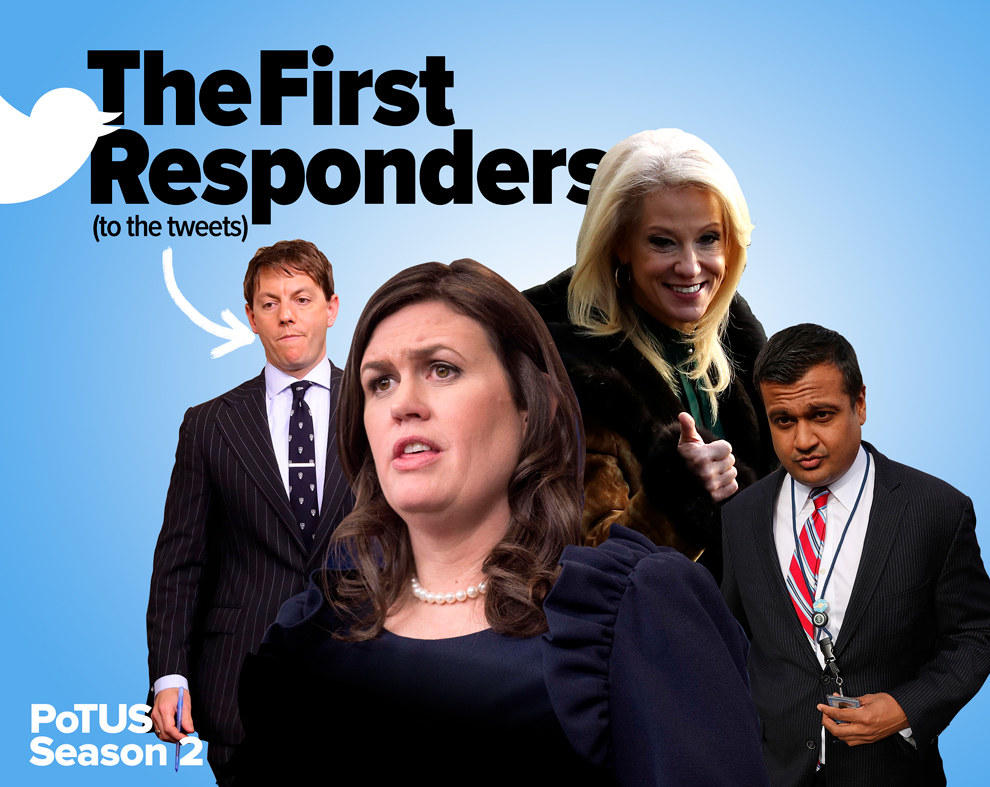 Press secretary Sarah Huckabee Sanders has had a much less rocky tenure than her predecessor, Sean Spicer, and continues to be the face of the administration, especially when it comes to responding to the president's tweets or seemingly nonstop news cycles. Her deputy, Raj Shah, is playing in an increasingly influential role in the communications shop and showing up more and more on TV. Sanders' ally from Huckabee world, Hogan Gidley, who joined the administration two months ago, and the National Security Council's Michael Anton also play supporting roles in the daily triage. Kellyanne Conway is not on TV as much as she used to be and it's still unclear exactly what her internal responsibilities entail, but she still aggressively defends the president when given an opportunity.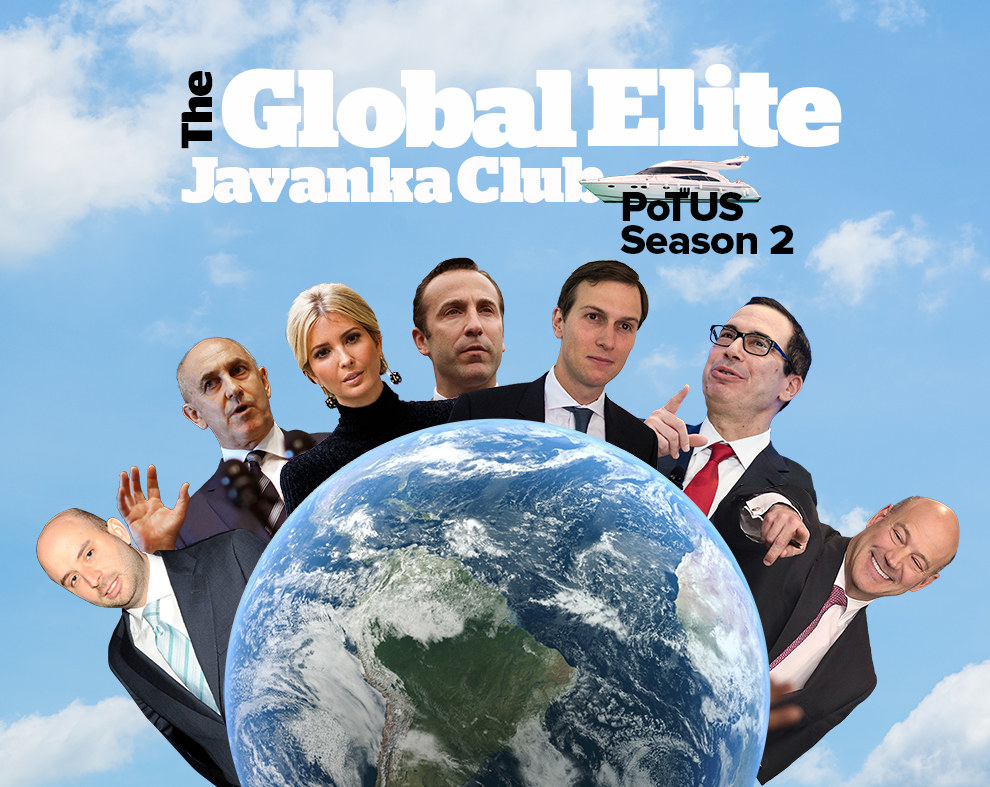 The billionaires who play a key role in shaping any policy that comes out of the White House and remain close to the president are chief economic adviser Gary Cohn and Treasury Secretary Steve Mnuchin. The president's daughter Ivanka Trump and son-in-law Jared Kushner still have the president's ear, even if the special counsel investigation into Russian interference in the presidential election has ensnared Kushner and somewhat limited his once seemingly endless purview. Reed Cordish, Chris Liddell, and Josh Raffel in the Office of American Innovation are Kushner's closest allies. Cordish, the wealthy son of a Baltimore developer who is married to a friend of Ivanka's, is expected to play a more prominent role in the administration's upcoming infrastructure plan.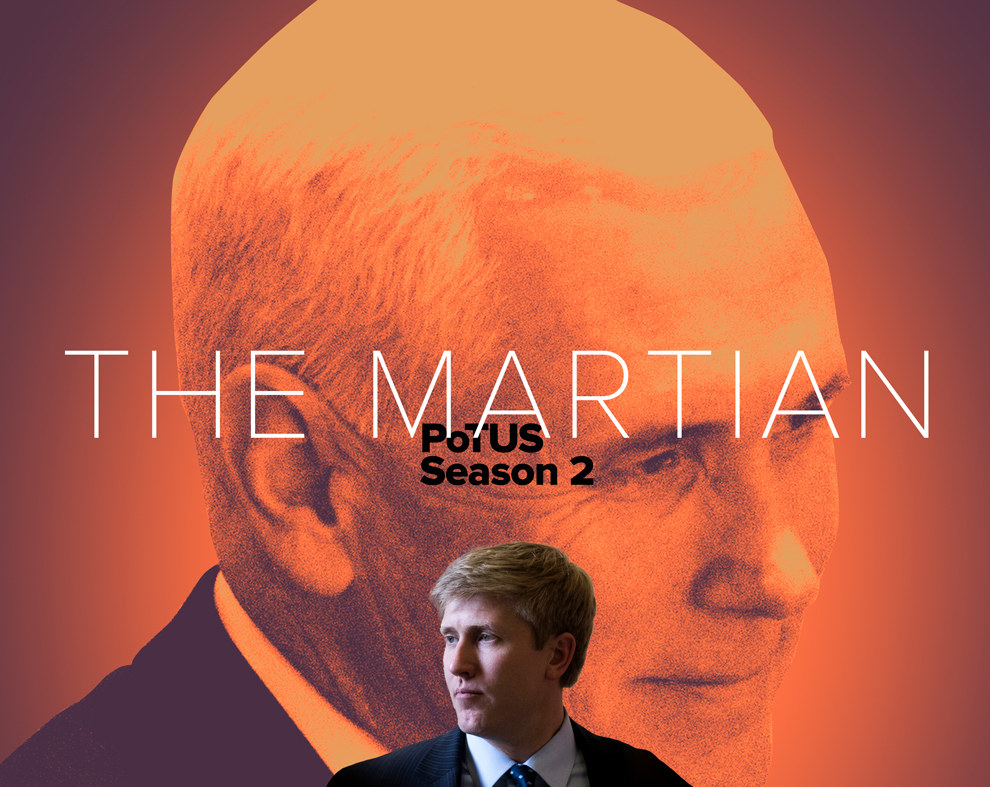 Pence and his staff operate on a different planet. Although the vice president's office has been mostly free of troubling headlines, many of Pence's longtime aides left the administration even before the one-year mark. A few aides, like his chief of staff Nick Ayers, deputy chief of staff Jarrod Agen, and press secretary Alyssa Farah, maintain Pence's public image as the dutiful, uncontroversial Republican perfectly in line with the president.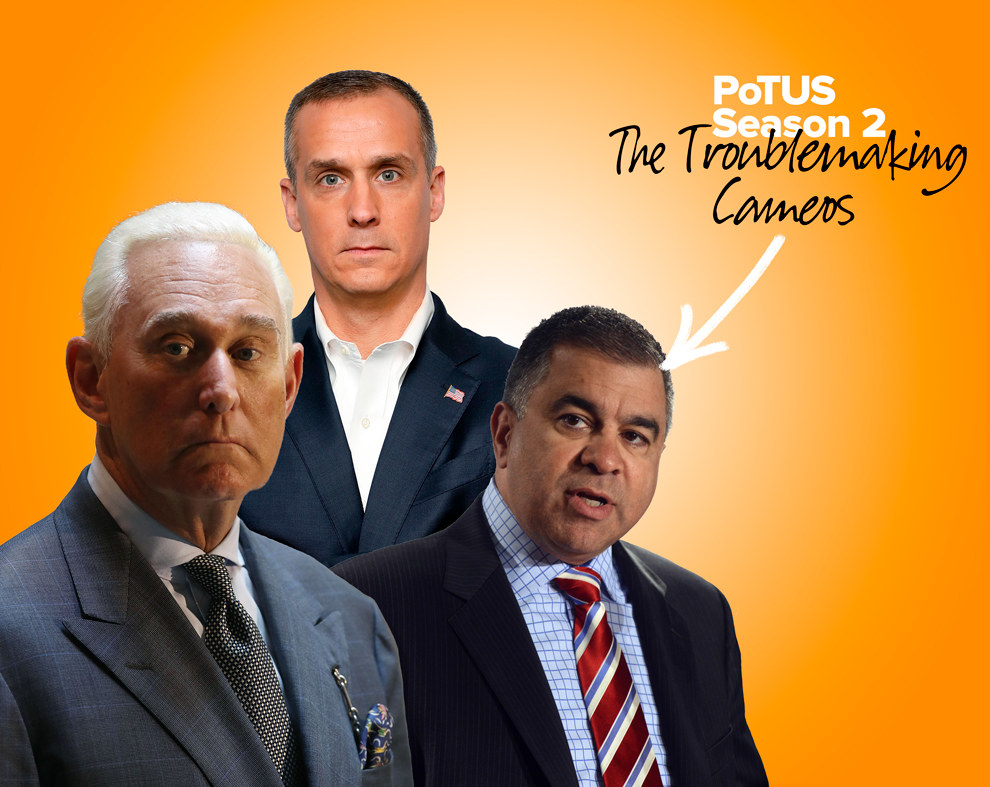 Since Kelly took over as chief of staff last summer, it's been harder for Trump's former advisers — Corey Lewandowski, David Bossie, and Roger Stone — to gain access to the president. But they still manage to make cameos and occasionally stir up drama. For example, a December Oval Office meeting over political strategy reportedly led to a heated argument between Lewandowski, Trump's former campaign manager, and White House officials.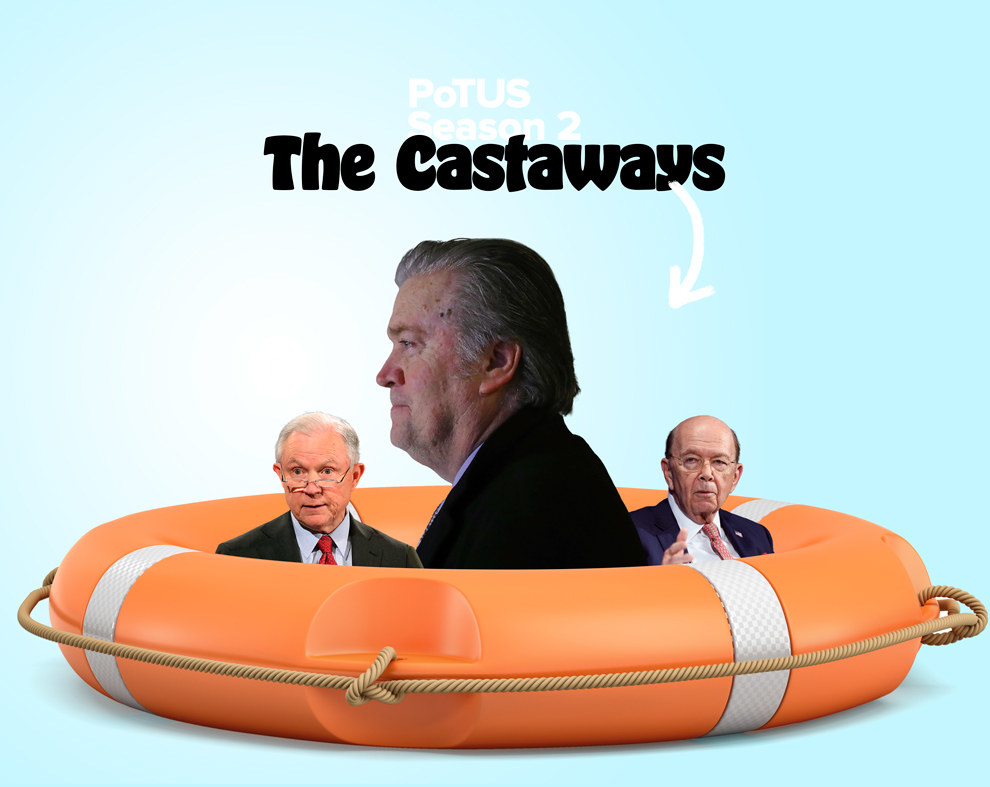 The Trump administration has seen a record number of high-level departures in its first year, but many of those aides have still stayed close to the administration. There's one person, however, who might find it hard to make his way back into Trump's good graces: Steve Bannon. Bannon's comments in the controversial book Fire and Fury: Inside the Trump White House made the once kingmaker a castaway — at least for now. There are also others who find themselves in the same position, even though they still work in the administration. Commerce Secretary Wilbur Ross has disappointed Trump, sources confirmed, with his "low-energy," and Jeff Sessions' recusal from the Russia investigation still angers the president. ●
CORRECTION
A previous version of this story misidentified Kushner aide Josh Raffel in a photo illustration.