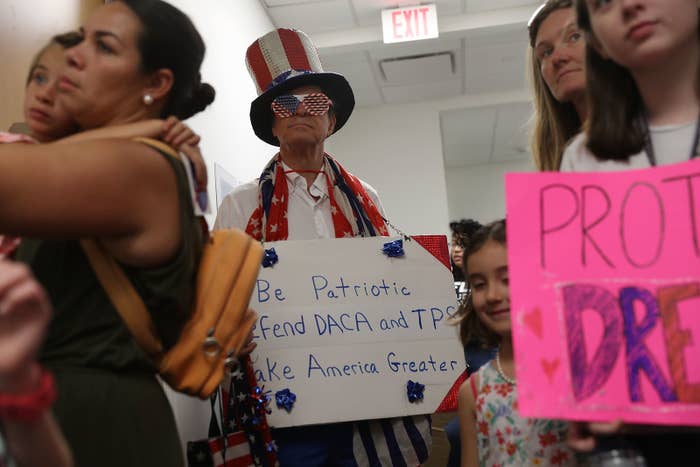 Democrats negotiating a pathway to citizenship for young, undocumented immigrants with the Trump administration have an unusual new ally: the influential network of political groups led by billionaires Charles and David Koch.
The network is urging the White House to accept a deal with Democratic leadership that would grant a pathway to citizenship for immigrants known as DREAMers in exchange for $25 billion in border wall funding, officials told BuzzFeed News Monday night, as negotiations were ongoing. The White House, according to reports, is pushing instead for extending protections for those immigrants until 2020 in exchange for border funding. Either deal would be part of a must-pass spending bill to fund the government later this week.
The Koch network has typically sided with the Trump administration on policy proposals, but on immigration, they have increasingly diverging views.

"We have long said that Congress and the White House should come together on a bipartisan agreement to provide the certainty of permanent statutory relief for the Dreamers in exchange for enhanced security for our nation," said Daniel Garza, president of the LIBRE Initiative.
Brent Gardner, chief government affairs officer of Americans for Prosperity, added in the statement, "If news reports are true that the White House and congressional Democrats discussed including in the omnibus appropriations bill $25 billion for President Trump's border request in exchange for a permanent solution for Dreamers, then that's an offer all parties should immediately accept."
This isn't the Koch network's first push this year for a deal that would grant DREAMers permanent legal status. The LIBRE Initiative ran a digital ad campaign in late February in an attempt to pressure Congress ahead of an earlier March 5 DACA deadline.