WEST PALM BEACH, Florida — An admitted fraudster who owes hundreds of thousands of dollars to his victims has had access to President Donald Trump through his wife, who is the guest reception manager of Mar-a-Lago, the Winter White House.
Heather Rinkus is such a familiar figure at Mar-a-Lago that senior administration officials fondly call her the club's "house mother." Her husband, Ari, is often on hand, too. There he was in February, waiting to greet President Trump in the special access area on the tarmac of Palm Beach International Airport, a few yards away from Air Force One.
But it wasn't that long ago that Ari, whose real name is Anthony Donald Rinkus, pleaded guilty in federal court to felony wire fraud for a complex financial con job.
That guilty plea came on the heels of a previous one in state court for conducting a car-theft ring.
In fact, Rinkus was still on probation for his earlier crime when he stood to hear his sentence for the Ponzi scheme. "I can't imagine a worse combination of situations, to be knowing that you just contracted a state felony, that you're on probation for it, and then to step into a whole new fraud," federal Judge Robert Jonker said before he ordered Rinkus to serve three years behind bars.
Now he is out of prison and on probation, though a gilded one. Through Heather's job, the Rinkuses get to witness up close the pageantry of the presidency. It's a deal Ari has said will become sweeter if Heather gets promoted to the club's managing director, a position he has told sources she is next in line for.
Since his inauguration, Trump has already spent seven weekends at the 20-acre club on the Atlantic Ocean, giving members who have paid more than $200,000 in fees a ringside seat on the inner workings of his administration. It was here where Trump met with Japanese Prime Minister Shinzo Abe, here where he was briefed on North Korea's test of a ballistic missile, and here where he ordered the bombing of Syria.
The Rinkuses are the gatekeepers to the Winter White House — or at least Ari wants people to think so. Before she landed her job at Mar-a-Lago, Heather worked for one of the companies owned by the family of Betsy DeVos, the wealthy former chair of the Michigan Republican Party who is now Trump's education secretary. Ari, a stocky former used car salesman, frequently holds court over a vodka soda at a local bar, bragging about his and his wife's connection to Trump and his team while trolling for investors for business deals he's peddling.

The tale of the Rinkus couple — one a repeat felon and the other a Trump employee who interacts regularly with top government officials — raises the curtain on the way Trump's sprawling business holdings can sweep minor figures into his political orbit. For a man with a serious criminal record, Ari Rinkus has been in remarkably close proximity to the president. He has parlayed that access — and the perception of access — to his own advantage, sources said, while pursuing potentially lucrative government contracts on behalf of a foreign company.
Reached this week, Heather Rinkus had no comment, and Ari, told what this story would contain, changed his account. He said that in previous exchanges with BuzzFeed News, he had exaggerated his access to the president and his family. He told similarly inflated tales to other people, he said, but insisted that he had not done so to gain government contracts or seek investments. Raising money, he acknowledged, would violate the terms of his ongoing probation for the Ponzi scheme.
The White House declined to comment, referring questions to the Trump Organization. The Trump Organization said it had no business relationship with either Heather or Ari Rinkus. Mar-a-Lago did not respond to emails and a phone message.
Earlier this month, Ari Rinkus arrived at Frigate's — a bar that sits on a canal in North Palm Beach — in a black Chevrolet Suburban. It's a step down from the Bentley he used to drive, but the new car is part of his "security" job, he told BuzzFeed News. On his collar he wore a pin emblazoned with the Secret Service logo, and Rinkus had a story to go with it.
He recently got pulled over by a young cop, he said. But after he handed over his driver's license and dared the cop to look him up, the cop returned, apologized, and let him off with just a warning. Rinkus laughed as he finished up the story, and when asked if the cop let him off because he's affiliated with the Secret Service, he answered, "Yes."
Pressed for more details on his role in the Secret Service, he said, "I can't talk about that," but added that he didn't just find the pin lying around in the trash.
A spokesman for the Secret Service said that because of the Privacy Act it does not say who is or isn't an agent, but he added that the agency does not hire convicted felons. He also said the pin Rinkus was wearing is "occasionally" handed out to members of the public as a "goodwill gesture."
As he sipped his vodka soda, Rinkus mentioned that his wife was busy setting up for the president's historic upcoming meeting with Chinese President Xi Jinping at Mar-a-Lago. Rinkus frequently name-drops the president, members of the first family, and top White House staff, people who know him said. That evening at the bar was no different.
He recently had dinner with Trump's son and daughter-in-law, Eric and Lara Trump — "salt of the earth," he said. Ivanka Trump? "She's just like her father." And Don Jr.? "He's a family-focused man." He knows them all, he stressed.
It's an unimaginable rise for a man a federal prosecutor once described as "a grifter, who has participated in a series of fraudulent schemes and shady business deals in an attempt to get rich quick."
Indeed, after a bankruptcy in 2000, Rinkus's mortgage company, Paramount Capital Funding, failed to pay rent for several months in 2005. His landlord sued, and Rinkus and a codefendant were ordered to pay $77,485.64. But even after the court sent him a subpoena, Rinkus failed to appear in court and was found to be in contempt.
Not long after that, in October 2006, Rinkus pleaded guilty to conducting a criminal enterprise — specifically, the "illegal possession and resale of stolen motor vehicles," which included two Cadillac Escalades, two BMWs, and a Hummer. Engaging in a "pattern of racketeering activity," Rinkus and a codefendant stole the cars from New York, changed their Vehicle Identification Numbers, then sold them in Michigan, where he was living, court documents show.
Rinkus struck a plea deal that spared him prison time. He was put on probation for five years and ordered to pay nearly $80,000 in restitution, fines, and fees. But he barely paid any of that money, so in 2010 he was charged with violating the terms of his probation by failing to pay up and by having moved to Florida without authorization. "He was afforded a great opportunity here by the Court by being placed on probation" rather than being sent to prison, Rinkus's probation agent Cheryl Burdo said during the proceedings. "He has not taken his probation seriously."
Rinkus's defense lawyers said he moved to Florida to get a job, presenting as evidence a letter from Christopher Anzalone, the CEO of a financial services firm. According to the letter, Rinkus's starting salary was $104,000.
At his probation-violation hearing, Rinkus was sentenced to prison for not making regular payments toward restitution. He got out after serving his federal time, but as recently as this January, he was ordered to appear back in state court for continuing to default on his payments. (Rinkus said he was never served with that order.) Court records show that he still owes nearly 85% of the restitution and other payments related to his car-theft crime.
Though he had moved to Florida, Rinkus kept ties to Michigan. That's where a group of bogus hedge funds, collectively called the Atlas Fund, was based. They formed the basis of the Ponzi scheme, and to secure investments in the fraudulent funds, Rinkus pretended to have financial experience and promised "an extraordinary return" through short-term, high-interest loans targeting companies in need of capital, according to his 2011 indictment.
"Investment fraudsters," FBI Special Agent in Charge Erick Martinez explained, "use the appearance of success to mask their tangled financial web of lies."
Indeed, as the financial con was cratering and investors were howling to get their money back, Rinkus "faxed a bogus 'Commitment Letter' to representatives of investors," the indictment says, claiming Atlas had secured a high-interest loan backed by significant collateral — none of which was true.
At the height of the scheme, Rinkus allegedly gave a man named Thomas J. DiDato letters from the Atlas Fund saying it would lend him $1.25 million. DiDato was being investigated for stealing that same amount from a client, Monroe County Assistant State Attorney Mark Wilson told a local newspaper. DiDato was later found dead in his SUV in the parking lot of a café in March 2010. Local police said DiDato's death was ruled a suicide.
He played the part — walked the walk, talked the talk," Burbine said. "And then he took my money."
Rinkus even shafted Anzalone, the man who had vouched for his employment when Rinkus had violated his probation by moving to Florida. Rinkus owed Anzalone $10,000 in restitution. In a twist, Anzalone himself was charged in 2014 as part of a separate $16 million investment fraud and was sentenced to 15 years in federal prison for his own scheme. He could not be reached for comment.
Of the people conned through the Atlas Fund, Rinkus owed John Burbine, 51, of Key West, Florida, and his wife, Stephanie Bartley, the most money: $200,420 in restitution.
Burbine told BuzzFeed News he fell for the scheme because Rinkus "seemed like a normal person."
"He was good at what he did. He played the part — walked the walk, talked the talk," Burbine said. "And then he took my money."
Burbine was shocked to learn of Rinkus's connection to Trump: "What? The president of the United States?"
In a July 2011 hearing, during Rinkus's sentencing in Grand Rapids, Michigan, Judge Jonker also noted that Rinkus could not produce any tax returns since 2006.
"You really hit the wall," Jonker said. "This can't go on. There is a cost, a significant price in loss of freedom, in separation from friends and loved ones to pay because of a significant pattern of wrongdoing."
Rinkus was released in November 2014, according to federal records. He was also ordered to three years of supervised release and to pay $827,000 in restitution, after pleas for leniency from Heather Rinkus, who in a letter promised the judge that her husband "would learn and change as a result of what has happened." He still owes hundreds of thousands of dollars.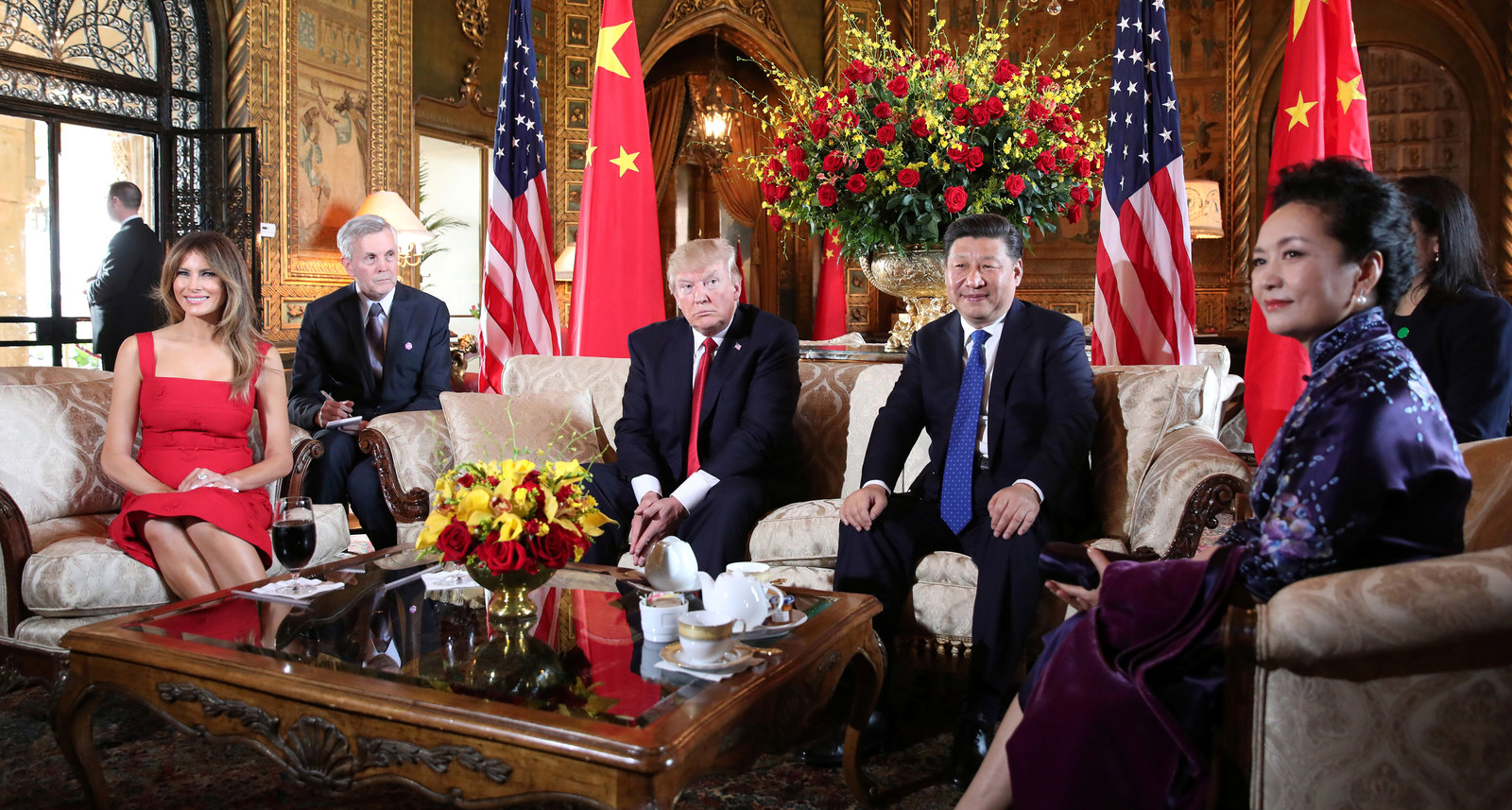 "I'll have all the connections"
Heather Rinkus started working at Mar-a-Lago in July 2015, she announced on her Facebook page to several congratulatory comments from friends and family. The guest manager position at the exclusive club was tough to get, but Ari Rinkus, according to three sources, said his wife had a leg up because she had worked for the DeVos family company.

Originally from Michigan, where the Rinkuses met and fell in love, and where Ari first went to prison, Heather worked there for the DeVoses' Amway Hotel Corporation as a front desk supervisor for six years and later as a nanny, according to her LinkedIn page. When the Rinkuses first moved to the Palm Beach area, two sources said, they brought up the DeVos family name. A spokesman for the family said the DeVoses had no personal relationship with Heather or Ari Rinkus. Betsy DeVos, daughter-in-law of Amway cofounder Richard DeVos, now serves as secretary of education.
In a brief telephone interview, Heather Rinkus kept repeating, "I have no information on that" in response to a series of questions, including how long she worked at Mar-a-Lago and whether the Amway Hotel Corporation had helped her land the job. She ended the interview by hanging up.
But even before Heather Rinkus got the Mar-a-Lago job, and almost a year before Trump announced his bid for president, Ari Rinkus was thinking ahead.
In interviews, four people said Ari Rinkus, who was going by "Ari Rink" at the time, pitched them on proposals that would benefit from his wife getting the Mar-a-Lago job and having access to wealthy members — and to Trump. "He kept saying, 'Once my wife gets that job, I'll have all the connections for you,'" said one of the sources, a person who has worked closely with Ari Rinkus. All four of the sources requested anonymity because they said they fear Rinkus could hurt their businesses or careers. They all said they had known him for, at minimum, nearly a year.
"Having access to wealthy people is how he operates," said the person who worked closely with Rinkus. "That's his M.O."
In addition to those four sources, Richard Allison, a local real estate agent, said Rinkus was "very good at going out there and socializing and finding people who would be good investors." Allison said that Rinkus had pitched him several deals but that they hadn't "consummated" any of them.
Rinkus's pitches to investors intensified once Trump won the GOP nomination and have continued to escalate since his surprising win in November, the four sources said. "He immediately brings up his wife's job — that's how he ropes investors in," said one of those sources, whom Rinkus approached on a potential business deal involving investments in a marina and restaurant.
Ari Rinkus also frequently distributes pictures of his wife. One, inside an opulent doorway at Mar-a-Lago, shows Trump giving his iconic thumbs-up while Heather, tall, blonde, and deeply tanned, holds one hand on her hip and flashes a big smile. There are a few photos of Heather getting a tour of Air Force One, and several of her with senior White House staff. The pictures back up Ari Rinkus's bragging about his connections to the president, especially at local bars, where he is known to approach wealthy individuals for investments in real estate and other projects, according to the four sources.
Asked if she was playing any role in her husband's efforts to secure contracts or if she was even aware he was telling potential investors about her connections to the administration, Heather Rinkus said she had "no information on that."
Under the conditions of his probation, Rinkus isn't allowed to have a job "that would require him to exercise fiduciary duties; to give investment advice or make investment decisions; to solicit funds; or to handle other people's money, without the advanced, written approval of the probation officer." (He's also supposed to "refrain from all use of alcohol.")
Reginald Michael, the chief US probation officer for the Southern District of Florida, declined BuzzFeed News' request to turn over documents related to Rinkus and also declined to answer questions. "It would not be appropriate for us to comment on matters related to the confidential records of the Court," Michael said in an email.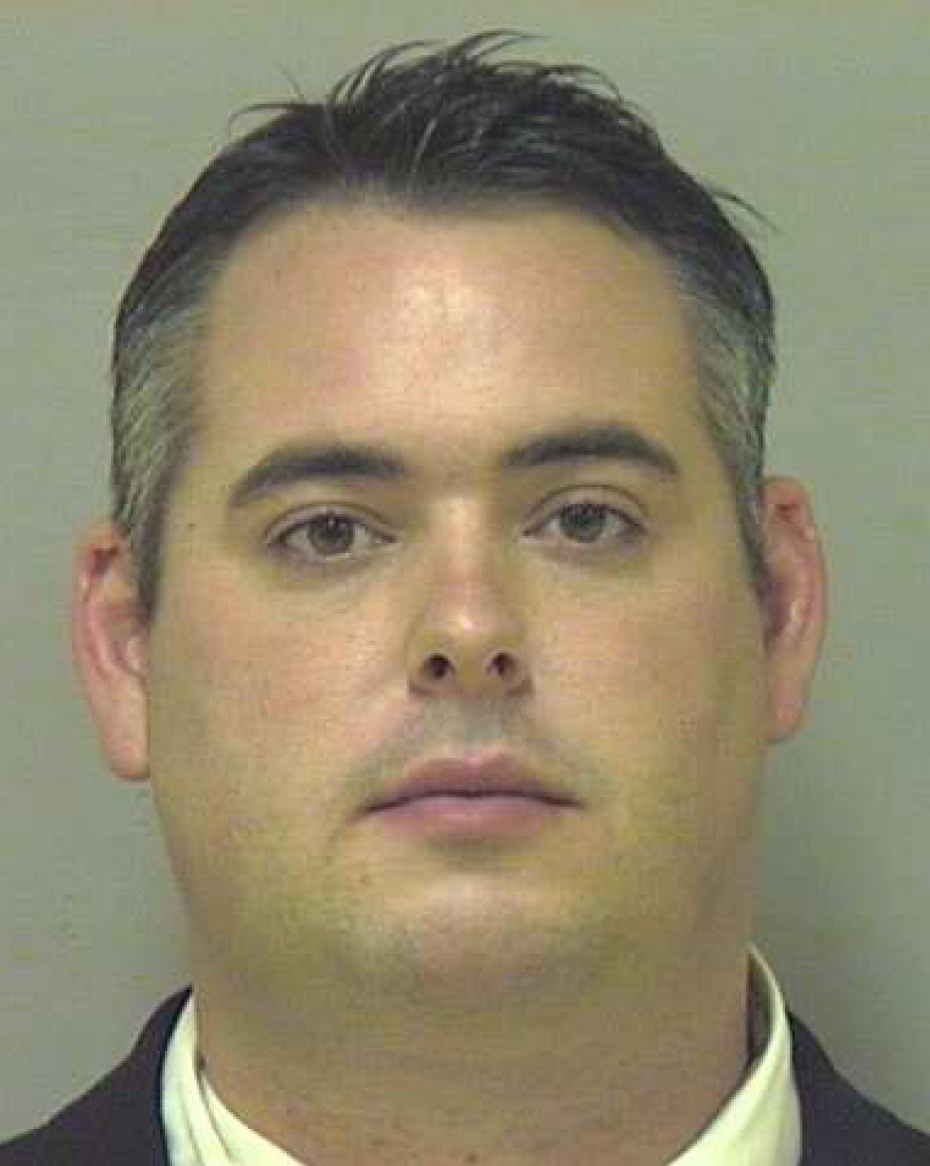 A foreign company "in the president's backyard"
Ari Rinkus's latest endeavor involves a UK-based company called Securablinds, a producer of security blinds for "blast protection" and "forced entry prevention" that is setting up shop in the United States, in part to win government contracts, according to the company's chairman Brian Wilkins.
In a brief interview, Wilkins described Rinkus as an "associate." But asked for specifics on Rinkus's role, Wilkins responded, "I don't know where this conversation is going," and asked BuzzFeed News to email the rest of its questions to him before he hung up. He did not respond to subsequent emails.The back of Rinkus's business card — on which he identifies himself as "A.D. Rinkus" — features the Securablinds logo.
Rinkus told BuzzFeed News that he and a local attorney, Bill Jacobson, were responsible for bringing the company to the US, and, indeed, in February the firm established an American base in Palm Beach — "the president's backyard," as Rinkus put it. Jacobson said the location was chosen because the company is "considering a plant in Florida."
Jacobson is a real estate lawyer whose license to practice law was briefly suspended in 1989 by the Florida Bar for 10 days after he concealed a consulting fee in a real estate transaction, according to records obtained from the bar. Jacobson said the incident occurred many years ago and that he is in good standing with the Florida Bar.
Rinkus said that he and Jacobson are seeking government contracts for Securablinds, and he said he had mentioned the company to White House and Trump Organization staff, including Eric Trump. Questioned about details, the usually chatty Rinkus became more restrained.
"I can't talk about that," he responded repeatedly with a smile when asked whether Mar-a-Lago, which falls under Eric Trump's portfolio, would be using Securablinds. He did say that any building bearing the Trump logo could be a top target for terrorists because striking it would be seen as an attack on the president of the United States.
Rinkus has no apparent experience in working on government contracts or in security. But two sources said he is open about his strategy for securing the contracts.
"Heather, of course!" he said recently, according to one of the sources. "She's the president's right-hand man."
On Monday, Ari Rinkus called BuzzFeed News. During the hour-and-a-half call, he repeatedly asked that the story not be published, and he disavowed much of what he had said in previous exchanges. Gone was the persona of a brash entrepreneur who dined with the president's son and worked security with the Secret Service.

That story about the cop who let him off? "Well, I lied," he said. "I don't work for the Secret Service."
That dinner with Eric and Lara Trump? "It never happened," he now said. "I know the family through my wife, and she tells me how great they are." (A spokesperson for the Trump Organization said, "Eric & Lara Trump did not have dinner with Mr. Rinkus. And if they have ever met, which is highly unlikely, it was purely in passing.")
Rinkus invented these and other tales to make himself seem more important, he said, and then presented himself anew as just a construction worker trying to redeem himself after earlier mistakes. (The owner of the construction company Rinkus said he works for told BuzzFeed News that the firm is more of a "concept" than a going concern.)
Rinkus hasn't asked any investors for any money, he insisted. True, Securablinds is pursuing federal contracts, he said, but he actually has no official role with the company.
So why did Securablinds' president call him an "associate"? Because he's "a fan" of the product, Rinkus replied. He includes the company on his business card, he said, merely for "brand recognition." Jacobson, the company's US lawyer, wrote in an email that "Mr. Rinkus is not an officer, director, member, partner or investor in the Company" but that he had asked to be trained "so that he could put together a US based installation team."
Rinkus also walked back his previous claims that he had brought up the company with people in the administration and the Trump Organization, including Eric Trump. "Not at all," he said. "I have not mentioned it to Eric Trump" or White House officials.
Then, he offered a deal: If BuzzFeed News would drop this story, he would offer up an exclusive interview with Securablinds executives.
As for his wife, she does not help him with any deals or access to the Trump family or administration officials, he said, because that would be "a complete conflict of interest." The Trump Organization spokesperson said it "does not have any business involvement" with Rinkus or Securablinds.
Rinkus added, "I probably said some things that weren't true."
"Is that how you treat a civil servant?"
Despite the fact that he hasn't paid off his court-ordered payments and maintains he works in construction, Ari Rinkus flies around in private jets and dines at expensive restaurants. But before his last phone call with BuzzFeed News, he was less focused on rehabilitating his own reputation than on burnishing someone else's image: Trump's. The president is misunderstood, he insisted earlier this month as he downed an "orange shot" at Frigate's, the local bar.
If only the media told the story right, he said. If only the media showcased the hardworking people behind Trump — like his wife.
For his next drink, he had to wait on the bartender for a few minutes.
Growing impatient, he asked her with a smile, "Is that how you treat a civil servant?"
The bartender, who had clearly heard the Trump spiel a few times, rolled her eyes in response, but obliged and poured him another. ●
CORRECTION
A previous version of this story misstated Mar-a-Lago's membership fee.
Outside Your Bubble is a BuzzFeed News effort to bring you a diversity of thought and opinion from around the internet. If you don't see your viewpoint represented, contact the curator at bubble@buzzfeed.com. Click here for more on Outside Your Bubble.