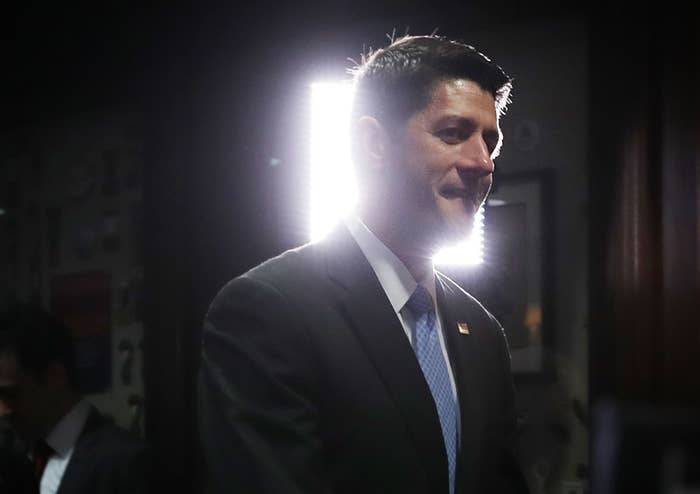 WASHINGTON — Speaker Paul Ryan endorsed Donald Trump Thursday after a few weeks of holding out, but it's unclear how involved he will be in the presumptive Republican presidential nominee's campaign.
The speaker's office is still debating how closely tied they want to be with Trump when it comes to fundraising and campaigning. Trump has been struggling to put together a fundraising operation that can keep up with Hillary Clinton and could use help from Ryan, who is well-connected with top donors and has already raised millions for House Republicans.
Sources familiar with Ryan's thinking told BuzzFeed News that it's still too early to say how involved the speaker will be and that Ryan's primary focus is going to remain campaigning for House members.
Ryan has distanced himself from some of Trump's offensive comments, but his endorsement came on the same day that Trump said in an interview that the judge presiding over lawsuits against Trump University has an "inherent conflict of interest" because of his Mexican heritage.
The speaker's decision to back the billionaire was widely expected after he told reporters last week that his staff had been talking to Trump's campaign almost daily.
In a column for his hometown newspaper, Ryan said Thursday that despite their differences, their common ground — Trump backing House Republicans' "bold" policy agenda, which is set to be released in the coming days — would unite the party.
"It's no secret that he and I have our differences," Ryan wrote. "I won't pretend otherwise. And when I feel the need to, I'll continue to speak my mind. But the reality is, on the issues that make up our agenda, we have more common ground than disagreement."
"For me, it's a question of how to move ahead on the ideas that I — and my House colleagues — have invested so much in through the years. It's not just a choice of two people, but of two visions for America. And House Republicans are helping shape that Republican vision by offering a bold policy agenda, by offering a better way ahead."