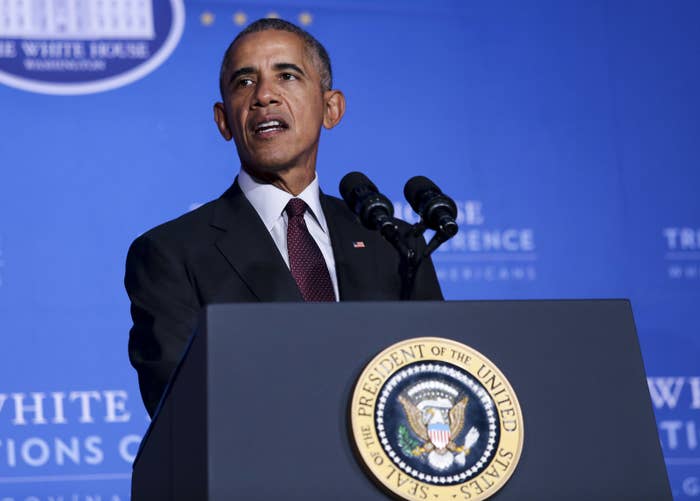 Congress voted overwhelmingly Wednesday to override President Obama's veto of legislation allowing families of victims of the Sept. 11, 2001, attacks to sue Saudi Arabia.
The Senate voted 97–1, with the lone "no" vote from Senate Minority Leader Harry Reid, who received a letter from the president urging him to sustain the veto because it would be "detrimental to U.S. national interests." The House followed with a 348–77 vote, easily clinching the two-thirds support it needs to override Obama's veto — a first for the administration.
But several lawmakers are already working on modifications to the bill, called Justice Against Sponsors of Terrorism Act (JASTA), that they hope to move forward in the lame duck session.
The changes would address issues the White House and Department of Defense have raised about the broad language used in the bill, which isn't 9/11-specific. It would authorize U.S. courts to hear cases against foreign states for injuries or death resulting from an act of international terrorism.

"Now that JASTA will be overridden, it is incumbent upon all of us ... to deal with concerns that many of us have about how this could play out against our own people," said South Carolina GOP Sen. Lindsey Graham, who said he has the support of about 20 senators to make changes to the measure. "What can we do to preserve our relationship with Saudi Arabia?"
Asked about accusations from some Republicans that any changes would be seen as carrying water for Saudi Arabia, Graham joked: "Well, there's not a whole lot of water in Saudi Arabia to carry."
"Bottom line is here's what I think: If you don't value the relationship, then you're making a mistake ... If you want to go forward in the Mid-East without Saudi Arabia as an ally, then be careful what you wish for."
Obama expressed his own concerns in his veto message.
"I have deep sympathy for the families of the victims of the terrorist attacks of September 11, 2001 (9/11), who have suffered grievously," he said. "I also have a deep appreciation of these families' desire to pursue justice and am strongly committed to assisting them in their efforts.
"This legislation would permit litigation against countries that have neither been designated by the executive branch as state sponsors of terrorism nor taken direct actions in the United States to carry out an attack here. The JASTA would be detrimental to US national interests more broadly, which is why I am returning it without my approval."
Earlier Wednesday, White House press secretary Josh Earnest said the override vote was "the single most embarrassing thing the United States Senate has done possibly since 1983."
This post has been updated with the final House vote.