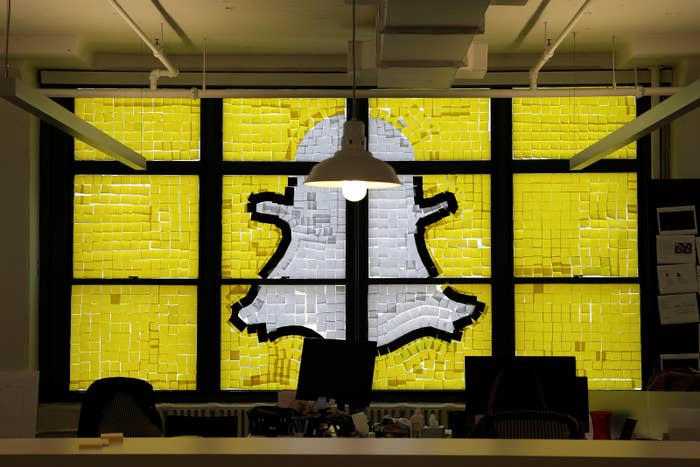 WASHINGTON — Senate Democrats are launching a new Snapchat account Monday evening during their late-night protest of GOP efforts to repeal Obamacare — the latest move by Senate Minority Leader Chuck Schumer to retool Democrats' messaging strategy.
The account, "SenateDems," will be one of the ways Democrats push their "Make America Sick Again" campaign, an aide to Schumer told BuzzFeed News, to showcase their efforts to fight back against Obamacare repeal. Dozens of senators and medical students will gather in Schumer's office Monday to use Snapchat to "engage young people about the importance of the [Affordable Care Act] and the disastrous effects of repeal."
Senators are also using Facebook Live, making floor speeches on the Senate floor and hosting calls with advocacy groups including Planned Parenthood, which Republicans are trying to defund, to rally grassroots activists.
"We're going to be speaking on the various issues deep into the night," Schumer told reporters in the Capitol Monday.
In an interview with BuzzFeed News last week, the new Democratic leader stressed the importance of social media as the party tries to figure out its messaging strategy following a rough election. "We have have a strong message, policy platform, but we have to get it out. So I'm doing more social media and electronic media. It's a much more different world than it was 10 years ago."
As Democrats plan on holding the Senate floor and pushing their Obamacare campaign on social media Monday evening, Republicans have been quick to point out that their targeted audience might not be tuning in.
Calling the effort part of the Democrats' post-election "grieving process," South Dakota GOP Sen. John Thune said: "People tonight are going to watching the national championship game," he said, referring to Monday's re-match between Alabama and Clemson. "They're not going to be listening to the Senate chamber."