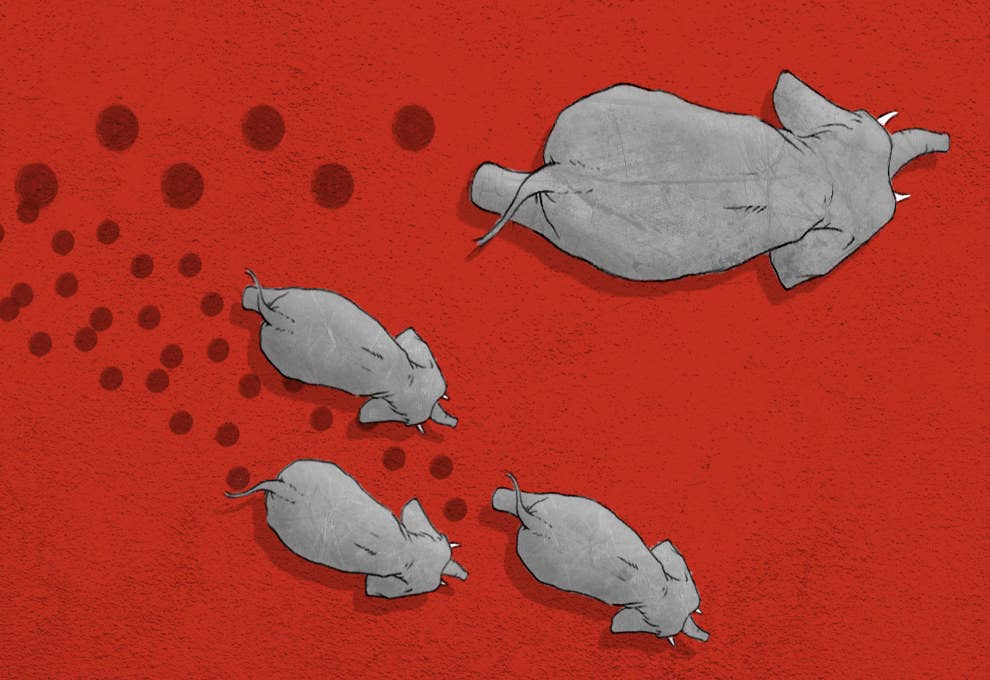 In the halls of the US Senate, Republicans are frustrated that they have to answer for Roy Moore, their Alabama GOP nominee accused of sexual misconduct with teenagers. One by one, senators have called for him to leave the race or risk expulsion from the Senate. They've canceled their finance agreements with Moore's campaign.
But what else can Republicans even do? Roy Moore is still in the race, and refuses to leave.
The Alabama Senate primary — even before the recent allegations surfaced — has highlighted how powerless the national party apparatus is in a state race like this, echoing the 2016 primary that sent Donald Trump to the White House against dropped endorsements and criticism from top party leaders. The harder the Republican Party pushes, the harder this candidate and his base dig in their heels.
Republicans in Washington want Alabama Gov. Kay Ivey to do something almost desperate: change the date of the special election, which might make it easier to dump Moore and replace him with another Republican candidate.
Ivey, who so far has rejected such requests, has kept a low profile this week at a Republican Governors Association meeting in Austin, Texas. She's not doing interviews, and, during a brief exchange with reporters walking briskly alongside her Wednesday morning, she sidestepped two questions about Moore.
"The election will be December the 12th," she replied, mechanically, to both.
The gap between Republican leadership and a chunk of the party's base is growing — and it seems it's one that even allegations as serious as child molestation won't be able to close. As some Republicans this week, summing up the scenario unfolding in Alabama and what it means for the party, put it: "If we can't unite on this, then what can we unite on?"
"In Alabama nobody gives a shit what [Sen. John] McCain thinks or what some of these other guys think," said Jack Campbell, a GOP political consultant in the state.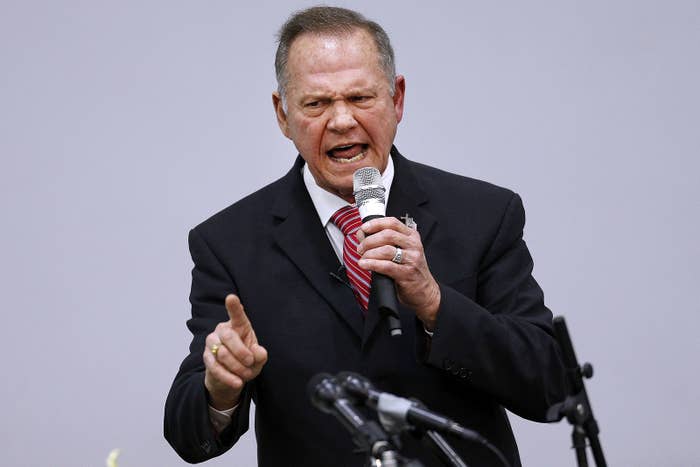 Years of anti-Obama fervor in the Republican Party that energized the grassroots and resulted in insurgents like Sens. Marco Rubio, Ted Cruz, and Mike Lee being elected to office has now morphed into a different, anti-Washington sentiment so strong that that the Republican Party appears to have lost all control of it. Even calls from conservative stars like Cruz and Lee for Moore to step down are being ignored by the nominee's supporters, who question the allegations as politically motivated and suspiciously timed.
Noah Wahl, the chairman of the Limestone County Republican Party in Alabama and a member of a district executive committee that Tuesday night passed a formal resolution affirming their support for Moore, said the resolution was in part meant to push back on outside voices.
"We kinda feel like some of the media sources and some elected officials from outside of the state are coming to some 'pre-justice,'" Wahl said. "Mitt Romney, John McCain, and Mitch McConnell are making statements when they don't really know either party."
Even President Trump, who has remained silent on the race since the allegations, Wahl added, likely won't have that "big of an influence in Alabama." After all, he campaigned against Moore in the primary, too.
Moore's supporters are defiant, deriding GOP leadership in Washington for casting aside Moore, doubting the women speaking up, and bashing the media for trying to dig up dirt on their candidate.
The party is in charge of the White House and Congress. But outside of Washington, Republican activists are still expressing the anger that led to the rise of the tea party movement, a virtually new Republican slate of lawmakers in Congress, and the surprise election of Trump. This time, however, Republicans argue, the type of anger and how it's playing out is different.
"This movement is much darker," said Rick Tyler, a GOP strategist who has worked for former House Speaker Newt Gingrich and Cruz, of what he's seeing from Republican activists today compared to the height of the tea party movement.
"There's a deep, deep mistrust of Republican leadership in Washington and there's always been a mistrust of the press, and it's gotten worse now," Tyler said. "The parties have very little of the power that they used to have...they're not in charge anymore."
"What's needed is that someone needs to be able to explain to the country what a Republican agenda means today so that you build a not 30% coalition but closer to a 60% coalition. The party has to stand for something, because if it stands for nothing then what's winning worth?" he said.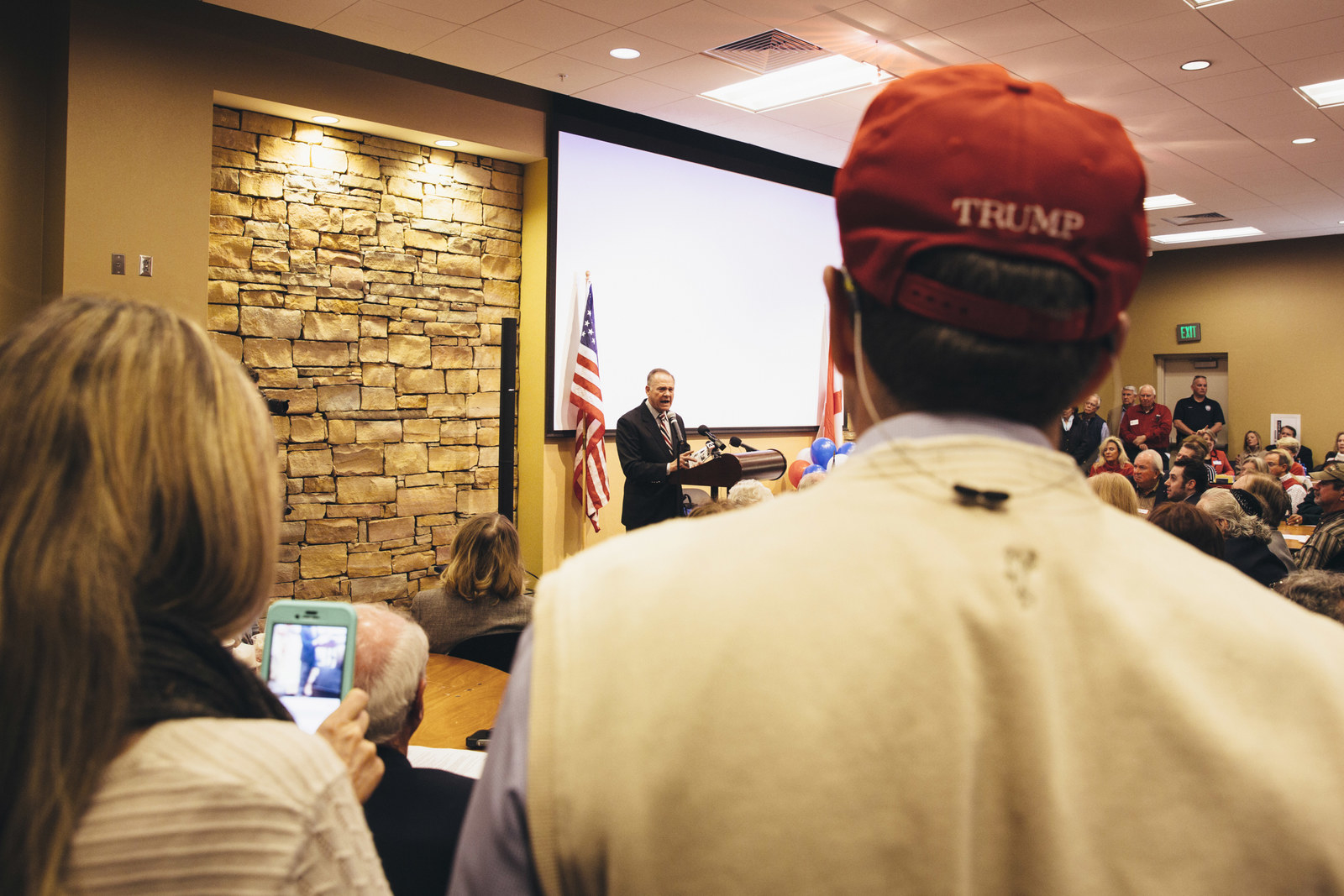 Moore, a state judge who was twice elected and removed from the Alabama Supreme Court and has a history of making controversial comments, handily won an ugly Republican primary in September after defeating interim Sen. Luther Strange, the Trump-endorsed candidate, for the seat vacated by now-Attorney General Jeff Sessions. Establishment Republican groups spent millions trying to defeat Moore, but failed and endorsed him after he became the nominee against Democrat Doug Jones. National Republicans withdrew their support soon after the Washington Post reported last week on allegations of sexual misconduct against Moore, once again dividing the party in an Alabama race that could have been simple.
"Under George W. Bush, the Republicans moved in lockstep or didn't move — they had the discipline and strength in leadership to make sure of that," said Alabama Republican political consultant David Mowery. "This wouldn't have happened with the cruel fixers they had twisting arms back then. And even when they lost...there wasn't a sense of no one manning the cockpit like there is now."
National Republicans remain uncertain of what to do next — whether they try to stop Moore now or wait and try to expel him from the Senate using the body's procedural rules if he's elected. Meanwhile, McConnell, the Senate majority leader, has become even more of a punching bag for the Republican base, which was already calling for him to step down after the Senate failed to repeal the Affordable Care Act. McConnell's criticism of Moore has led to accusations of "meddling in the election" and trying to thwart the will of the voters in Alabama.
When new allegations against Moore were reported in the Washington Post Wednesday night, Moore knew where to aim his frustration.
"I don't envy my Republican friends in Alabama; it's a bad situation," said Henry Barbour, a Mississippi-based GOP strategist. "It's bad for the national party when it appears we have a Senate candidate who thinks it's OK to 'date' 14-year-old girls, but also very tough for Alabama Republicans when it seems like Washington is trying to tell them what to do and their alternative is a pro-abortion Democrat."

John Brabender, a Pennsylvania-based strategist who advised Rick Santorum's presidential bids, said Moore is purposely trying to exacerbate divisions between the GOP establishment and base to keep his candidacy alive. "I think what Moore and his supporters have done is to find enemies rather than talk about victims in this case," Brabender said, citing McConnell and "the Washington Post as an East Coast elitist paper" as easy to vilify.
Haley Barbour, the former Mississippi governor, and Henry Barbour's uncle, acknowledged that Ivey is in a tough spot. "Look," he told BuzzFeed News, "it's a bad situation for everybody — except for Jones."
Others at the RGA meeting in Austin were careful not to criticize Ivey's reluctance to act.
"I think that's best left for her to explain what she's going to do," Wisconsin Gov. Scott Walker said during a Wednesday press conference.
Walker and Florida Gov. Rick Scott — the RGA chairman and vice chairman, respectively — were left to field several of the Moore-related questions. Both described the accusations as disturbing and said they believe Moore should exit the race.
Walker, who as Wisconsin's governor and briefly as a 2016 presidential candidate has had some success attracting support from both the establishment and base, said he's not worried that the Moore scandal will hurt the party in 2018, when he is seeking a third term. But he also indicated he expects Senate Republicans to snuff out the distraction if Moore wins.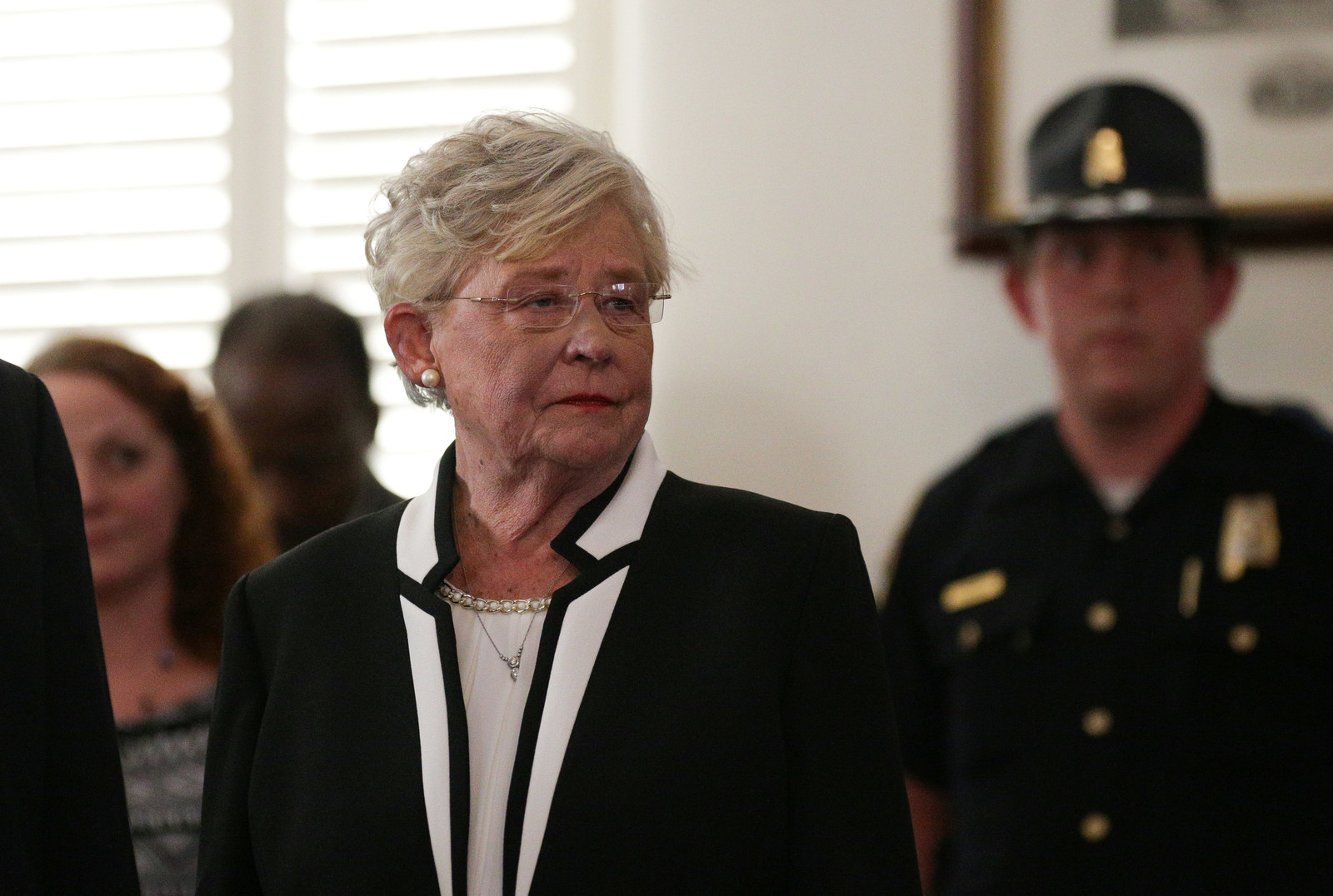 "I think they've made it pretty clear," Walker said. "I mean you heard [National Republican Senatorial Committee Chairman] Cory Gardner the other day. I think others leaders have said, repeatedly, they wouldn't seat him."
In order to keep Moore from exploiting the narrative of Washington Republicans getting involved in the election, some Republicans are calling for the state party to serve as the bridge between Alabama voters and Republican establishment.
"It's a shame that the Republican Party finds itself where we are," South Carolina Sen. Lindsey Graham told reporters. "I'd like the Republican Party of Alabama to step up and fix this problem for the good of the state of Alabama and country as a whole and certainly for the Republican Party."
But the Alabama GOP has given little public indication what its next move will be, even as county and district parties have doubled down on their support of Moore. The Alabama Republican Party's steering committee held a private meeting Wednesday at an Embassy Suites to debate its options. The members covertly exited the meeting with the help of hotel staff, dodging press waiting for them outside. The party has not made any public announcement since the meeting.
For Alabama Republicans, the risk is real: If they turn on Moore, the democratically elected Republican nominee, and back a write-in candidate or help hand the seat to Jones, state Republicans fear his supporters will take it out on establishment candidates in the next election.
Arizona Sen. Jeff Flake, who recently announced he isn't running for re-election, said earlier this week he'd rather support Jones than back Moore after hearing the allegations against him. Flake was immediately targeted by right-wing website Breitbart, which is run by former Trump adviser Steve Bannon and still standing by Moore, for attacking "the morality" of a Republican candidate while staying "mysteriously silent on the case of Democrat Senator Robert Menendez," who is currently on trial in a corruption case.
Flake said Tuesday he was disappointed in the GOP base still standing by Moore, before saying softly, "I think they'll come around though."
But if Moore remains on the ballot, Brabender said, Alabama voters will face an unusual choice: "a race set up between a candidate who is out of the mainstream of Alabama on issues and another who is outside the mainstream of everywhere in terms of character." ●
Tarini Parti reported from Washington; Henry J. Gomez reported from Texas; Alexis Levinson reported from Alabama.