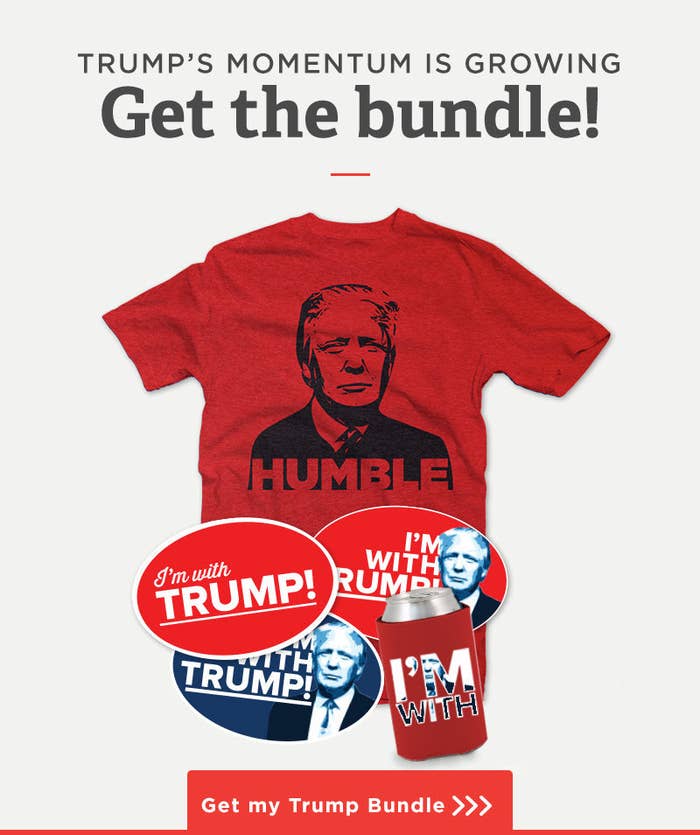 Republicans may be worried that Donald Trump as their presidential nominee could cost them the majority in the Senate, but that hasn't kept them from fundraising off his front-runner status.
The political arm of Senate Republicans has been using the real estate mogul to attract small-dollar donors since May. The National Republican Senatorial Committee has been pushing supporters in emails to purchase Trump koozies, t-shirts, stickers, and other items that say "I'm with Trump." The emails direct to the committee's website for donations.
Trump's recent proposal to ban Muslims from entering the U.S., which was widely criticized by Republican leaders in Congress, hasn't kept the NRSC from continuing to use the GOP presidential frontrunner for fundraising.

In an email sent Wednesday, the committee encouraged supporters to "claim" the "perfect gift" — a Trump koozie for $12 — "just in time for the holidays!"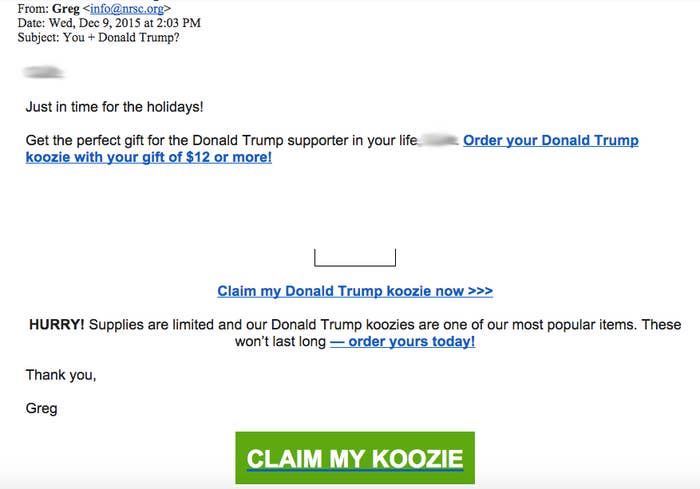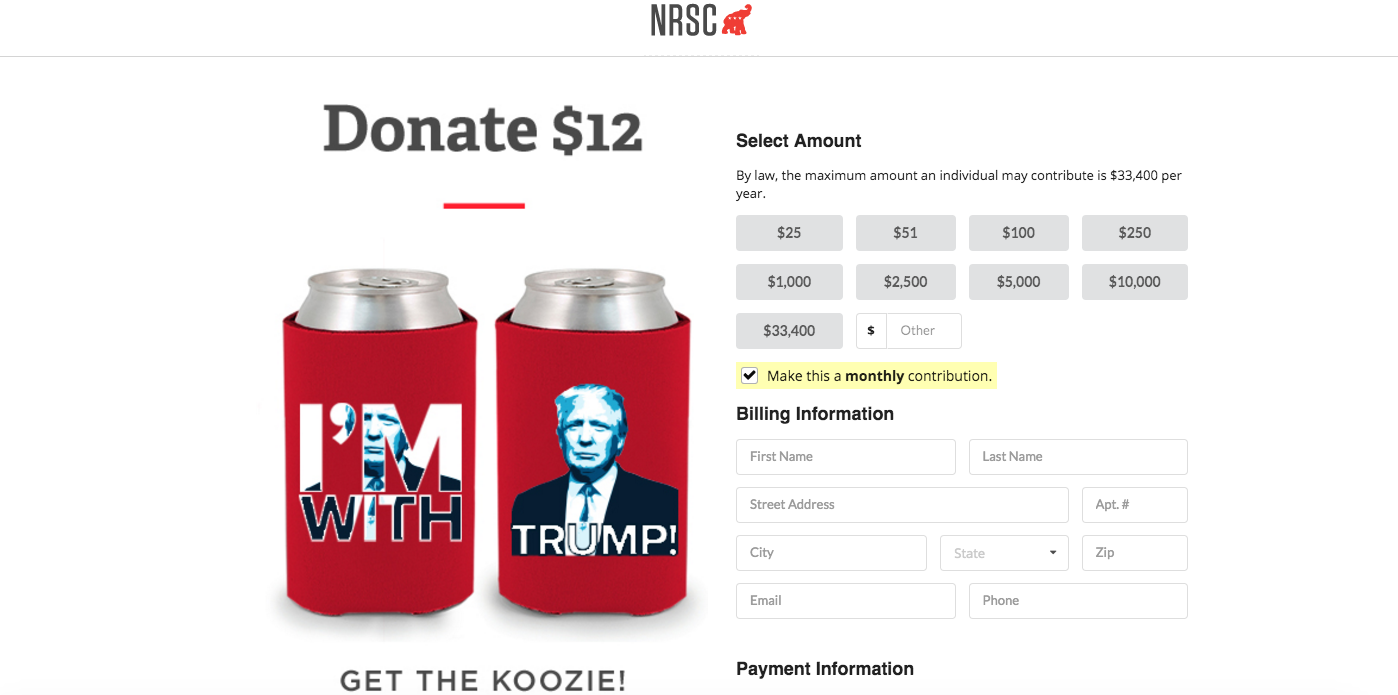 Andrea Bozek, spokeswoman for the NRSC, said in a statement the committee has used several presidential candidates for fundraising. She also made a plug for their latest product.
"We offer products for all candidates that have appeared on the main stage during the Republican primary debates," Bozek said. "Right now we are offering free shipping on our 'not ready for Hillary' bumper sticker at https://store.nrsc.org."