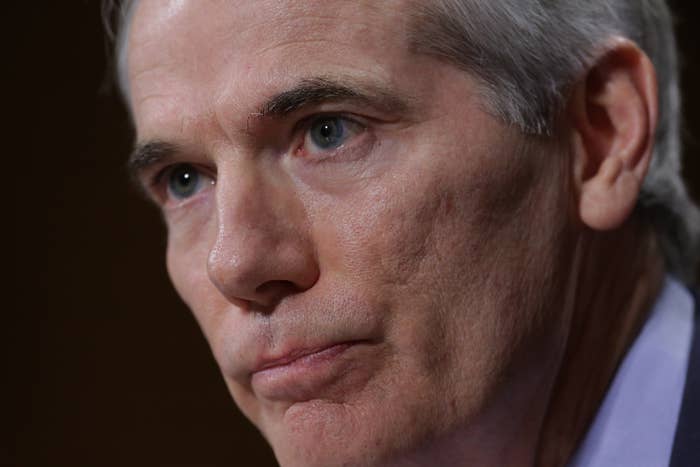 WASHINGTON — Ohio Sen. Rob Portman's Democratic challenger has launched a non-skippable, six-second digital ad that attacks the Republican for being "the best senator China's ever had."
The ad, which will target YouTube users in Ohio, marks the first time a Senate campaign has used YouTube's new "bumper" ads since they were announced by Google two weeks ago and described as "little haikus of video ads."

Democrat Ted Strickland's ad, which was first shared with BuzzFeed News, uses a news clip to hit Portman on trade deals "that cost 3 million jobs."
It will reach targeted voters in Ohio and is part of the campaign's six-figure digital media campaign.
New Hamshire Sen. Kelly Ayotte's campaign used the new ad format last year as part of closed beta test.
Recent polls show the Ohio Senate contest in a dead heat. Like the presidential race, trade has emerged as a top issue.

The new ad form is part of the campaign's effort to use "the most cutting edge technology and digital innovations," said campaign manager Rebecca Pearcey in a statement.
"Short and sweet is the key to reach voters online — and thankfully it only takes 6 seconds for them to learn the truth about Portman: he's the best senator China's ever had," Pearcey said.