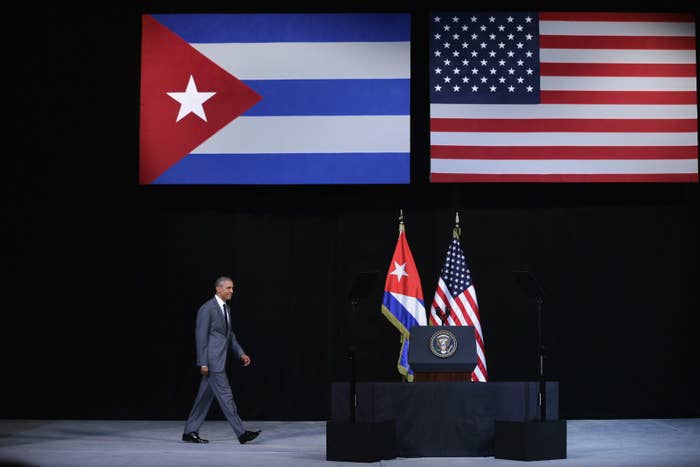 WASHINGTON — President Barack Obama nominated Jeff DeLaurentis as ambassador to Cuba Tuesday — more than a year after the US and Cuba officially normalized diplomatic relations.
DeLaurentis's nomination will face a tough road to confirmation, because some Republican senators are likely to put up a fight. Sens. Marco Rubio of Florida, Ted Cruz of Texas, and Tom Cotton of Arkansas are among those who have previously said they won't vote to confirm an ambassador to Cuba.
"I am proud to nominate Ambassador Jeffrey DeLaurentis to be the first US ambassador to Cuba in more than 50 years," Obama said in a statement. "Jeff's leadership has been vital throughout the normalization of relations between the United States and Cuba, and the appointment of an ambassador is a common sense step forward toward a more normal and productive relationship between our two countries."
DeLaurentis currently serves as the top US diplomat in Cuba.
"Jeff is already working with Cuba on issues that advance US national interests, such as law enforcement, counternarcotics, environmental protection, combatting trafficking in persons, expanding commercial and agricultural opportunities, and cooperation in science and health," the statement continued. "He engages broadly with the Cuban people and expresses the United States' strong support for universal values and human rights in Cuba."