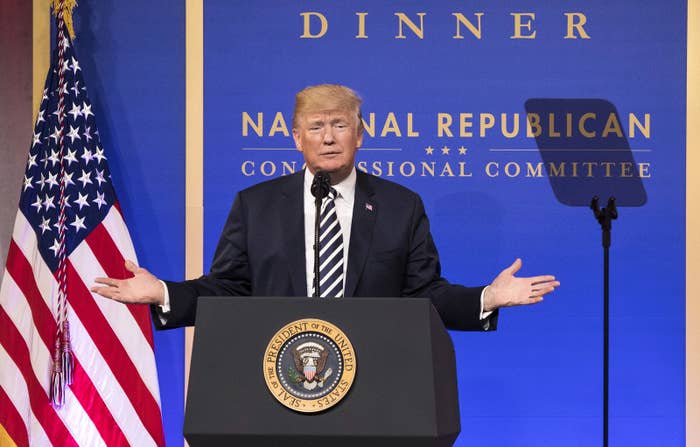 The campaign arm for House Republicans has not yet given its major donors any information regarding this year's hack of its top advisers' emails by an "unknown entity."
Five major donors — either directly or through their operatives — told BuzzFeed News Wednesday they had not heard at all from the National Republican Congressional Committee about the hack, which was first revealed by Politico Tuesday. Most of the donors, who had given the committee upwards of about $50,000 this election cycle, did not even know about the hack until they were asked and did not want to comment on the record about it without learning more.
"This is the first I'm hearing of it," said Minnesota-based megadonor Stan Hubbard, who contributed six figures to the NRCC during the 2018 election.
Another major donor, who is already planning on giving more in 2020 in an effort to win back the House, was surprised by the lack of contact. "They didn't even forward the Politico story," the donor said. "There has been no contact at all. You would expect a little better customer service."
The NRCC told Politico that no donor information was compromised as result of the hack, but the organization has given few details beyond its statement Tuesday.
"The NRCC can confirm that it was the victim of a cyber intrusion by an unknown entity," said Ian Prior, an official at Mercury Public Affairs hired by the NRCC.
"The cybersecurity of the Committee's data is paramount, and upon learning of the intrusion, the NRCC immediately launched an internal investigation and notified the FBI, which is now investigating the matter."
Prior declined to comment further for this story.
Rank-and-file members of the House, who also contribute to the NRCC through their campaign accounts, were also unaware of the hack until it was reported, according to Politico.
The revelation of the intrusion comes as cybersecurity concerns have become widespread across campaigns and committees in the aftermath of the Democratic National Committee hack in 2016. It also comes as Republican elected officials and donors grow increasingly worried about Democrats outpacing them in fundraising.