New York Democrat Proposes Abolishing The Benghazi Select Committee
Rep. Louise Slaughter's amendment is expected to fail.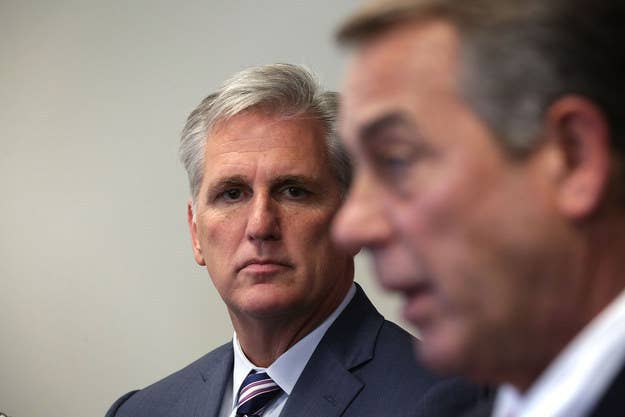 Seizing on House Majority Leader Kevin McCarthy's comments that suggested the GOP-led investigation into the Benghazi attacks was politically motivated, Democrats are now making an effort to abolish the committee conducting the probe.

Rep. Louise Slaughter, the ranking member on the House Rules Committee, is expected to put forward an amendment Tuesday evening that would abolish the Select Committee on Benghazi. The New York Democrat will amend a measure creating a similar committee to look into Planned Parenthood by taking out the language related to the group and inserting language to terminate the Benghazi committee.

The amendment, which is expected to fail, comes days before former Secretary of State and Democratic presidential front-runner Hillary Clinton is set to testify before the committee. Clinton is scheduled to testify Oct. 22.

The move also follows comments made by McCarthy, a leading candidate for House speaker, who said in an interview on Fox News last week: "Everybody thought Hillary Clinton was unbeatable, right? But we put together a Benghazi special committee, a select committee. What are her numbers today? Her numbers are dropping. Why? Because she's untrustable. But no one would have known any of that had happened had we not fought."
Slaughter brought up McCarthy's remarks in an interview with BuzzFeed News before announcing her efforts to abolish the committee.
"I want to know how much money they've spent on Benghazi investigations because we know eight committees did it," Slaughter said.
"We have reports from the Armed Services Committee that there is nothing there. And they know that. We've known all along that it's political. But now, that they've come right out and admitted that it's political, we want it stopped."
Clinton's campaign also released a new ad this week that uses McCarthy's comments. In response to the 30-second spot, McCarthy released a new statement Tuesday — again clarifying what he said: "The mission of the Select Committee on Benghazi is to find the truth — Period. The integrity of Chairman Gowdy, the Committee and the work they've accomplished is beyond reproach. The serious questions Secretary Clinton faces are due entirely to her own decision to put classified information at risk and endanger our national security."