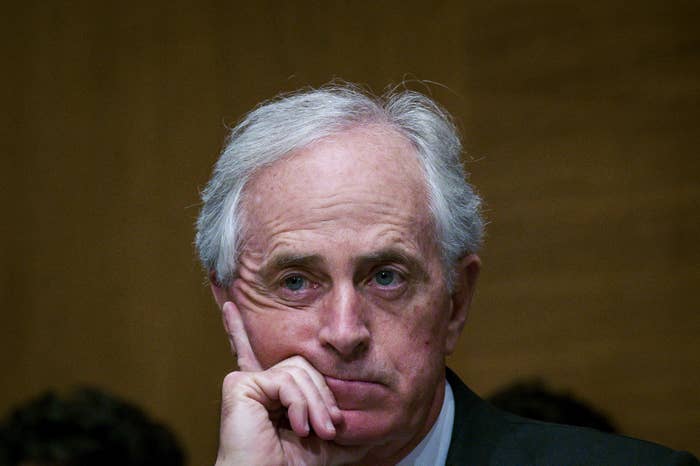 The political network affiliated with billionaires Charles and David Koch will continue to back Tennessee Rep. Marsha Blackburn's Senate bid even if Sen. Bob Corker reconsiders retirement and runs for reelection.
"Marsha Blackburn has been a committed champion for policies that will expand opportunity for all Americans and help people improve their lives," said Koch network spokesperson James Davis in a statement Tuesday to BuzzFeed News.
"The hardworking taxpayers of Tennessee would be fortunate to have the strong voice of Marsha Blackburn fighting for them in the U.S. Senate and she will have our Network's full support."
It's rare for Koch-backed groups to jump into Republican primaries. But they invited Blackburn to attend the network's annual Palm Springs retreat last month to mingle with hundreds of top donors. She was also featured on a panel and received a huge applause from donors at the event.
Corker, who has been critical of President Trump in recent months, has been "listening" to Republicans urging him to run again, Politico reported Monday, as concerns about losing the Tennessee seat to Democrats grow. Blackburn's campaign said that she would stay in the race irrespective of Corker's decision.

"It's well past time for the good old boys club in Washington, DC, to quit thinking they know who the best candidate and conservative leader is for Tennessee families," said Andrea Bozek, a spokesperson for Blackburn. In a different statement, Bozek went on to call anyone who thinks Blackburn can't win a "sexist pig."