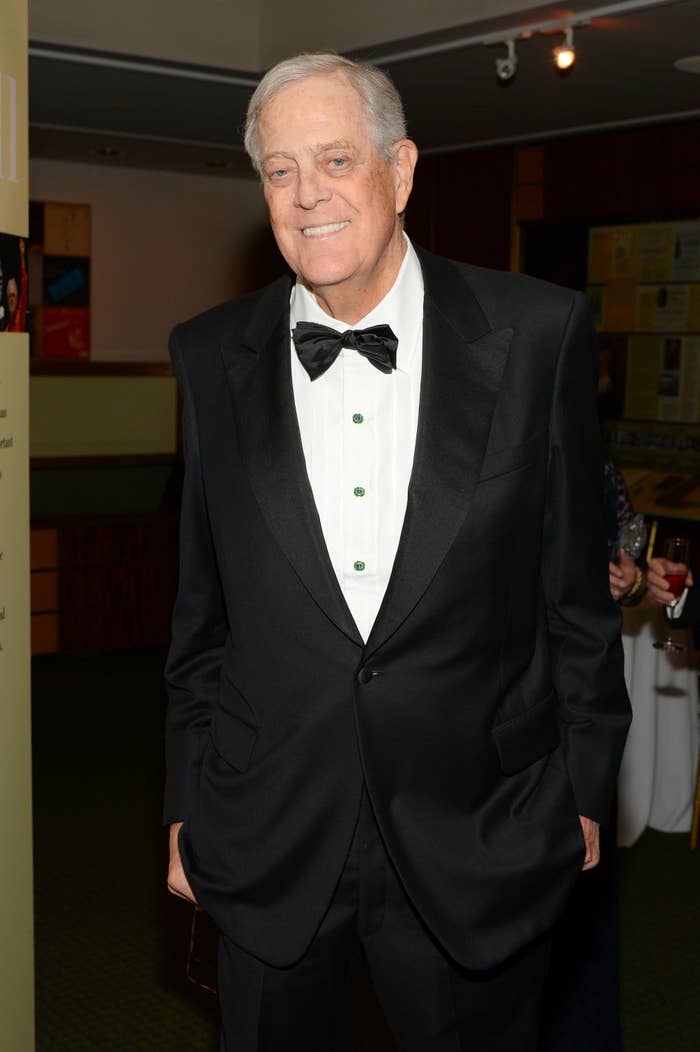 WASHINGTON — The Koch network has laid off about a dozen staffers working on its intelligence gathering unit, BuzzFeed News has learned.
The layoffs are part of a restructuring that will further integrate the unit under Freedom Partners — the umbrella group that overseas the Koch brothers' political and policy work, according to a source close the network. Those who have been laid off have been given the opportunity to apply for other jobs within the network.
The dozen layoffs represent a small percentage of overall 1,200-person network operation.
The intelligence gathering arm of the network sends "intelligence briefing" emails tracking the canvassing, phone-banking, and voter-registration efforts of left-wing groups. It also tracks the movements of liberal organizers, Politico first revealed.
"We are constantly looking for ways to increase efficiency, optimize our efforts, and to ensure we have an operation that will help us build a movement of millions to advance our issues and reverse the trajectory of what is quickly becoming a two-tiered society," said James Davis, spokesman for Freedom Partners Chamber of Commerce, in a statement.