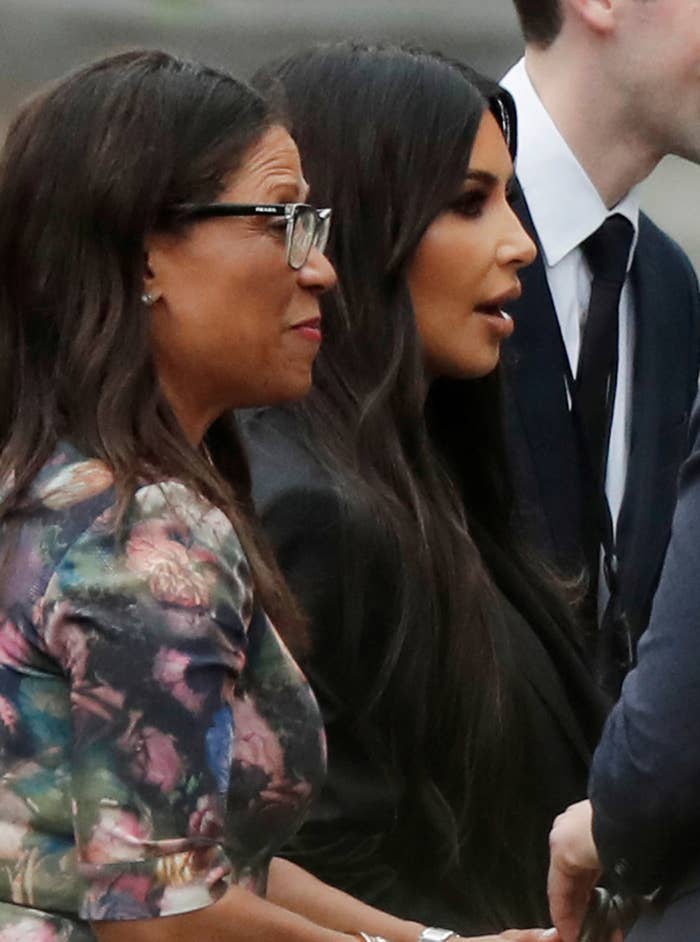 A top official from the political network affiliated with billionaires Charles and David Koch praised Kim Kardashian after her meeting Wednesday with the president on criminal justice issues — a priority for the influential brothers, which the official said they would be open to working on with the reality TV star.
"I think it's great that [President Donald Trump] has been opening up more and more on these issues and talking to Kim Kardashian," Mark Holden, senior vice president of Koch Industries, told BuzzFeed News. He added that Kardashian has been a strong advocate on prison and sentencing reforms, especially in pushing for a pardon for Alice Johnson.
Johnson, a 61-year-old great-grandmother, has been serving a life sentence without parole for a first-time drug offense. Kardashian went to the White House with the intention of discussing a potential pardon for Johnson.
Holden said the Koch network would be "happy to work with" Kardashian where there's a "common goal and vision."
Already, there's some alignment between Kardashian and the Kochs. One of the lawyers working on Johnson's case, Brittany Barnett, is the cofounder of the Buried Alive Project, which is in part supported by a group affiliated with the Charles Koch Foundation.
Koch Industries, the brothers' corporation, gave its backing to Kardashian's efforts earlier on Wednesday.
The Koch network has been working with bipartisan groups and other celebrities on their criminal justice-related efforts in recent years, including NFL Hall of Famer Deion Sanders and rapper Snoop Dogg.

After his meeting with Kardashian, Trump tweeted a picture of the two in the Oval Office Wednesday night.
Although the administration — led by Trump's son-in-law Jared Kushner — has been focused on prison reform, the inclusion of sentencing reform in his tweet was more of a surprise for criminal justice reform advocates. Sentencing reform has been divisive among some Republicans and has drawn some opposition from Attorney General Jeff Sessions. Those reforms also could go against Trump's "law and order" rhetoric.

Holden was one of the advocates who participated in a roundtable discussion on prison reform with the president earlier this year. He said the prison reform bill that overwhelmingly passed the House earlier this month is what the Koch network is focused on for now, but that it would "pick up the discussion on sentencing reform that's been happening for years" after that bill is signed into law.
"This is the first step, and then there will be more steps," he said.