In Kentucky, Rand Paul Might Need The GOP Establishment He Keeps Torching
Before he ran for president, Rand made nice with the establishment — that ended after his presidential bid turned ill-fated. But he now has a challenger for his Senate re-election, and even if he's unlikely to lose, he might need resources and support from the party leaders he keeps criticizing.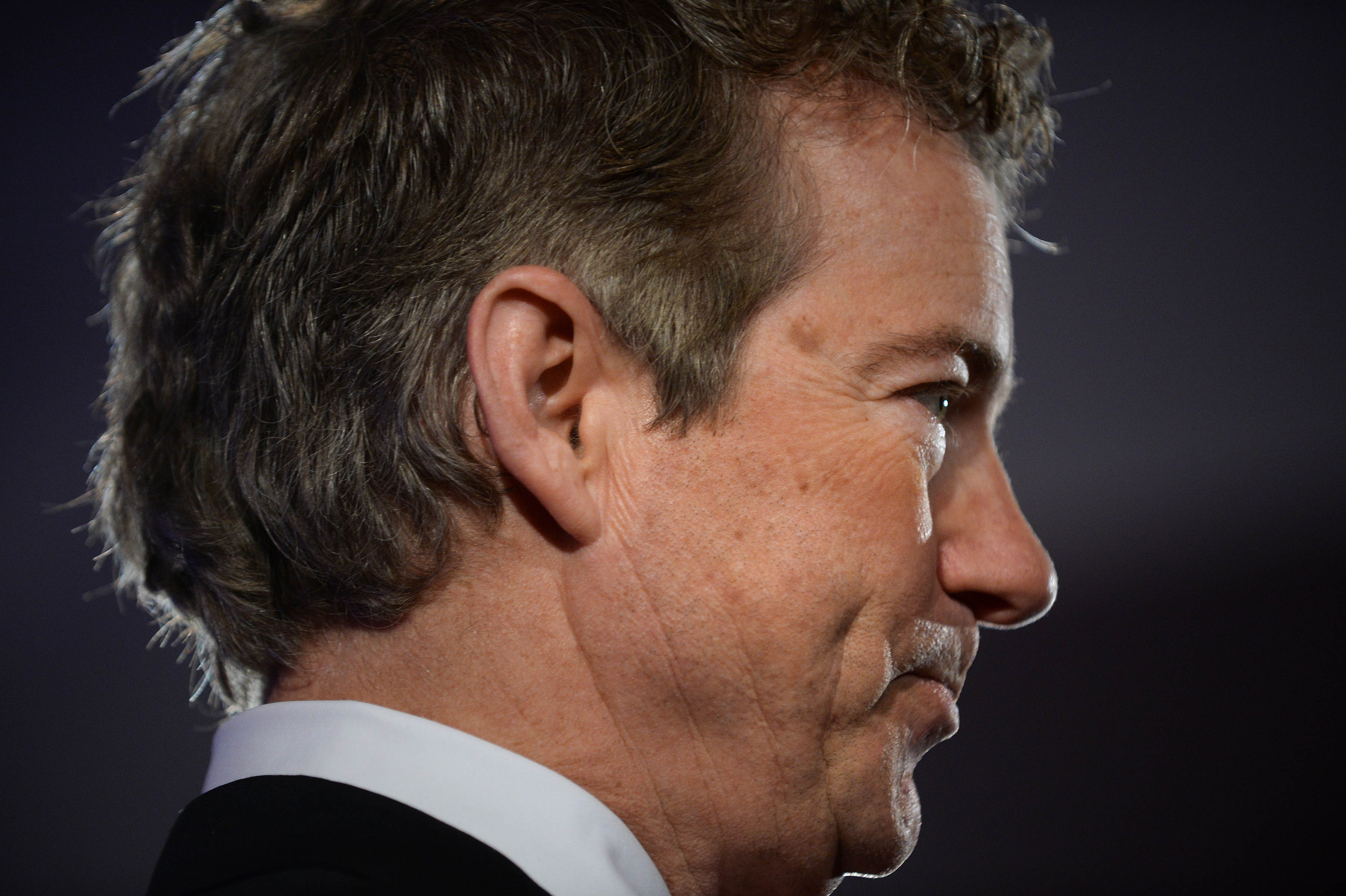 WASHINGTON — Before running for president, Sen. Rand Paul tried very hard to make nice with the Republican establishment.
He campaigned on behalf of establishment Senate candidates in 2014. He fundraised for them. He even helped Senate Majority Leader Mitch McConnell — a fellow Kentuckian who is despised by tea party activists — win re-election.
But to capitalize on the anti-Washington, outsider rhetoric GOP presidential primary voters seem to be responding to this election cycle, Paul has reverted back to his old ways — even as his Senate re-election becomes ever more likely the only ballot that Paul will be on in November.
In recent months, Paul has stepped up his attacks on his colleagues in the Senate as he runs for president, repeatedly telling voters it's been a waste for the GOP to have control of the upper chamber, according to a BuzzFeed News review of the senator's interviews and videos of townhalls. He's gone after Republican leadership — including Speaker Paul Ryan — and taken shots at McConnell without explicitly mentioning his name, despite the Senate leader's endorsement of his presidential campaign.
Paul, who has been sliding in the presidential primary polls and didn't have enough support to make it on the main debate stage earlier this month, is already facing pressure from back home to focus on his Senate race, especially now that a credible Democratic contender has jumped into the race.
Democrat Jim Gray, mayor of Lexington, filed paperwork on Tuesday to challenge Paul. Although Democrats recognize winning Paul's seat would be tough, they could force Republicans to spend money in the state in an election year where the GOP is defending several seats in battleground states and Paul's attention is elsewhere.
The campaign arm of the Senate Republicans has been warning Paul's advisers not to take his re-election bid for granted for months. The National Republican Senatorial Committee met with a top Paul aide, Doug Stafford, last October to make him aware of the senator's bleak standing in his home state based on a poll they had commissioned, Politico previously reported.
And the Kentucky Republican's constant disapproval of the Senate's work could further complicate his re-election bid. Instead of touting legislative accomplishments and explaining why the GOP deserves to keep the majority in the Senate — as other incumbents up for re-election have been doing, Paul's simultaneous run for two offices has muddled his message.
For months, on the presidential campaign trail, Paul seems to have been making the case that he's the only one standing up to leadership, but there aren't enough senators like him to result in reform, making the GOP's Senate majority useless. But now that he's shifting at least some of his attention to the Senate race, in op-eds in Kentucky newspapers, he's reminding voters that he's done his job as a senator well and that it's crucial for Republicans to hold on to the Senate.
"Regardless of whether a Republican like me is in the White House in 2016 or another one of Obama's liberal friends is elected, the message is clear: We need a Republican Senate more than ever. If you want your rights to be in the hands of people who believe in Kentucky values you need a Republican Senate. It's really as simple as that," Paul wrote in the Lexington-Herald Leader this month.
His plea to keep the Senate in GOP hands is different from the brash tone he's adopted in Iowa and New Hampshire in recent months.
At a townhall in New Hampshire last year, Paul referred to Congress — the institution he is running to remain a part of — as "wee tiny" and "impotent."
"You think you've elected a Republican House and a Republican Senate and you expect some results," Paul added during the same event. "But nothing. Absolutely nothing. You're getting nothing for all the work you're doing because they're unwilling to stand up and assert the power of the purse."
In radio interviews in early states this month, he's pushed a similar message.
"We went around the country and Republicans said: Give us power in the House. The people did. We said: Give us power in the Senate. They did. And yet none of the power of the purse is being exerted," Paul said in an interview on Iowa's The Simon Conway Show last week. "It's very, very disappointing."
"Paul Ryan voted to give an unlimited authority to borrow money in the last year of the president's tenure. He also voted to increase the spending caps for military and for domestic welfare," he said in the same interview. "And then Paul Ryan voted for $1.1 trillion spending bill. So Republicans are now saying we're offended and we're going to stop the president's executive order on gun control. I'm with them except the Republican leadership including Paul Ryan voted to give him one-year's worth of spending… There's absolutely no leverage to stop anything that the president does in his final year in office, and the Republican leadership gave it up."
When asked if McConnell should be leading the GOP in the Senate in another interview earlier this month, Paul criticized the process by which he was elected even though the majority leader helped Paul get the support he needed from Kentucky Republicans to change the state's presidential primary into a caucus, clearing the way for him to run for two offices at the same time.
"The leadership is decided basically over decades and decades of — you know we're talking friendships between five, 10, 15, 20 people," Paul responded on the Boston-based Kuhner Report. "It's very difficult to have any changes in that. And it won't happen until you there's a groundswell from people in sending new people to Washington."
McConnell was elected majority leader unanimously by his colleagues. A spokesman for McConnell declined to comment for this story.
Paul also told host Sean Hannity in another radio interview this month that Senate leadership "uttered profanities" at him and told him to stay silent when he took to floor at 2 a.m. to urge colleagues to vote against the spending bill in December. "I do everything I can to let them know that we are ruining the country by borrowing so much money."
Paul's Senate campaign did not comment on his messaging while running for both offices. But Stafford, his senior adviser, listed Paul's first-term accomplishments in a statement.
"As Sen. Rand Paul prepares for re-election, he hopes voters will remember his tireless work to balance the budget, his fight against President Obama's War on Coal, his fight against Obamacare, and that Sen. Paul has returned to the taxpayer over $2 million from his office budget," he said.