For Now, The Big GOP Groups Are Spending In Senate Races — Instead Of Against Clinton
Clinton's email and polling numbers, according to the operatives, have kept them from spending against the Democratic frontrunner. They've been putting millions into key Senate races instead.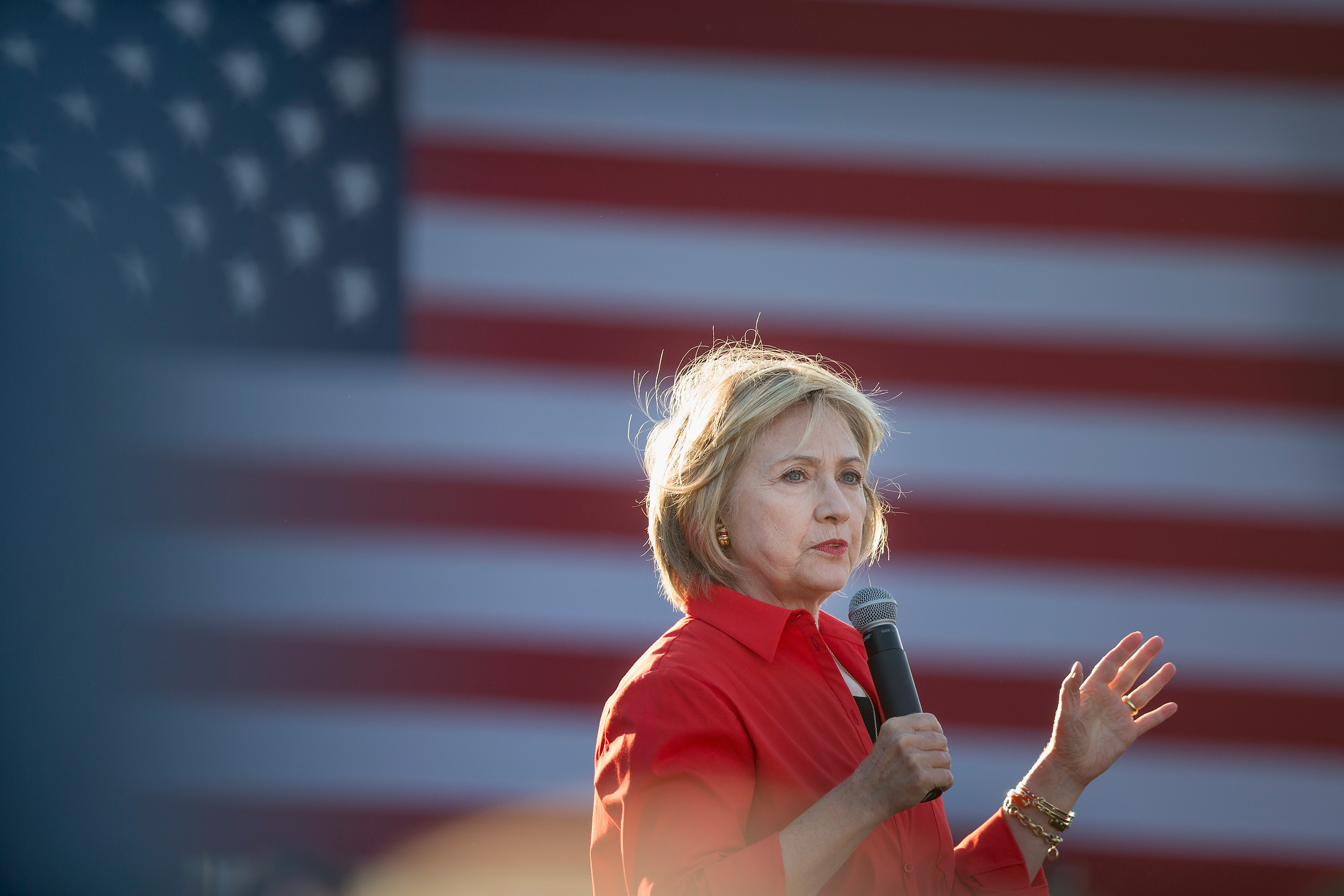 WASHINGTON — Major GOP outside groups are still quiet on the airwaves when it comes to attacking their biggest target: Democratic frontrunner Hillary Clinton.
And Senate Republicans are the ones inadvertently benefiting from the free pass.
Sources close to big-money groups expected to spend millions going after Clinton on the airwaves told BuzzFeed News they haven't had to shell out early money on the presidential race yet because they think Clinton's favorability is still low. Some have launched digital ad campaigns focused on the former secretary of state, but they have so far stayed away from TV and radio ads.
A new outside group called Future 45 started airing an ad last week focused on Clinton's tenure as secretary of state — but the buy was only worth $65,000, according to the Associated Press. Another ad aired by Stop Hillary PAC ahead of Clinton's testimony before the Benghazi Select Committee only ran during the Democratic debate, and some GOP candidate-specific super PACs have mentioned Clinton in their ads.
But overall, major conservative outside groups are still sitting on the sidelines.
Instead, they have spent big going up early in battleground Senate races, as Republicans face a difficult election ahead in trying to defend their majority in the upper chamber. Before the airwaves get saturated with presidential ads and airtime gets more expensive, outside groups are spending millions on positive spots to drive up incumbents favorability or attack Democratic challengers early in the election cycle.
"(Clinton's) difficulties have clearly allowed outside groups to save money that would have most likely been spent detailing her shortcomings," said a GOP strategist affiliated with an outside group. "On the face of it, it's a glaring omission, but her shortcomings have allowed the money to be spent elsewhere."
Koch-backed Americans For Prosperity has already spent a combined $2.4 million on ad buys in Ohio against Democrat Ted Strickland and in New Hampshire against Gov. Maggie Hassan. The ad against Strickland specifically urges viewers to vote against him — the first time the nonprofit has done such an ad on the Senate level. (The ad in New Hampshire was an issue ad focusing on the budget under Hassan.)
"This is the earliest we have run this type of ad by months," said Tim Phillips, president of AFP, adding that expressly advocating against Strickland in Ohio has been "an unprecedented effort" for the group. The spending began in August.
GOP strategist Karl Rove's group Crossroads GPS spent an additional $75,000 on radio ads against Hassan in June. Another Rove-affiliated group, One Nation — which is specifically focused on Senate races — has spent about $5 million in states like New Hampshire, Ohio, Missouri, Illinois, and North Carolina.
One Nation, which is set up as a nonprofit, could have received money transferred from the main Crossroads outfits, which haven't spent against Clinton on ads. The nonprofit doesn't have to disclose its donors.
A spokesman for the group declined to comment on any transfers from Crossroads to One Nation, but said the group's fundraising has been strong as donors realize winning the White House won't be as much of a victory if Republicans lose the Senate.
Concerned Veterans for America, another Koch-backed group, launched a $1.5 million TV, digital, and direct mail campaign back in July thanking Pennsylvania GOP Sen. Pat Toomey, who is up for re-election, for his work on veteran's issues. They group has even sent direct mail targeting vulnerable Democratic senators who aren't up for re-election until 2018. But so far, their recently launched campaign against Clinton is digital only.
Although significant spending against Clinton hasn't started yet, the Clinton campaign is well aware that next year will be very different.
"The Koch brothers and their friends have promised to spend close to a billion dollars and have already started attacking Hillary Clinton because they know she will stand up to their ideological agenda and fight for hardworking families, not just the people at the top," said Josh Schwerin, spokesman for Clinton's campaign.
Part of the reluctance to spend money on TV ads against Clinton is rooted in a provision in the tax code that limits how much money nonprofits can spend on overtly political spending. These nonprofits typically use issue ads to attack candidates, but since Clinton isn't in office — unlike President Barack Obama in 2011 — it's harder for them to air ads.

But Republicans affiliated with outside groups also point to the email scandal, which has brought Clinton some negative attention in recent months, and the former secretary of state's high unfavorability as the main reason for not having to spend against her.
Of the the latest national polls, Quinnipiac University found that 52% of those surveyed had an unfavorable view of Clinton compared to the 42% who have a favorable view. The same poll also found that Clinton had lowest rating for honesty among all candidates with 60% percent saying she is not honest and trustworthy. And another released by NBC/WSJ found that 47% had either a "somewhat negative" or "very negative" view of Clinton.
"Everybody was quick to write the comeback story after one good week in six months," said Ian Prior, spokesman for Rove's outside groups. "It certainly has helped Clinton in her primary run… but it hasn't translated to any bump in the polls in the general election. Her unfavorables are still high and people still don't trust her.
"I think we can allow her to continue to sink herself with independents and other general election voters without having to spend money at this point."