Bush Lost New Hampshire But Beat Rubio, And That Might Be Good Enough For His Donors
"People needed a sign, and they got the sign that they needed."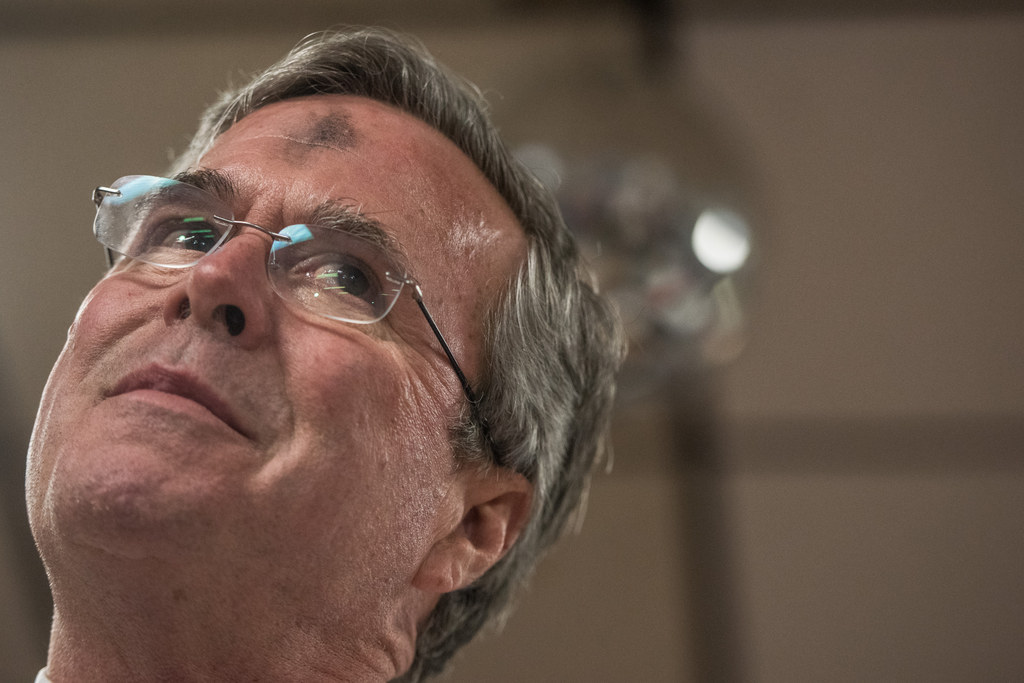 WASHINGTON – Republican presidential candidate Jeb Bush didn't come close to winning the New Hampshire primary, but donors to Bush finally got somewhat of a return on their $150-million investment Tuesday night — potentially keeping those who were strongly considering jumping ship to stick with the former Florida governor for now.
Bush finished fourth in the New Hampshire Republican primary after Donald Trump, Ohio Gov. John Kasich and Sen. Ted Cruz, but he ended slightly ahead of his once-protege Marco Rubio, who had been picking up momentum after his third-place finish in Iowa.
The pro-Bush super PAC Right to Rise was widely criticized for spending millions in ads against Rubio, whom some establishment Republicans believed voters could coalesce around as the anti-Trump candidate. The barrage of negative ads, combined with Rubio's bad debate performance Saturday night, appears to have made a difference.
"People needed a sign, and they got the sign that they needed," one donor and major Bush supporter said about other anxious donors.
Approximately 119 previous Bush donors who hadn't given to Rubio gave to him for the first time in December, according to a previous BuzzFeed News data analysis of recent Federal Election Commission filings.
Although edging out Rubio was one of the things that definitely helped, the donor said, Bush backers now believe the primary gave their candidate the confidence he needed. "He's a ten times better candidate at the end of New Hampshire," the donor said.
Heading into South Carolina, where his team believes Bush family allies in the state could help him come out with a strong showing, the governor now says he has "reset his campaign" and is better prepared for the bloodbath that will likely ensue.
"You're certainly more nervous if you woke up [Wednesday] morning if you're Rubio than if you're Jeb," said David Beightol, a top bundler for Romney who is now backing Bush.
Bush and his allies reportedly spent $36 million just in New Hampshire, but Beightol defended the investment.
"Jeb has had to spend more money because of his last name," Beightol said. "You can't compare him to other people. In the beginning they weren't even considering him because of his last name. It's not an apples-to-apples comparison."
Bush's supporters say they are now actively reaching out to donors who had been supporting Gov. Chris Christie and Carly Fiorina — both of whom dropped out Wednesday — to get them on board while the campaign has some momentum.
A Rubio donor, who has been talking to Bush donors for months to bring them on his side, said Tuesday night's results have made his argument much harder.
He still insisted, though, that Rubio had a much better shot at winning the nomination despite Rubio's disappointing finish in New Hampshire and will continue to make that case.

"If Jeb was a statesman, he would drop out," the Rubio donor said.