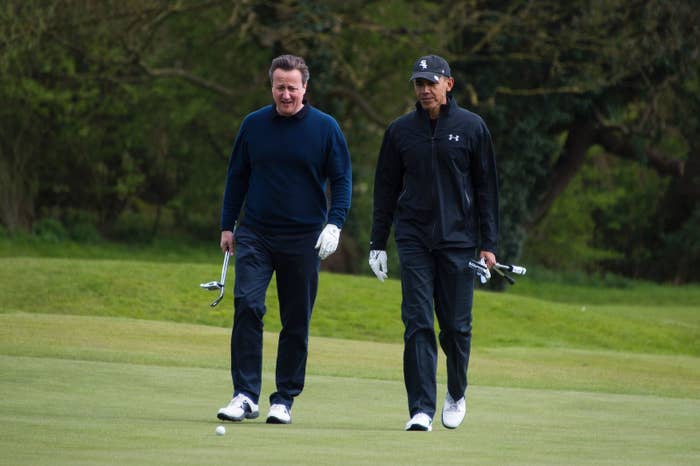 No one on Earth agrees on literally anything right now except one thing: U.S. politicians across political lines want you to know that the "special relationship" with the United Kingdom will not change.
From President Obama to House Speaker Paul Ryan, elected officials blasted statements, following the United Kingdom voting to leave the European Union, that said little other than repeatedly stressing the "special relationship" between the two countries. Here are some of the statements:

President Obama:
"The people of the United Kingdom have spoken, and we respect their decision. The special relationship between the United States and the United Kingdom is enduring, and the United Kingdom's membership in NATO remains a vital cornerstone of U.S. foreign, security, and economic policy. So too is our relationship with the European Union, which has done so much to promote stability, stimulate economic growth, and foster the spread of democratic values and ideals across the continent and beyond."

Hillary Clinton:
"We respect the choice the people of the United Kingdom have made. Our first task has to be to make sure that the economic uncertainty created by these events does not hurt working families here in America. We also have to make clear America's steadfast commitment to the special relationship with Britain and the transatlantic alliance with Europe."
Paul Ryan:
"I respect the decision made by the people of the United Kingdom. The U.K. is an indispensable ally of the United States, and that special relationship is unaffected by this vote."
Republican Sen. Bob Corker, chairman of the Senate Foreign Relations Committee:
"A free people should choose their own way, and we respect the British decision to leave the European Union. Today's referendum will not change our special relationship with the United Kingdom. That close partnership will endure, and we will continue to work together to strengthen a robust trade relationship and to address our common security interests."
Republican Ed Royce, chairman of the House Foreign Affairs Committee:
"America's special relationship with Great Britain endures. This vote will not change that. Prime Minister David Cameron's decision to step down is understandable. He is a fine leader, and I know he will do all that he can to help everyone on both sides of this debate come together and move forward. U.K. leadership is critical to global prosperity and security."
New Hampshire Democratic Gov. Maggie Hassan, Senate candidate:
"We must ensure continued collaboration with the United Kingdom and maintain our special relationship, while also continuing to strengthen ties with the rest of Europe and remaining united in our common endeavors such as the fight against ISIS."