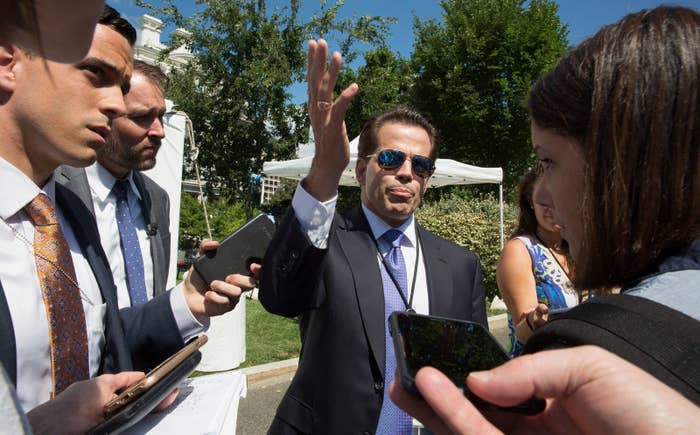 Anthony Scaramucci, the White House communications director who gained overnight fame as the brash face of President Trump's administration, was ousted after 10 days on the job on Monday in an apparent power move by the new chief of staff, John Kelly, minutes after Kelly took his oath of office.
Press secretary Sarah Sanders said Scaramucci was asked to resign partly because of a expletive-laden rant about top White House aides published last week, which she said Trump found "inappropriate."
"The president certainly felt that Anthony's comments were inappropriate for a person in that position," she said. "And he didn't want to burden General Kelly also with that line of succession."
Scaramucci never took the oath of office, a White House official told BuzzFeed News.
It's been a head-spinning few weeks for top aides in the White House, where Trump insisted on Monday in a tweet there is "no W.H. chaos!" But that's not the case:

* On July 21, Scaramucci, who formerly owned a hedge fund, was named communications director, leading to Sean Spicer's immediate ouster and Sanders's elevation to press secretary. Scaramucci made it clear that he was reporting directly to the president, not Chief of Staff Reince Priebus.
* On July 25, Scaramucci pushed out assistant press secretary Michael Short by telling Politico he fired him — without notifying Short first. Short then resigned, and Scaramucci then bizarrely called the Politico story an example of "the problem with the leaking."

* Then, on July 28, Priebus — an ally of Sean Spicer's — was ousted, thanks in part to Scaramucci.
* On Monday, Trump swore in retired Marine Gen. John Kelly as chief of staff, who promptly oversaw the ouster of Scaramucci.
* Throughout all this, Spicer has remained in the White House. He attended an official event with Trump on Monday.
Scaramucci's removal is a stunning, fast move by Kelly, who is widely expected to try to regain control of a White House that is rife with so much infighting that the administration is having trouble executing its policy priorities.
Minutes after he was sworn in, Kelly told Scaramucci he was being forced to resign in a one-on-one meeting in his new office, the Wall Street Journal reported. Scaramucci was then escorted from the White House grounds, a source told CBS News.

"This is a good sign for the West Wing. Kelly appears to be more empowered, which benefits the president at the end of the day (and the country)," a Priebus ally told BuzzFeed News.
Sanders also said that Kelly was consolidating power in the West Wing. When asked if centers of power such as Steve Bannon, Kellyanne Conway, Ivanka Trump, and Jared Kushner would have to report to Kelly, and not the president, Sanders said that would be Kelly's call.
Asked later in the briefing, Sanders said all staff will report to Kelly. "General Kelly has full authority to operate within the White House and all staff will report to him," Sanders said.
It's a marked change in policy for an administration where up to this point advisers and family members have had direct access to the president.
Scaramucci was seen as a true Trump believer, not part of the Republican establishment like Priebus and Spicer. His appointment was supported by Ivanka Trump and her husband, Jared Kushner, two supposedly powerful advisers.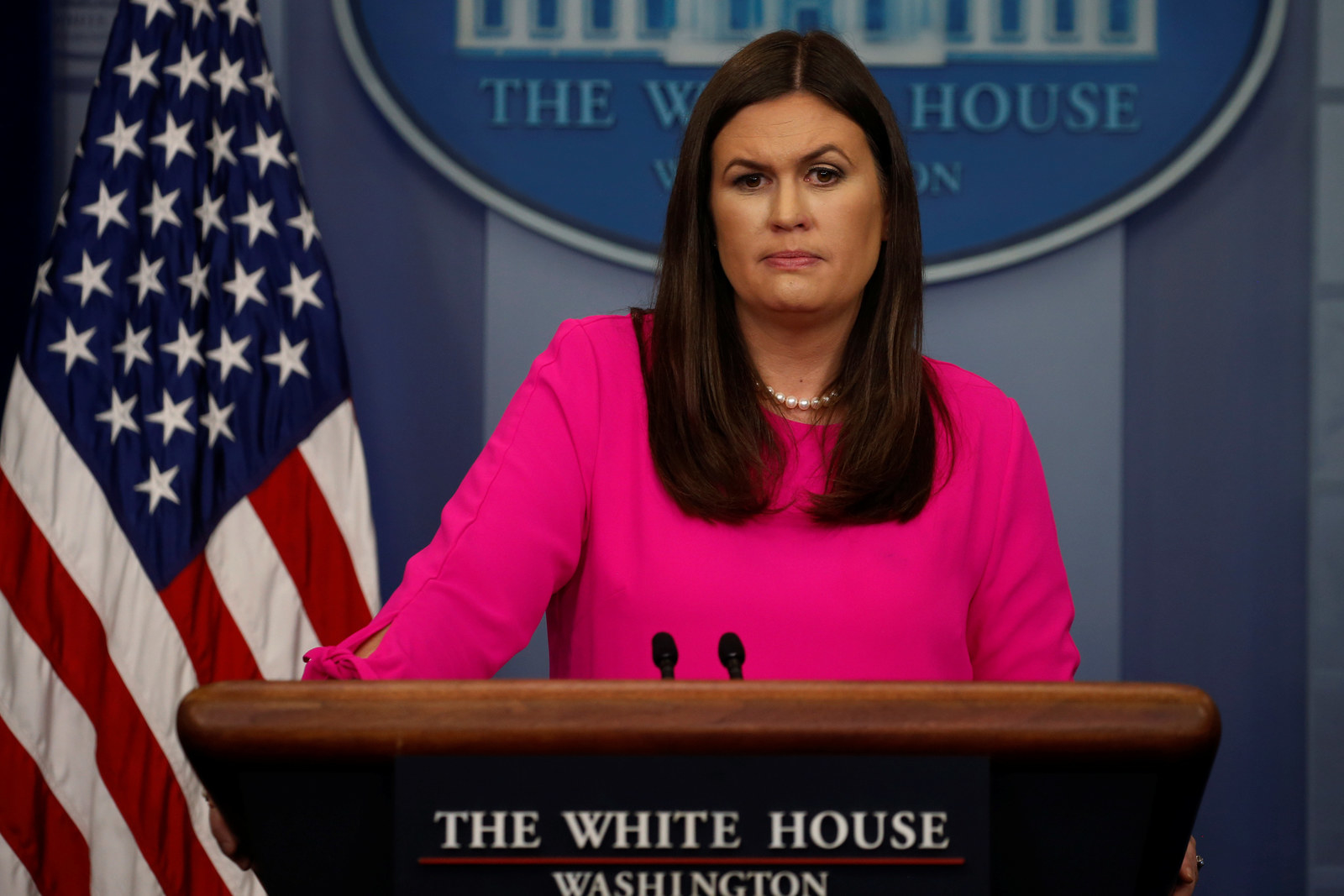 "Anthony Scaramucci will be leaving his role as White House Communications Director. Mr. Scaramucci felt it was best to give Chief of Staff John Kelly a clean slate and the ability to build his own team. We wish him all the best," Sanders said in a statement on Monday afternoon.

The New York Times first reported Scaramucci's departure. Sanders, in her briefing Monday afternoon, said, "He does not have a role at this time in the Trump administration."
After his appointment, Scaramucci put on a smooth performance in front of reporters, saying he wanted to reset the hostility between the White House and the media. That Sunday, he appeared on several Sunday political shows.
After that, his tone grew more hostile toward his colleagues in the White House. He told reporters that he was willing to "fire everybody" in the White House communications office to stop leaks to reporters from administration staffers.

"If they don't stop leaking I'm going to put them out on Pennsylvania Avenue," Scaramucci told reporters.

Then, on Wednesday, he called New Yorker reporter Ryan Lizza and ranted about Priebus (who was ousted and replaced by Kelly last Friday), Trump adviser Steve Bannon, and "the leakers."
"Reince is a fucking paranoid schizophrenic, a paranoiac," Scaramucci told the New Yorker.
"I'm not Steve Bannon, I'm not trying to suck my own cock," he added. "I'm not trying to build my own brand off the fucking strength of the president. I'm here to serve the country."

He complained to Lizza that Priebus had leaked his financial disclosure form to another reporter from Politico, Lauren Woellert, who later made it clear that the forms are publicly available and that she obtained them through the Export-Import Bank, not a White House source.

"What I want to do is I want to fucking kill all the leakers and I want to get the president's agenda on track so we can succeed for the American people," Scaramucci told Lizza on Wednesday.
Additional reporting by Adrian Carrasquillo and Kate Nocera.
Outside Your Bubble is a BuzzFeed News effort to bring you a diversity of thought and opinion from around the internet. If you don't see your viewpoint represented, contact the curator at bubble@buzzfeed.com. Click here for more on Outside Your Bubble.