A Pro-Trump Group Is Refunding Tons Of Money To People Who Say They Were Wrongly Charged For Donations
The Committee to Defend the President automatically enrolls donors for monthly contributions. The group says that's perfectly normal, but lawyers and digital operatives aren't so sure.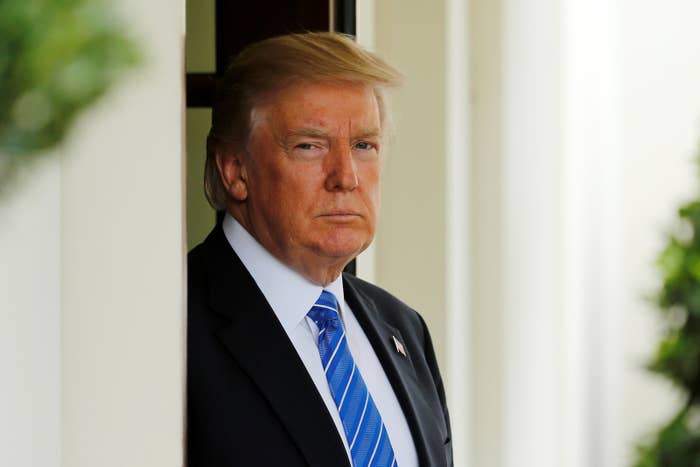 A group backing President Trump has been forced to refund six-figures worth of donations this year to donors — mostly senior citizens — who say they were wrongly charged every month after making what they thought was a one-time contribution.
The group, The Committee to Defend the President, returned about $210,000 of the $2.7 million it had spent by the end of June to donors — a significant amount for a group that relies on small-dollar donors rather than megadonors who can cut large checks, based on reports filed with the Federal Election Commission. While the group has denied any wrongdoing, some lawyers and digital fundraising experts are questioning the ethics of its fundraising practices.
The Committee to Defend the President is led by former vocal Sen. Ted Cruz supporter-turned-Trump-backer Ted Harvey of Colorado, political consultant Guy Short, and controversial campaign finance lawyer Dan Backer. Trump backer Scottie Nell Hughes — who became a regular on CNN last year — was the national spokesperson for the group. After this story published, a representative for Hughes said she left the group Aug. 31, the same day BuzzFeed News initially reached out to her. Hughes' representative declined to provide a reason for her departure.
The group is best known for a viral ad it ran earlier this year that told viewers that Trump was "under attack by the crooked media" and to call a 1-800 number to "pledge support" for the president. Those who called the number were then asked to make a "modest" donation.
The group's refunds are the result of a fairly new political fundraising practice of charging the donation amount selected as an automatic monthly donation unless donors opt out.
The committee's donation page has the "make this a monthly contribution" box automatically checked and currently highlighted, meaning that if donors plan to give only once, they have to uncheck the monthly option. Donors to the group who received refunds told BuzzFeed News they had no idea they had to uncheck the box, because they haven't had to do so when donating to other groups.
Lorraine Norem, 81, of Elkhorn, Wisconsin, said she and her husband decided to give $100 to the group, but they had no idea they were going to get charged that amount every month. They were eventually refunded $400 when they called the group. "Financially, we needed that money back," she said, adding it took time and effort to figure out what the payments were for, even after looking at credit card statements. "It wasn't explicit where that money was going."
"Financially, we needed that money back. ... It wasn't explicit where that money was going."
A few presidential campaigns used the practice during the 2016 election and a person who worked on another told BuzzFeed News that campaign considered it as well, because usually small-dollar donors giving to presidential campaigns now are invested and savvy enough that they don't mind getting charged monthly. But unlike those campaign accounts, which have a $2,700 individual contribution limit, the Committee to Defend the President is in part a super PAC that doesn't have any individual limits and could keep charging donors indefinitely. In May and June alone, the group made about 560 refunds.
Some political lawyers and several digital fundraising operatives said they are aware of the practice, which some party committees like the National Republican Senatorial Committee are now also employing in email fundraising pitches. They said if the platform is set up in a way that provides adequate information to donors, it could drive up fundraising in an efficient and appropriate way. Michael Toner, who was appointed to serve on the Federal Election Commission by President George W. Bush, said he's seen a few groups adopt this practice in the past year, with super PACs constantly trying to "innovate."
"It's yet another reason to carefully review your credit card statement," Toner said.
But many fundraising operatives and lawyers told BuzzFeed News they had never seen this practice used before and said it raises ethical questions, especially since the amount refunded is significant for the size of the group. "The concept of reverse checkoff, or taking something unless they object, raises voluntary issues and questions of authorization," said a top campaign finance lawyer who asked not to be named.
"That's a boatload of money," said Michael Fraioli, a Democratic fundraiser. "That's a week of TV," he said, adding that sum might not even capture the full picture. "If people feel like they reached into their pockets unfairly, they might never come back to make a donation. Why should they trust them?"
Liz Mair, a GOP digital operative who has fundraised against Trump, said it was the group's donor base that made the practice seem more problematic than it could be for other organizations. "Trump's donor base tends to be disproportionately older; therefore, vision problems and a little bit less tech savvy, so it could come across as misleading or driving them into an activity they're not OK with," Mair said.
BuzzFeed News contacted dozens of donors who received refunds after calling the group to complain about the charges. Those interviewed said they're used to giving small donations to different political groups and have never had to uncheck a monthly contribution option.
They didn't notice they were being charged for months, and were confused and upset when they found out what had happened. Usually with political giving, donors have to opt into making a regular monthly contribution, not the other way around.
"It was upsetting because I didn't check that box," said Anne-Hart Murrian, an 81-year-old realtor in Knoxville, Tennessee. "I just wanted it to be done."
Murrian was charged $25 for 18 months after her first donation. She realized the same amount was mysteriously getting charged when she sat down and "reconciled" her accounts and couldn't figure out where the $25 was going every month.
The same thing happened with Christy Nelson of Wilcox, Nebraska. "At first, I thought, 'What the heck?,' but then they did refund my money," said Nelson, who was returned $375 after being charged $25 for 15 months and calling the number listed on her credit card statements. "I thought you now have to watch for something like this every month?"
In a statement through the organization's lawyer, the group's president Ted Harvey denies anything unusual about its fundraising practices. "The Committee to Defend the President's donation pages are pretty standard for political fundraising, and in fact this is a fairly common practice used by presidential candidates, senators, congressmen, candidates, national party committees, non-profits and others."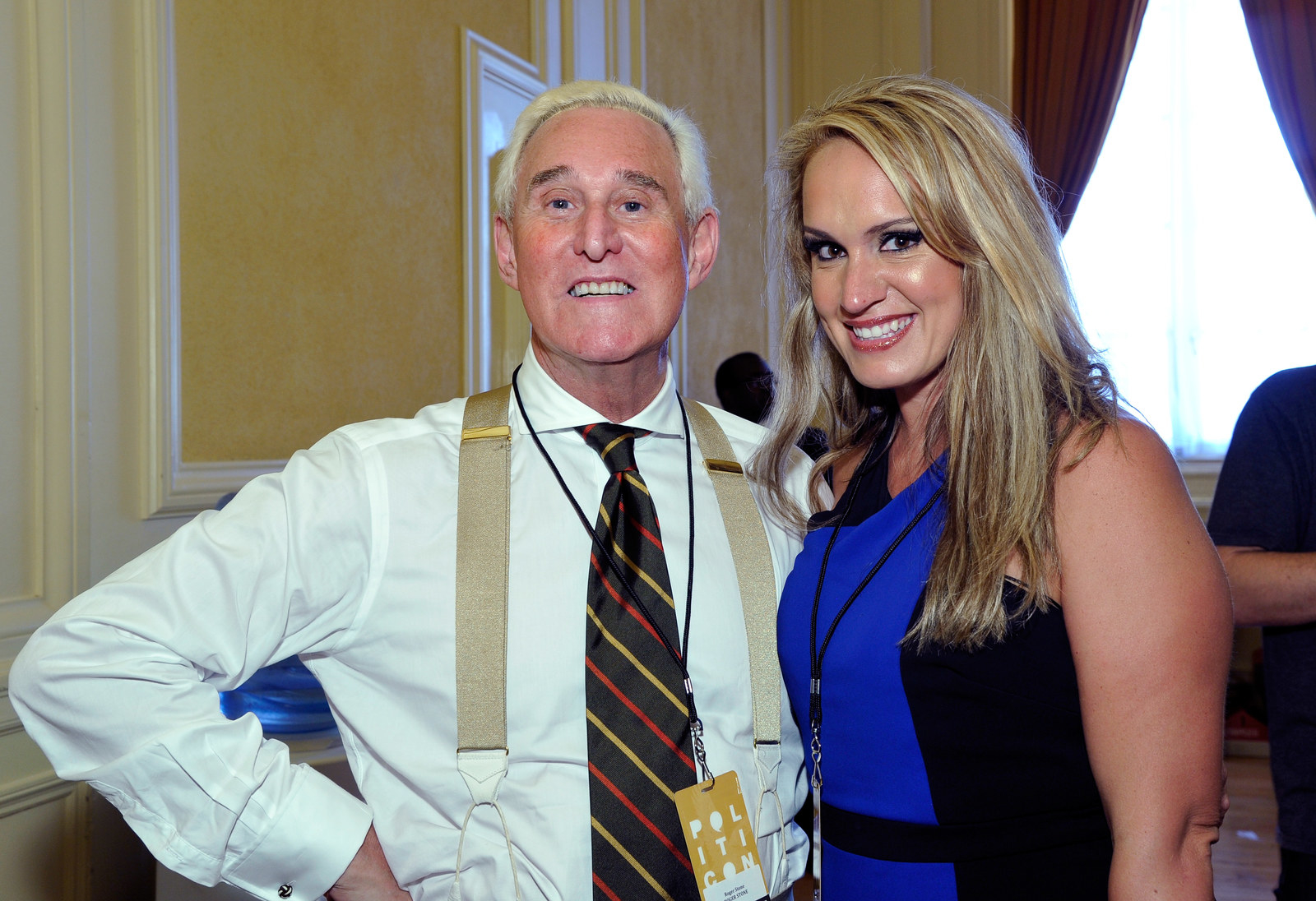 The group sent BuzzFeed News screenshots of five examples of other organizations that use the practice, which appear to be from email fundraising pitches sent by Republican Party committees and two campaigns. However, none of those campaigns and committees disclosed as significant a portion of their expenses as contribution refunds in their federal reports filed this year.
Harvey added that the group treats its donors with the "utmost respect" and emails recurring donors every month. In an example sent to BuzzFeed News, the group in an email the length of two pages, thanks the donor for his or her contribution, reminds the donor it is monthly, and elaborates on why grassroots support is important.
However, donors in interviews recalled no efforts by the group to reach out to them before getting charged, which could potentially just mean they didn't see the emails Harvey says were sent or read them carefully enough. They repeatedly said they only realized they were being charged when they checked their credit card statements and called the number listed.
Carolyn Wilcox, a 68-year-old resident of Mullens, West Virginia, said she believes she made the donation over the phone but was also shocked when she found out the payments had become monthly. "I made it pretty plain it was for one time," she said. But Wilcox continued to be charged $50 for five additional months until she figured out what was going on.
Wilcox said she started giving to national political groups last year, and before that had contributed only to local candidates. "I was afraid our religion and country were in trouble," she said of why she started giving more.
But for Wilcox, the experience has been a lesson in caution for future political contributions.
"If I donate again, I'll prefer to write a one-time check."
This story has been updated to reflect that the spokesperson for the Committee to Defend the President recently parted ways with the group.