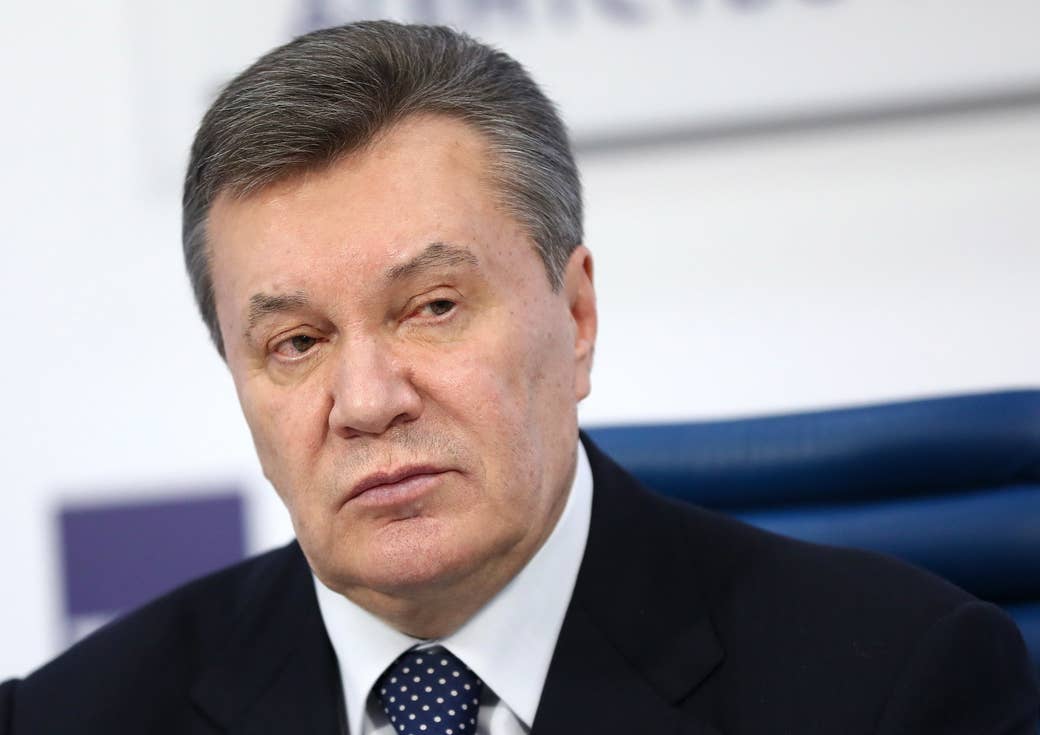 After then-president Viktor Yanukovych fled his palace during Ukraine's bloody 2014 revolution, law enforcement agents across the globe focused on one question: How did the Kremlin-backed politician and his cronies make $40 billion in state assets disappear?
The US, the UK, Latvia, and others pitched in to help the new Ukrainian government answer that question, and they traced how Yanukovych and his top lieutenants — including President Donald Trump's former campaign manager, Paul Manafort — used shell companies in offshore havens to move $700 million between 2008 and 2014.
The 345-acre presidential palace itself displayed the extent of his regime's plundering.
But documents obtained by BuzzFeed News show that Ukrainian law enforcement officials rarely followed up on what investigators found and have let Yanukovych's associates — known as "The Family" — escape prosecution.
The story of how Western and Ukrainian investigators followed the money shows how easy it was for the regime to move funds out of the country — and how they got away with it.
The 345-acre presidential palace itself displayed the extent of his regime's plundering: Yanukovych had built an estate so gaudy that it included a luxury car collection, an ostrich farm, and even a loaf of bread made of solid gold.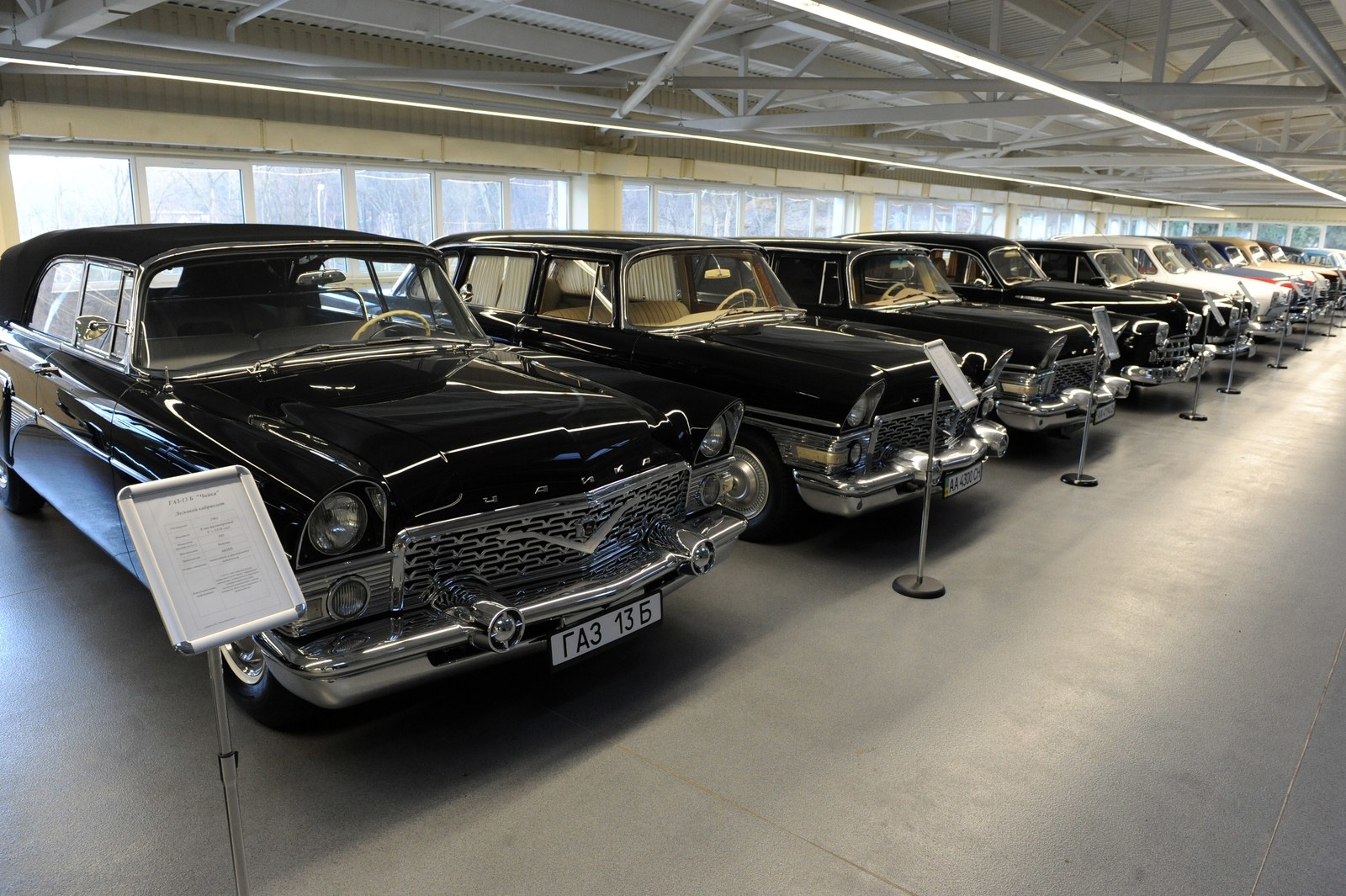 Also in the palace were reams of financial records revealing how Yanukovych and The Family moved state assets across the globe to offshore accounts and companies they controlled. Among those companies was Davis Manafort Partners, a consulting firm that Yanukovych used to win elections and burnish his reputation. Manafort, one of the firm's owners, has been indicted for using the company to launder money. He has denied the charges in court.
Soon after the revolution, the US and UK governments announced an effort to help Ukraine recover pilfered funds. The FBI sent a small team of investigators to Kiev to sift through ledgers and other government documents, and agents turned to bank compliance teams for more information about how these transactions worked. Interpol placed Yanukovych on a wanted list, and Ukraine has said it plans to charge him with embezzlement and financial misconduct, even in his absence.
Emails show that American officials thought the suspicious financial transaction records, generated by US banks, could be useful to financial intelligence units in Ukraine, the United Kingdom, Switzerland, Latvia, and Cyprus, as governments attempted to crack down on international money laundering, and hoped that "these kinds of disclosures may be reciprocated at some point." While suspicious transactions are not, by themselves, evidence of a crime, they can help investigators identify the shell companies and accounts that autocrats, oligarchs, and others use to secretly move money across the globe.
Ukrainian law enforcement officials had plenty of leads, but rarely followed through.
The US Treasury Department started compiling these records as far back as 2014, when the FBI first began tracking suspected money laundering and corruption by the Yanukovych administration. That inquiry foundered, but the transactions surfaced again last year when they were turned over to special counsel Robert Mueller's team as it investigated Manafort.
Manafort is a "key witness" in three ongoing criminal probes in Ukraine: suspected money laundering by his former lobbying firm; a lucrative contract he steered toward the powerful American law firm Skadden, Arps, Slate, Meagher & Flom; and an investigation of the so-called black ledger, a document that reportedly shows illicit payments by the past regime. While Ukrainian officials say Manafort holds important information that would help their investigations, the likelihood of him ever speaking with them is slim. He has been charged in the US by Mueller's team and faces trial later this month, and is unlikely to be to questioned by Ukrainians during such a sensitive inquiry.
In 2014, US law enforcement shared with Ukraine information about accounts abroad that belonged to Yanukovych's associates and former government officials. Documents obtained by BuzzFeed News show that Ukrainian law enforcement officials had plenty of leads, but rarely followed through.
Among the transactions reviewed by BuzzFeed News:
During the last six months of the Yanukovych regime, a conglomerate called Management Assets Company, or MAKO, which is controlled by Yanukovych's son Oleksandr, sent or received $74 million in suspicious transactions through subsidiaries based in Ukraine, the Netherlands, and Switzerland. The younger Yanukovych is believed to be in hiding in Russia. He became one of the richest men in the country during his father's time in office, leading The Family and the company.

The US Treasury Department identified at least a dozen government insiders sending or receiving suspicious transfers in reports sent to Ukrainian investigators. For instance, Ukrainian legislator Yuriy Boyko, a former minister of fuel and energy, was flagged after media reports alleged he moved $400 million of state money through Latvia in order to purchase an oil drilling platform that cost only $248 million. Although US authorities referred to him as "the subject of a public corruption investigation," Boyko was never convicted of a crime in Ukraine. According to Ukrainian media reports Boyko plans to run in the 2019 presidential elections and recently polled in third place.

A small contingent of oligarchs close to Yanukovych funneled more than $5 billion through oil, gas, and other energy companies, according to court documents filed in Ukraine. US law enforcement reported suspicious activity by Prosperity Developments, controlled by Serhiy Kurchenko, a 32-year-old oligarch who is close friends with Oleksandr Yanukovych. Registered in Panama, Prosperity Developments SA sent or received $550 million in suspicious wire transfers during a single year, US authorities found.

Boyko's spokesperson in Ukraine's parliament and Kurchenko's office in Moscow did not respond to emails sent by a BuzzFeed News reporter.
The Yanukovyches' attorney, Vitaliy Serdyuk, told BuzzFeed News that his clients have done nothing wrong.
"There are no requests of law enforcement agencies regarding the transfer of the $74 million mentioned in your inquiry," said Serdyuk. "Viktor Yanukovych does not have any assets and funds outside of Ukraine. Neither in the US, nor in the EU."
Prosecutors said The Family laundered state assets through 400 companies.
In April 2017, Ukrainian prosecutors clawed back nearly $1.5 billion misappropriated by Yanukovych and his cronies. Prosecutors wrote in the indictment that Yanukovych headed a criminal organization, and named 56 members of the group that ultimately came to be known as The Family. The judicial decision, unveiled by the independent news organization Ukrayinska Pravda, said the group laundered state assets through 400 companies, including Kurchenko's Prosperity Developments.
The $1.5 billion was laundered through foreign accounts, prosecutors said, then returned to state-run banks controlled by The Family as securities.
Despite obtaining reports on the missing billions and cooperation from foreign governments, Ukraine has not convicted anyone from the Yanukovych regime. Daria Kaleniuk, the cofounder and executive director of the Anti-Corruption Action Centre in Ukraine, said authorities face political pressure to dial back their inquiries.
"In 2014, when the General Prosecutor's Office had the political will to investigate Yanukovych's corruption," Kaleniuk said, "the investigators and prosecutors faced the wall of perpetrators of the crimes — who are in the current government now. Yanukovych's corruption was possible because those people who are in the new government were helping them back then."
Five different units in the General Prosecutor's Office are investigating Yanukovych's case. Serhiy Gorbatyuk, head of the special investigations department, told BuzzFeed News that a lack of coordination between units creates obstacles for prosecutors and the courts.
Take the investigation into Kurchenko's companies. Mykola Golomsha, the former first deputy prosecutor general of Ukraine, was among the first investigators to take up the case. In May 2014, Golomsha ordered that "$200 million be frozen from Kurchenko's accounts in Latvia." A few weeks later, however, all the investigators from his team were replaced by a newly appointed prosecutor and the Kurchenko case fizzled.
While the investigations may have struggled to get off the ground, it wasn't for a lack of cooperation from the US. After Yanukovych fled and the investigation kicked into gear, banks began turning over "suspicious activity reports" to the US Treasury Department. These reports helped investigators map out the financial behavior of The Family.
MAKO was flagged for nearly $74 million worth of suspicious transactions during the final six months of Yanukovych's presidency. In about 50 transactions, wire transfers were sent every three or four days for the "prepayment of coal." American officials said the transactions were considered unusual because suspected shell entities were involved.
Even after Yanukovych fled in February 2014, The Family maintained a tenuous grip over Ukraine's assets. A company called Activ Solar, which is controlled by the son-in-law of a current member of parliament, made 71 suspicious transactions in a single month for a total of $11 million. Gorbatyuk told BuzzFeed News that the company has strong ties to Yanukovych through Serhiy Klyuyev, who was the nominal owner of the presidential palace. His brother, Andriy Klyuyev, was the first deputy prime minister in Yanukovych's government and later chief of staff.
The Bank of New York Mellon flagged Activ Solar transactions because they appeared to involve shell companies in places known for money laundering, such as Russia, Cyprus, Latvia, and the Bahamas. The counterparties, bankers reported, did not appear to be banking in the country where they were supposed to be located and the purpose of the transactions was unclear.
Swiss authorities froze the Klyuyevs' assets, including 26 million francs and a mansion. Klyuyev is a current member of the Ukrainian parliament, and his office did not return multiple messages seeking comment.
Another member of The Family, the former ecology minister Mykola Zlochevsky, was cited in Deutsche Bank reports after his companies moved $24 million from accounts in Cyprus to Ukrainian PrivatBank in Latvia. In emails obtained by BuzzFeed News, US law enforcement officials informed the Ukrainian State Financial Monitoring Service about the suspicious transaction in the beginning of November 2014. Two years later Latvian media reported that Ukraine had not helped a police investigation into money laundering, so the country kept the frozen 50 million euros that had once belonged to Ukrainian taxpayers.
Zlochevsky did not return emails and phone calls to comment on this story.
Zlochevsky fled Ukraine after the 2014 revolution, but investigators in the UK discovered $23 million in his companies' bank accounts there.
British authorities froze Zlochevsky's assets, and asked Ukraine for help investigating the funds — but were rebuffed by prosecutors. In December 2014, the Prosecutor General's Office sent Zlochevsky's lawyer a letter stating that no active case was underway against his client. A London court then dropped the matter, citing a lack of evidence, and unfroze the accounts.
The National Anti-Сorruption Bureau of Ukraine is investigating whether officials in the prosecutor's office failed to properly investigate the case against Zlochevsky.
Zlochevsky's last public appearance was in the summer of 2017. During the Forum on Energy Security in Monaco, Zlochevsky posed for photographs with the current deputy prime minister of Ukraine, Volodymyr Kistion.
A few weeks ago, Zlochevsky returned to Ukraine from three years in exile.
He has not been charged with a crime and is not under investigation.
CORRECTION
This article has been corrected to say that no one from the Yanukovych regime has been convicted. An earlier version said no one had been prosecuted.