Jerad Kluting, 31, from Holland, Michigan, experienced a terrifying moment while walking home last week when an armed man demanded he hand over his $1,700 Louis Vuitton bag.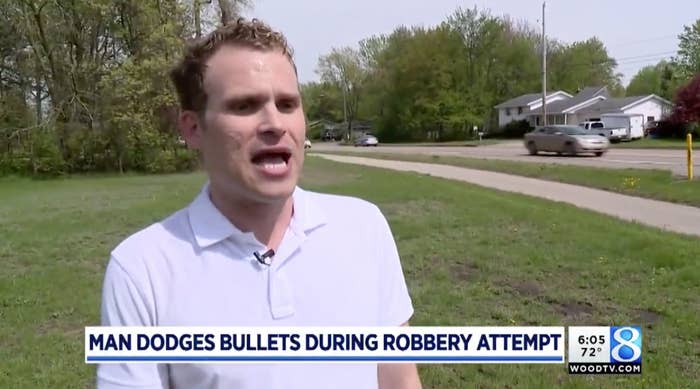 Not only did Kluting refuse to hand it over, he told the armed robber, "'You're not getting my Louis Vuitton.' I worked very hard for this and this bag I've had forever and it means a lot to me."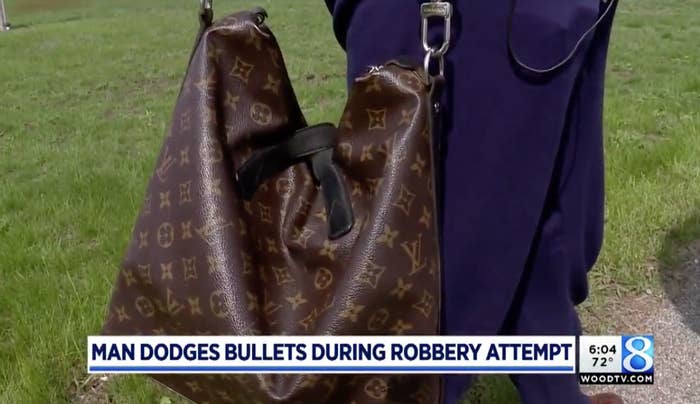 Fortunately (with miraculous fortune), Kluting made it out of the incident unharmed. Shortly afterward, police located the suspect and arrested him.
According to WOOD-TV, police found a stolen handgun on the 21-year-old suspect.
Ottawa County Police did not immediately return a BuzzFeed News request for comment.
Kluting said it was not really about the bag: "Yes, I do love Louis Vuitton," he said, "but I wasn't going to be intimidated by this bully."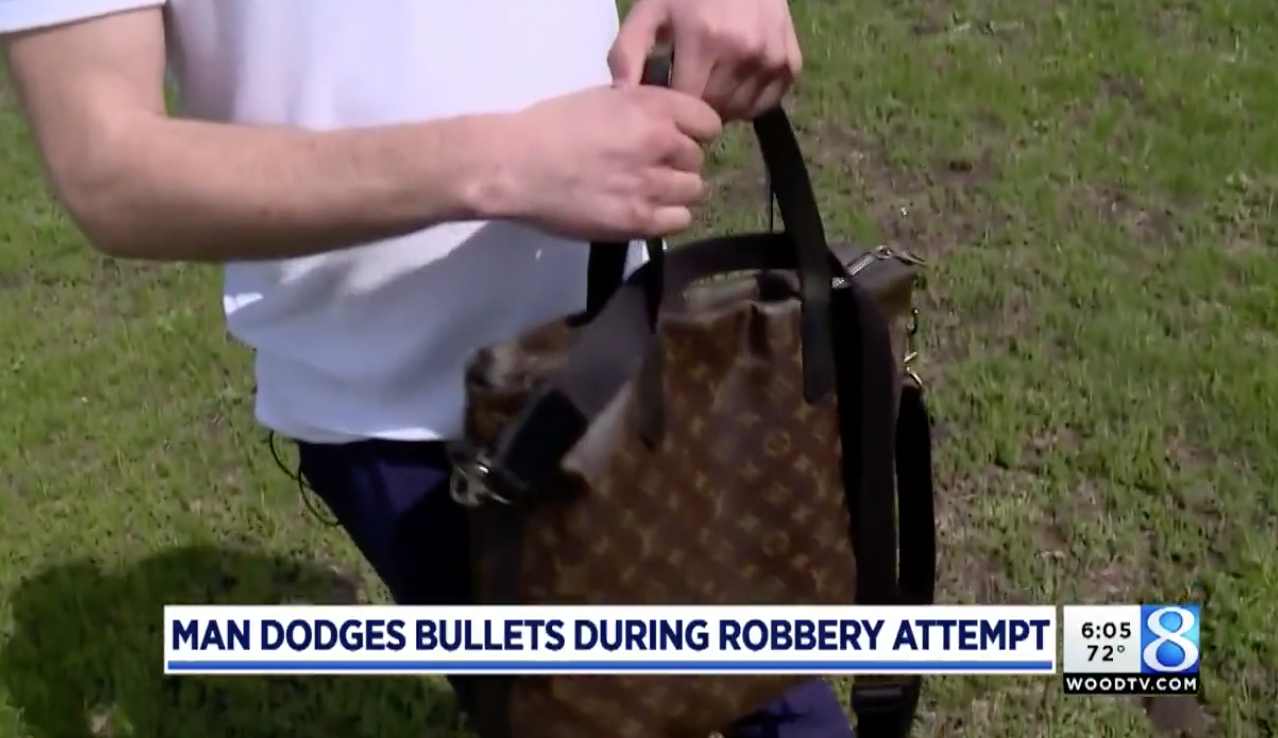 Kluting said he's received messages from people around the country calling him a "hero" for what he did. But Kluting doesn't consider himself one. "Gun violence is a national issue," he said. "The kids and parents of Santa Fe and Parkland are heroes."