On Thursday, The New Yorker gave people an early look at "Ejected," the cover art for its May 22 issue.
The stark references are simple and jarring: Attorney General Jeff Sessions is the security officer from the infamous United Airlines flight dragging former FBI Director James Comey. President Trump looks on.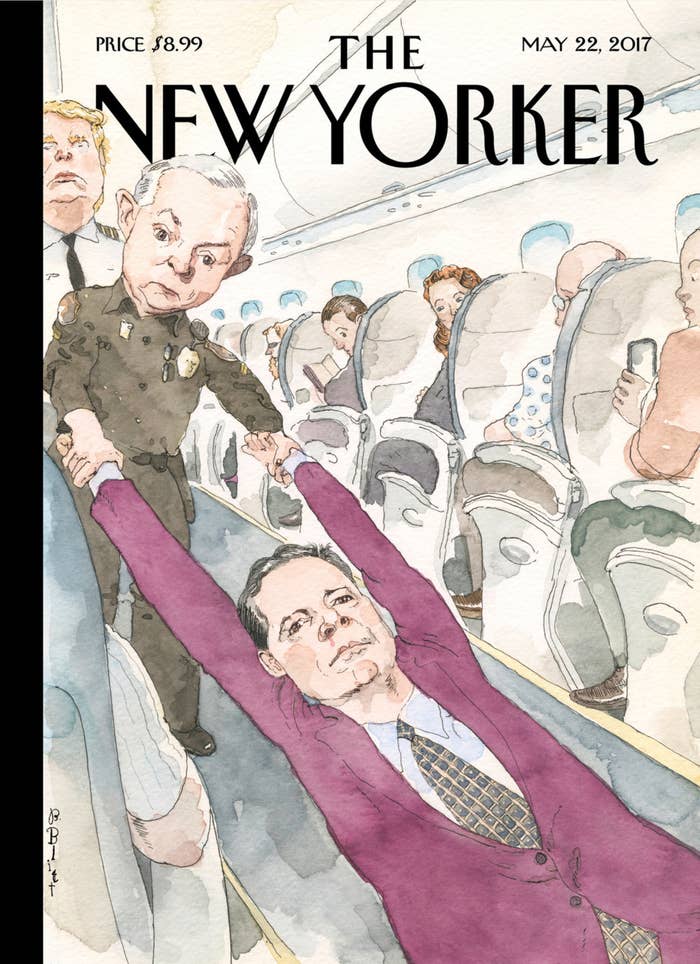 And people all had about one (and a one-word) response to it:
Jaws are still dropped. And jury is still out over whether it's:
Or:
BuzzFeed News has reached out to The New Yorker for comment.