On July 12, Gabriella Rich, 22, from Old Bridge, New Jersey, shared a brief encounter she had with a stranger the night before. The woman had approached her discreetly and asked her to pretend they knew each other, because she thought a man had been stalking her.
"Last night some girl came running up to me whispering 'please pretend to be my friend this man has been following me for 6 blocks,'" Rich tweeted.
She said she offered the woman a hug, and the man immediately walked the other way. Rich told BuzzFeed News after the coast seemed clear, she walked the woman the remaining blocks to her destination.
"We exchanged numbers and I told her to text me when she got there. And she did," she explained.
Rich said she wanted to use this moment to call attention to a pervasive problem a lot of women face.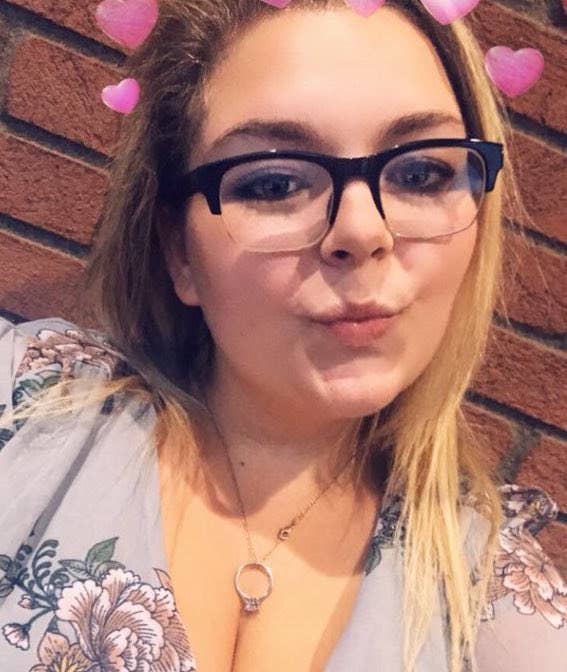 Judging how far her single tweet has gone and also judging from the number of responses, the issue may be even more pervasive than she initially thought.
Women who had been on both ends of this scenario were inspired to share their encounters.
BuzzFeed News spoke to a handful of these women, who all said they were compelled to respond to the tweet because the experience was profoundly relatable.
One year ago, 21-year-old Savannah Stuple of Radford, Virginia, was packing her car at around 11 p.m. when she noticed a man lurking. He then began talking to and walking toward her.
Stuple immediately retreated to her car, locked her doors, and waited for the mysterious guy to leave her alone.
She said she even waited an additional five minutes after he left to make sure he was gone.
"When I realized what was going on I felt scared, nauseous, and extremely unsafe," she said. "I hope that people know that women are constantly living in fear."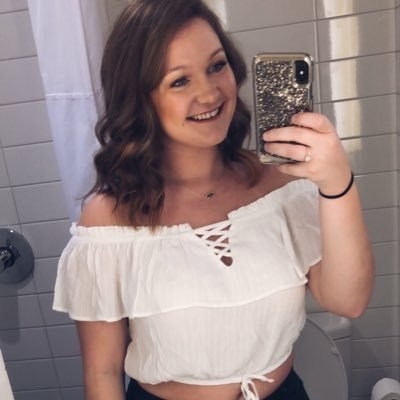 "I shouldn't have to be scared to go to the grocery store alone or have to carry pepper spray with me all the time," she added.
Regina Acheampong, 34, of Charlotte, North Carolina, can relate. She shared a story of when a man began following her, first by car, then on foot, in broad daylight through a park.
"I knew it was a more serious thing to go out of your way and start following someone," said Acheampong.
A month ago, she noticed a man had intentionally parked his car to approach her as she was walking her dog near her house. She said he started following her, and began yelling, "Why are you ignoring me?" and "I'm trying to talk to you."
Acheampong said she felt forced to lie and tell him she was in a relationship.
Thoughts began running through her mind: "What do I do if he tries to attack me? My dog is not a big dog. This is broad daylight."
"The anxiety or fear of being attacked — it changes how you move through this world. It's really sad."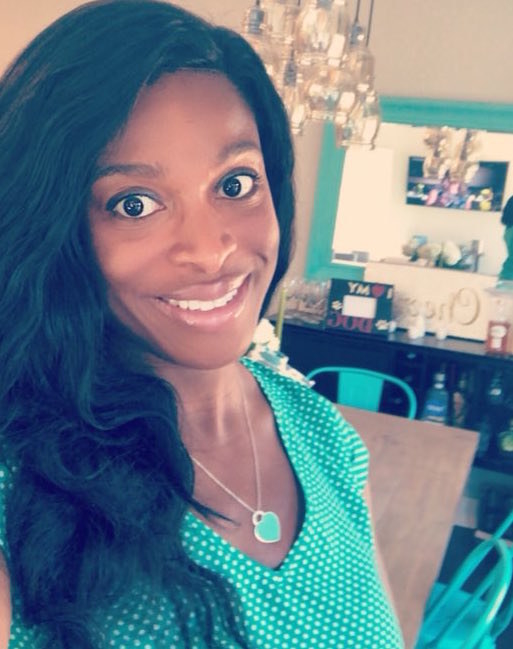 She said she could count a number of other times, especially in college, where she felt unsafe by a man's persistence or stalking. As a result, she carries a weapon with her, she admitted.
Acheampong, who's in the process of launching a blog about wellness and mindfulness, believes "there's value in sharing your story."
"If we don't share our stories, there's no healing, there's no growing, there's no learning," she said. "It may urge people to correct their behavior and understand the impact of their behavior."
Another woman, Cassy, shared a story from when she was a teenager. She said she only noticed a man had been watching her when her dog began growling at him. "I'd never seen my dog act in such a way," she said.
Cassy, who's 20 now, said she didn't even fully process what the man was doing and why she'd felt so off until she talked to her parents about it later that day.
"Women should never feel small in that kind of situation...but sadly that is how it is and how it's always been," she said.
In another terrifying incident, 19-year-old Melanie Alvarez described a situation in which she was actively harassed and chased until she literally ran to her friend. She said she even felt guilt and "regret" for walking alone.
When Alvarez was only 15 years old in Texas, she recalled a time a stranger continued to make advances at her, including offering her money so they "could have a good time."
After she noticed him jumping the fence to keep up with her, "I sprinted across the street... I looked back to see if he got the idea but instead I saw that he was running towards me," she said.
She said she kept running until she saw her friend, whom she was meeting, in the distance. When the man noticed she was approaching her friend, "he turned around and walked away," she said.
"She tried to comfort me as I struggled to tell her the situation," Alvarez said. "I was terrified. It actually traumatized me. I never wanted to walk alone after that."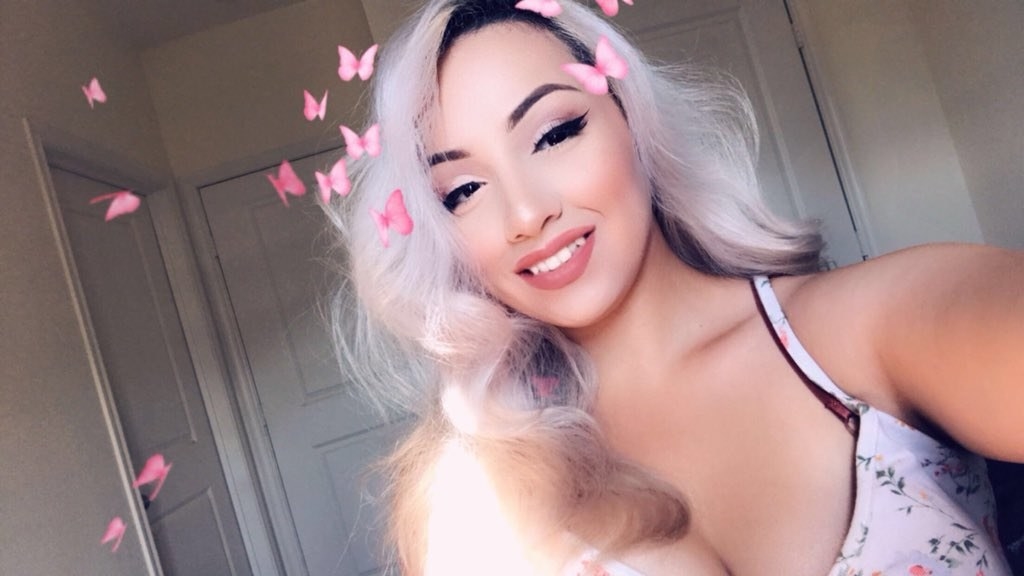 "I saw other women sharing their experiences that it made me feel comfortable to share mine," she said of the thread.
Alvarez is still tormented by her decision to walk alone that day.
"I hope others can learn to never walk alone, especially if you're in a position that you aren't able to protect yourself, as I was very young," she said.
Sofia Ferreira, 22, said she's also had to flee a stalker when she was only 16. She recalled a "[chilly] feeling when you get scared."
Ferreira said she repeatedly had to tell a man "no" after he asked — then urged her — to get into his car when she was walking home.
"You just never know what the other person is capable of," she said of the scary encounter.
Ferreira wants people to know that sharing these stories is "important" so "people don't feel alone."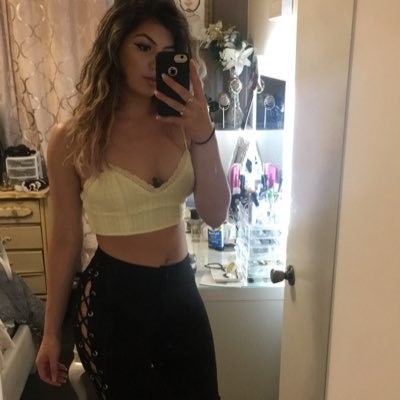 "It happens so often and it's really sad people can't walk anymore without feeling worried for their safety," she added.
Kiana Catrina Kenton, 19, from San Antonio described an encounter she had last year that involved both a man and woman seemingly preying on her and her friends. "I knew that if that man had taken us that night, I might not have been alive today," she said.
She said she wanted to share her story publicly because "I could help others or at least relate to them to let them know these stories aren't made up — it happens to real people and it's disgusting."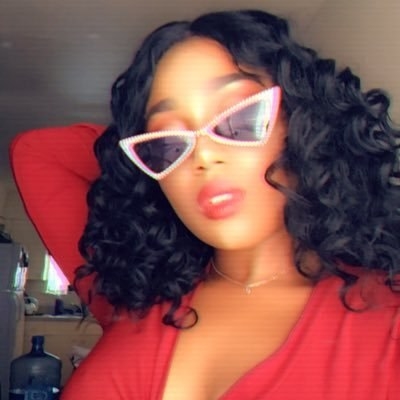 Deanera Barrow, a 22-year-old from Ypsilanti, Michigan, said the tweet brought her back "to that exact moment" she had to be a cover for a woman who she noticed was being followed.
She remembered a time when she had weird feelings about a guy who'd been following a woman a little too closely. When she decided to let the woman know, she noticed he changed his course.
"I was scared for her but moreso pissed that he was really following her and she had no idea," said Barrow.
She said she hopes her anecdote will bring awareness to "how frequently" these moments occur.
"I hope they learn it isn't only seen on television and in movies but it could actually happen to anyone, anywhere," Barrow added.
"I hope [as] women learn we have to protect each other sometimes and men have to protect women as if they were related."
The thread prompted women to announce they would immediately play their part — no questions asked — in order to help protect other women in similarly sketchy situations.
"Seriously ladies just run up and hug me and whisper in my ear 'Someone's following me' I got you. I will act like I've known you my whole goddamn life," said one person.